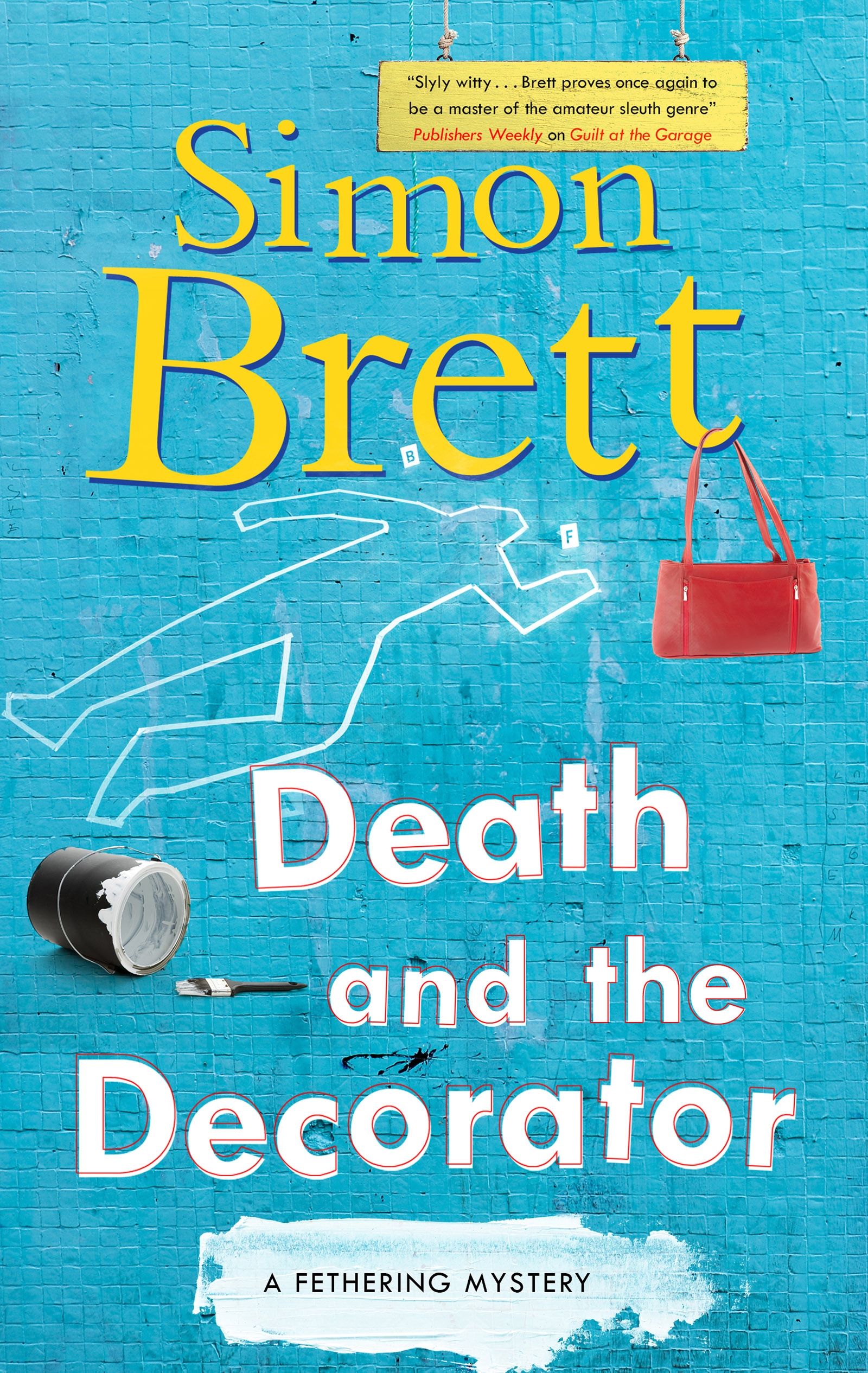 Death and the Decorator
by Simon Brett
Neighbours Carole and Jude uncover more than they bargained for when Jude decides to redecorate her cottage in this lighthearted cosy mystery.
"An edgy cozy, filled with dry wit and deft plot twists"- Booklist Starred Review
Having decided to redecorate Woodside Cottage, Jude has engaged the services of local man Pete, who has painted and decorated the homes of Fethering residents for many years. Pete is currently working on Footscrow House, a large Victorian building which is being converted into holiday flats by a local developer.
Having arranged to meet at 'Fiasco House', as it is known locally due to the many failed business enterprises over the years, Jude and Pete make a surprising discovery behind a wall panel: a woman's handbag! The casual discovery becomes serious when the police identify the handbag's owner as Anita Garner, a young woman who vanished in suspicious circumstances twenty years earlier.
Determined to find out what really happened to Anita all those years ago, Jude and her neighbour Carole's investigations plunge them into a maze of deception and murder, as they uncover a number of uncomfortable secrets beneath the serene surface of Fethering life . . .
Reviews
"An edgy cozy, filled with dry wit and deft plot twists"
Booklist Starred Review
"The familiar but still unlikely duo play to their strengths in this mannerly cozy"
Kirkus Reviews
"Brett is brilliant at showing how throwaway comments and casual snubs intensify cruelty to outsiders. This is an especially incisive Fethering adventure with a shocker of an ending"
Booklist Starred Review of Guilt at the Garage
"Slyly witty . . . Well-developed subplots support the intricate narrative. Brett proves once again to be a master of the amateur sleuth genre"
Publishers Weekly on Guilt at the Garage
"Ingeniously drawn characters, deft timing of twists, and a to-die-for climax. A stunner"
Booklist Starred Review of The Killer in the Choir
"Peppered with wry wit, the story unfurls smoothly and swiftly"
Publishers Weekly on The Killer in the Choir
Editions
Death and the Decorator by Simon Brett is available in the following formats
| | | | | | |
| --- | --- | --- | --- | --- | --- |
| Hardback | 9780727850676 | 5th July 2022 | 145 X 223mm | 192 | $28.99 |
| Hardback | 9780727850676 | 5th July 2022 | 147 X 222mm | 192 | £20.99 |
| Hardback | 9780727850676 | 5th July 2022 | 130 X 200mm | 192 | $28.99 |
| Hardback | 9780727850676 | 5th July 2022 | 130 X 200mm | 192 | £20.99 |
| Ebook | 9781448309238 | 5th July 2022 | N/A | 192 | $24.99 |
| Ebook | 9781448309238 | 5th July 2022 | N/A | 192 | £20.99 |
| Ebook | 9781448309238 | 5th July 2022 | N/A | 192 | $14.99 |
| Ebook | 9781448309238 | 5th July 2022 | N/A | 192 | £12.99 |
| Hardback - Large Print | 9781448310418 | 30th May 2023 | 145 X 223mm | 272 | $38.99 |
| Hardback - Large Print | 9781448310418 | 30th March 2023 | 145 X 223mm | 272 | £23.99 |
| Paperback | 9781448309290 | 28th March 2023 | 148 X 216mm | 192 | $18.99 |
| Paperback | 9781448309290 | 26th January 2023 | 148 X 216mm | 192 | £13.99 |
| Format | ISBN | Publication Date | Dimensions | Pages | Price |
The Fethering Mystery Series