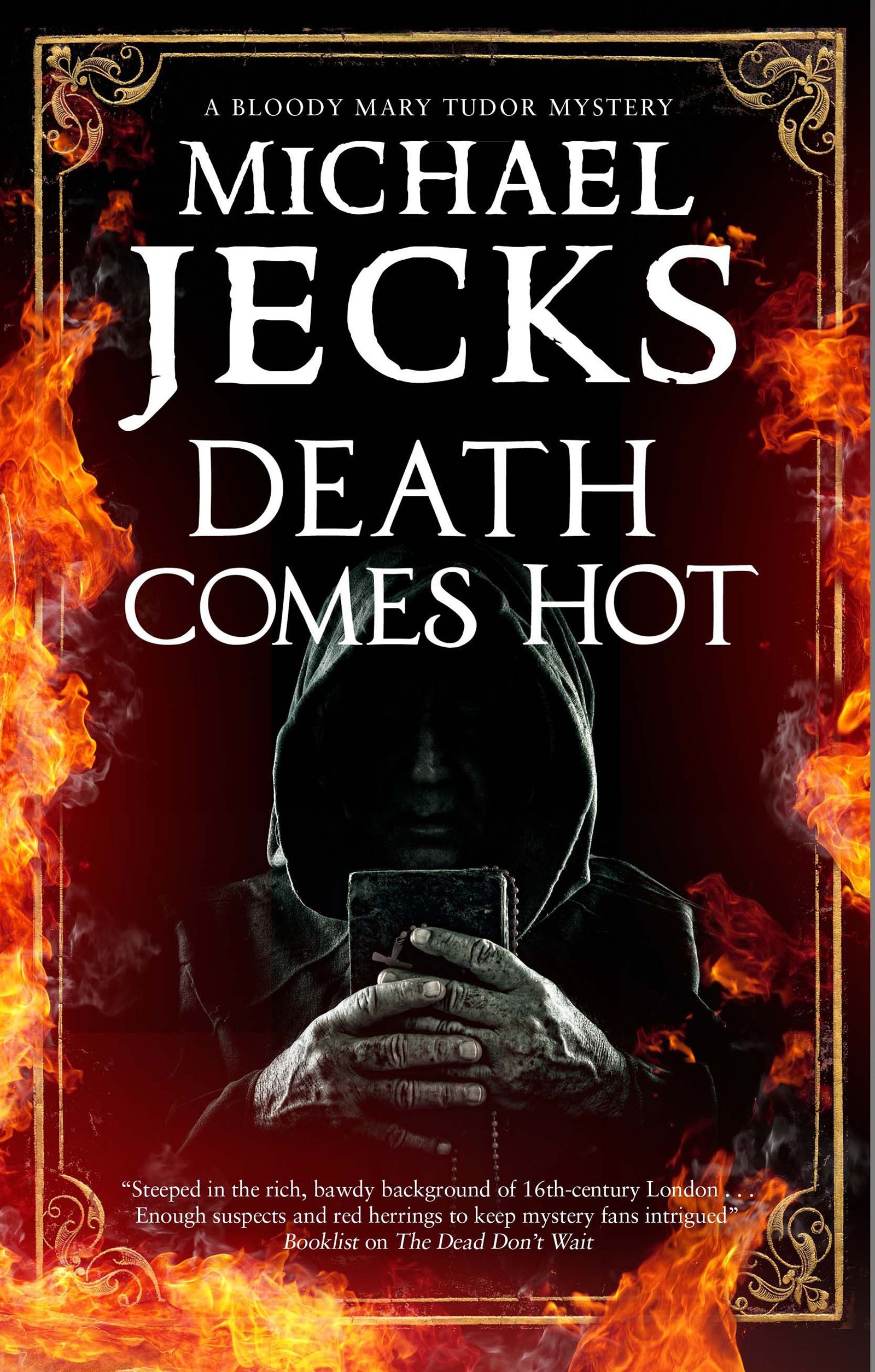 Death Comes Hot
by Michael Jecks
Jack Blackjack's search for an executioner's son ensnares him in a fiendish mesh of schemes in this lively Tudor mystery.
London. May, 1556. Hal Westmecott, one of the city's most feared executioners, reckons Jack Blackjack owes him a favour – and now he's come to collect his dues. Hal has ordered Jack to track down his long-lost son and, although Jack believes he's been set an impossible task, he's in no position to refuse.
But when Jack's search draws him to the attention of a ruthless nobleman, a dead priest's vengeful brother and finally to a bloodstained body in a filthy lodging house, he comes to realize he is an unwitting pawn in a mesh of schemes dreamed up by the most powerful people in England. Just who is a friend, who is a foe – and will Jack escape with his life intact?
Reviews
"Plenty of historical detail, loads of twists and turns, and a hilarious tale of criminal ineptitude"
Kirkus Reviews
"Diverting … The main draw is high-spirited Jack, with his Bertie Woosterish commentary. Fans of offbeat Tudor mysteries will clamor for more"
Publishers Weekly
"Steeped in the rich, bawdy background of sixteenth-century London . . . Enough suspects and red herrings to keep mystery fans intrigued"
Booklist on The Dead Don't Wait
"An enjoyable jaunt through mid-16th century England . . . The novel's energetic pace never flags"
Publishers Weekly on The Dead Don't Wait
"The improbably and delightfully humorous protagonist moves the story to a surprising conclusion"
Kirkus Reviews on The Dead Don't Wait
"Jecks brings the seamy side of Tudor London to life through rich, atmospheric descriptions of its taverns, brothels and streets"
Publishers Weekly on A Missed Murder
"Engrossing . . . Plot twists abound, but the novel's greatest strength is its jaunty tone, plunging the reader into raucous Elizabethan England"
Publishers Weekly on A Murder Too Soon
Editions
Death Comes Hot by Michael Jecks is available in the following formats
| | | | | | |
| --- | --- | --- | --- | --- | --- |
| Hardback | 9781780291314 | 1st December 2020 | 147 X 225mm | 224 | $28.99 |
| Hardback | 9781780291314 | 30th September 2020 | 147 X 225mm | 224 | £20.99 |
| Ebook | 9781448304578 | 1st November 2020 | N/A | 224 | $10.99 |
| Ebook | 9781448304578 | 1st November 2020 | N/A | 224 | £7.99 |
| Hardback - Large Print | 9781780291765 | 31st August 2021 | 145 X 223mm | 320 | $36.95 |
| Hardback - Large Print | 9781780291765 | 24th June 2021 | 145 X 223mm | 320 | £22.99 |
| Paperback | 9781780297354 | 27th July 2021 | 140 X 217mm | 224 | $17.95 |
| Paperback | 9781780297354 | 31st May 2021 | 140 X 217mm | 224 | £12.99 |
| Format | ISBN | Publication Date | Dimensions | Pages | Price |
The Bloody Mary Mystery Series