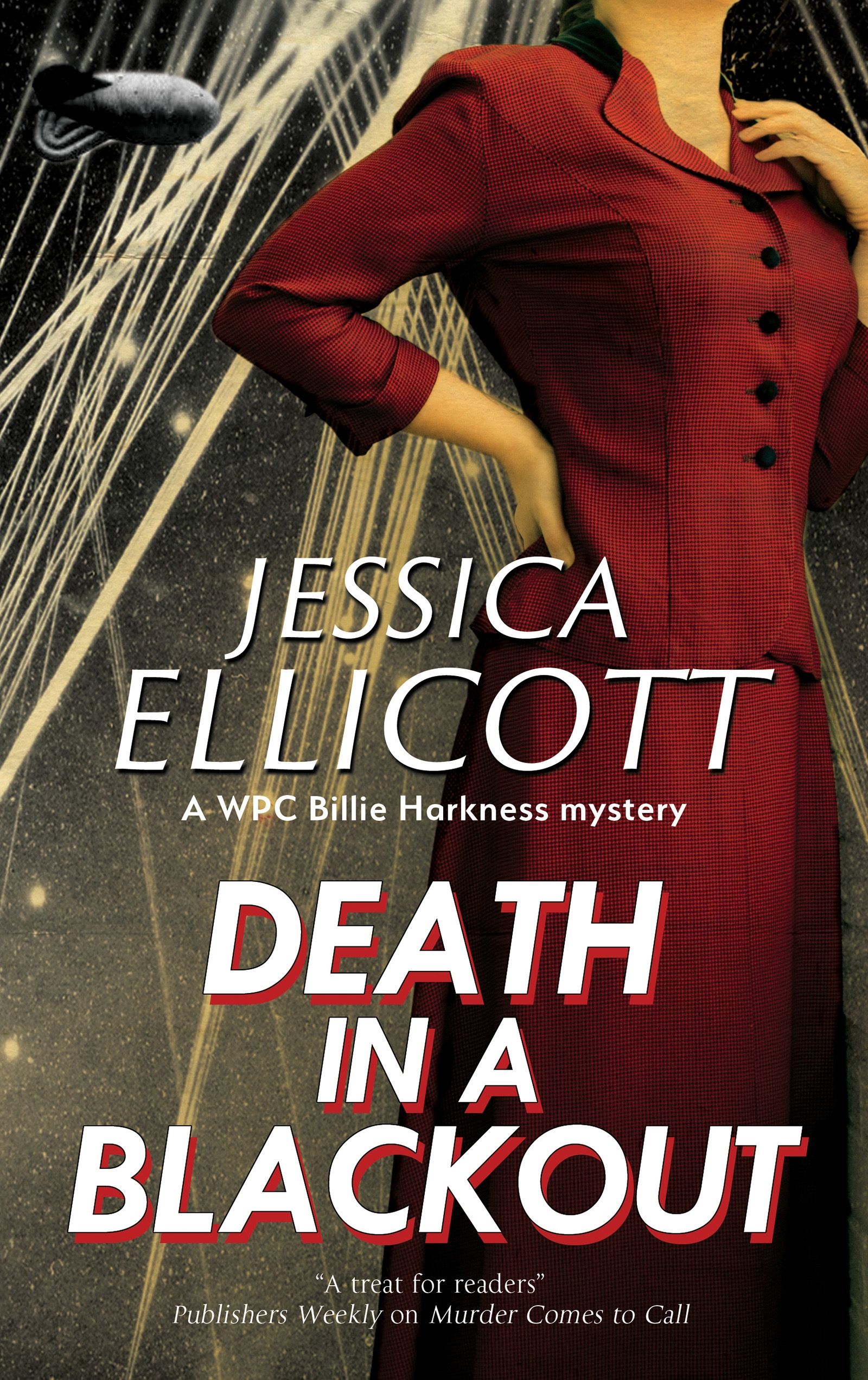 Death in a Blackout
by Jessica Ellicott
The first in a brand-new WWII historical mystery series introduces WPC Billie Harkness – a female police officer who risks her life to protect the home front in the British coastal city of Hull.
1940. Britain is at war. Rector's daughter Wilhelmina Harkness longs to do her duty for her country, but when her strict mother forbids her to enlist, their bitter argument has devastating consequences.
Unable to stay in the village she loves, Wilhelmina – reinventing herself as Billie – spends everything she has on a one-way ticket up north. Hull is a distant, dangerous city, but Billie is determined to leave her painful memories behind and start afresh, whatever the cost.
The last thing Billie expects on her first evening in Hull, however, is to be caught in the city's first air raid – or to stumble across the body of a young woman, suspiciously untouched by debris.
If the air raid didn't kill the glamorous stranger, what did? Billie is determined to get justice, and her persistence earns her an invitation to the newly formed Women's Police Constabulary. But as the case unfolds, putting her at odds with both high-ranking members of the force as well as the victim's powerful family, Billie begins to wonder if she can trust her new friends and colleagues . . . or if someone amongst them is working for the enemy.
DEATH IN A BLACKOUT is a perfect pick for fans of Jacqueline Winspear, Rhys Bowen and Susan Elia MacNeal.
Reviews
"A plucky heroine, a meaty mystery, and a satisfying conclusion"
Booklist
"A fresh and different take on WW2 stories as an appealing young heroine finds herself investigating petty crimes and divided loyalties in the midst of the Blitz. Shades of Foyles War"
Rhys Bowen, New York Times bestselling author of the Molly Murphy and Royal Spyness Mysteries
Publishers Weekly on Murder Comes to Call
Publishers Weekly on Murder Flies the Coop
"This historical cozy will appeal to those who enjoy Frances Brody's Kate Shackleton and Kerry Greenwood's Phryne Fisher series"
Booklist on Murder Cuts the Mustard
"A heaping helping of period English country charm"
Kirkus Reviews on Murder Cuts the Mustard
"Witty prose, distinctive characters, and an enchanting setting all make for a winner"
Publishers Weekly on Murder Cuts the Mustard
"Strong sense of place and time"
Library Journal Starred Review of Murder in an English Village
"Spectacular series launch"
Publishers Weekly Starred Review of Murder in an English Village
Editions
Death in a Blackout by Jessica Ellicott is available in the following formats
| | | | | | |
| --- | --- | --- | --- | --- | --- |
| Hardback | 9781448306527 | 3rd May 2022 | 146 X 224mm | 256 | $28.99 |
| Hardback | 9781448306527 | 24th February 2022 | 146 X 224mm | 256 | £20.99 |
| Ebook | 9781448306589 | 1st April 2022 | N/A | 256 | $14.99 |
| Ebook | 9781448306589 | 1st April 2022 | N/A | 256 | £12.99 |
| Paperback | 9781448306596 | 27th December 2022 | 140 X 215mm | 256 | $17.95 |
| Paperback | 9781448306596 | 27th October 2022 | 140 X 215mm | 256 | £13.99 |
| Format | ISBN | Publication Date | Dimensions | Pages | Price |
The WPC Billie Harkness mystery Series