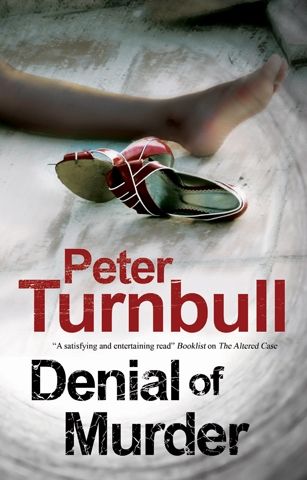 Denial of Murder
by Peter Turnbull
Harry Vicary of the Murder and Serious Crime Squad is back on the case in this page-turning police procedural.
When the bodies of two murder victims are discovered within twenty-four hours of each other at the same location, each with a similar cause of death, the Murder and Serious Crime Squad of New Scotland Yard realise they must be linked. But how?
Vicary and his team are drawn into a complex investigation – one which will take them from remote cottages in rural Hampshire to the dark world of inner city sex workers, child abuse within north London suburbia, and the injustice of a long-standing wrongful conviction.
Editions
Denial of Murder by Peter Turnbull is available in the following formats
Ebook
9781780105208
1st June 2014
N/A
192
$10.99
Ebook
9781780105208
1st June 2014
N/A
192
£8.99
Ebook
9781780105208
1st June 2014
N/A
192
$10.99
Ebook
9781780105208
1st June 2014
N/A
192
£8.99
Hardback - Large Print

*

9780727897596
15th February 2015
147 X 222mm
320
$32.95
Hardback - Large Print

*

9780727897596
27th November 2014
147 X 222mm
320
£20.99
Paperback
9781847515070
28th November 2014
138 X 216mm
192
£12.99
Paperback
9781847515070
28th November 2014
138 X 216mm
192
£12.99
Paperback
9781847515070
28th November 2014
138 X 216mm
192
£12.99
Format
ISBN
Publication Date
Dimensions
Pages
Price
* Out of print
The Harry Vicary Mystery Series