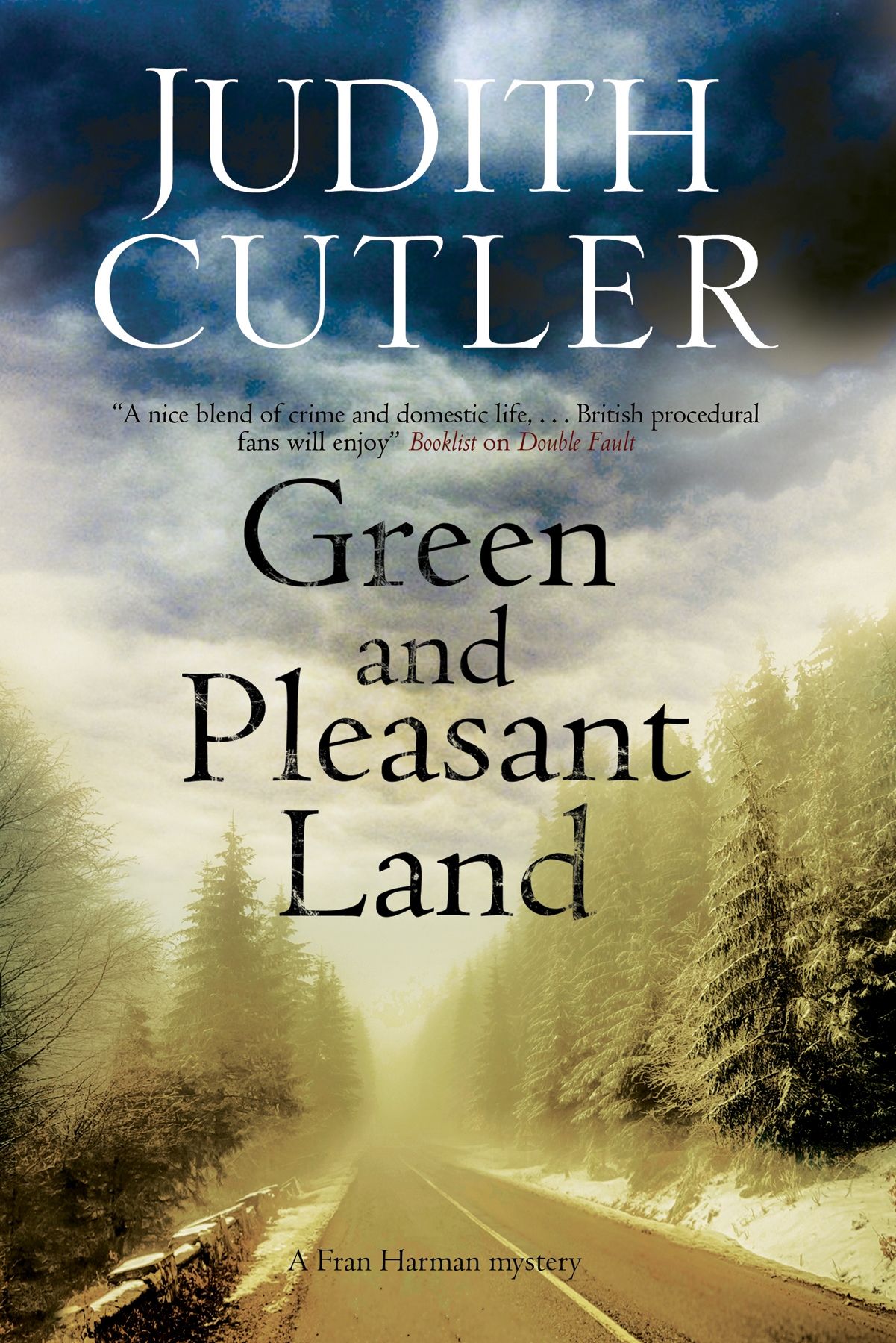 Green and Pleasant Land
by Judith Cutler
Retired police detective Fran Harman discovers that someone doesn't like her digging up the past when she re-opens a 20-year-old cold case.

Newly-retired, ex-Chief Superintendent Fran Harman and her partner Mark have volunteered to assist West Mercia police in reinvestigating an unsolved crime. Twenty years ago, a car was found abandoned on an isolated road running through the Wyre Forest, its hazard lights still flashing, the passenger door open. In the back, were two child seats. One was empty; in the other lay a desperately ill baby. Neither the baby's mother nor the elder child was ever seen again.
Where had Natalie Foreman been and where was she heading? As they question those who knew the missing woman, Fran and Mark uncover worrying discrepancies and mistaken assumptions underlying the original police investigation. In their new role as civilians in a police world, they find themselves encountering hostility and resentment from some of those they question – and it's clear that more than one key witness is not telling them the whole truth.
Reviews
"Another solid British police procedural notable for the unspoken understanding and banter between the two principals as they play to each other's strengths. It's a pleasure to see vibrant retirees in starring roles."
Booklist
"The surprising conclusion definitely satisfies"
Publishers Weekly
Editions
Green and Pleasant Land by Judith Cutler is available in the following formats
| | | | | | |
| --- | --- | --- | --- | --- | --- |
| Hardback | 9780727884657 | 31st December 2014 | 142 X 222mm | 224 | £21.99 |
| Hardback | 9780727884657 | 31st December 2014 | 142 X 222mm | 224 | £21.99 |
| Ebook | 9781780106168 | 1st April 2015 | N/A | 224 | $6.99 |
| Ebook | 9781780106168 | 1st April 2015 | N/A | 224 | £4.99 |
| Hardback - Large Print | 9780727872722 | 1st December 2015 | 145 X 224mm | 352 | $36.95 |
| Hardback - Large Print | 9780727872722 | 31st August 2015 | 145 X 224mm | 352 | £23.99 |
| Paperback | 9781847515681 | 30th June 2015 | 140 X 215mm | 224 | £13.99 |
| Paperback | 9781847515681 | 30th June 2015 | 140 X 215mm | 224 | £13.99 |
| Format | ISBN | Publication Date | Dimensions | Pages | Price |
The Fran Harman Mystery Series