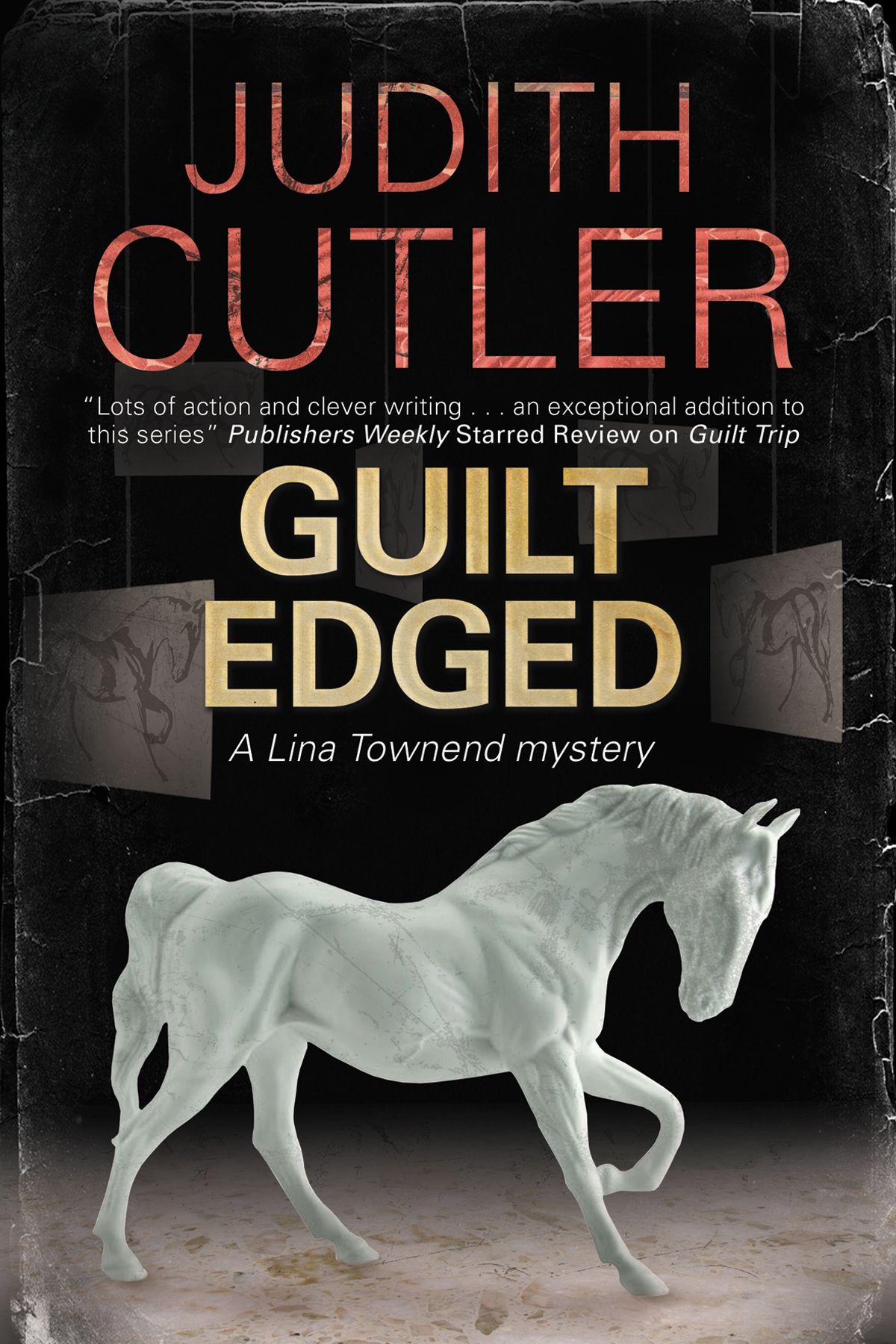 Guilt Edged
by Judith Cutler
Antiques dealer Lina Townend finds herself accused of theft in the latest intriguing mystery
When a middle-aged woman enters Lina Townend's antiques shop wanting to sell a white Beswick china horse which she claims is a cherished heirloom, Lina's instincts tell her to avoid the sale. Suddenly, wherever she goes, Lina sees the supposedly rare white horses. Something strange is afoot.
As she looks further into the matter, it turns out that the horses are only the tip of the iceberg. But Lina's investigations are attracting unwelcome attention. With her business partner Griff laid up in hospital and her relationship with her boyfriend Morris floundering, when she herself falls under suspicion for theft, Lina doesn't know where to turn.
Reviews
"Give this one to fans of other antiques-based series by Jane K. Cleland, Sharon Fiffer, and Lea Wait"
Silver Guilt
"Intriguing . . . [an] enchanting mix of murder and antiques"
Guilty Pleasures
"The appearance of a china horse in Lina Townend's antique shop heralds a series of strange and increasingly creepy events"
Publishers Weekly
"Gentle humor and deft plotting make Lina's sixth outing a treat."
Kirkus Reviews
"Lots of action and clever writing make this an exceptional addition to this traditional series"
Starred Review of Guilt Trip
Editions
Guilt Edged by Judith Cutler is available in the following formats
| | | | | | |
| --- | --- | --- | --- | --- | --- |
| Hardback | 9780727882936 | 30th April 2013 | 141 X 222mm | 224 | £20.99 |
| Hardback | 9780727882936 | 30th April 2013 | 141 X 222mm | 224 | £21.99 |
| Ebook | 9781780104232 | 12th August 2013 | N/A | 224 | $6.99 |
| Ebook | 9781780104232 | 12th August 2013 | N/A | 224 | £4.99 |
| Hardback - Large Print | 9780727894120 | 27th May 2016 | 143 X 222mm | 336 | $36.95 |
| Hardback - Large Print | 9780727894120 | 31st March 2016 | 143 X 222mm | 336 | £23.99 |
| Format | ISBN | Publication Date | Dimensions | Pages | Price |
The Lina Townend Mystery Series