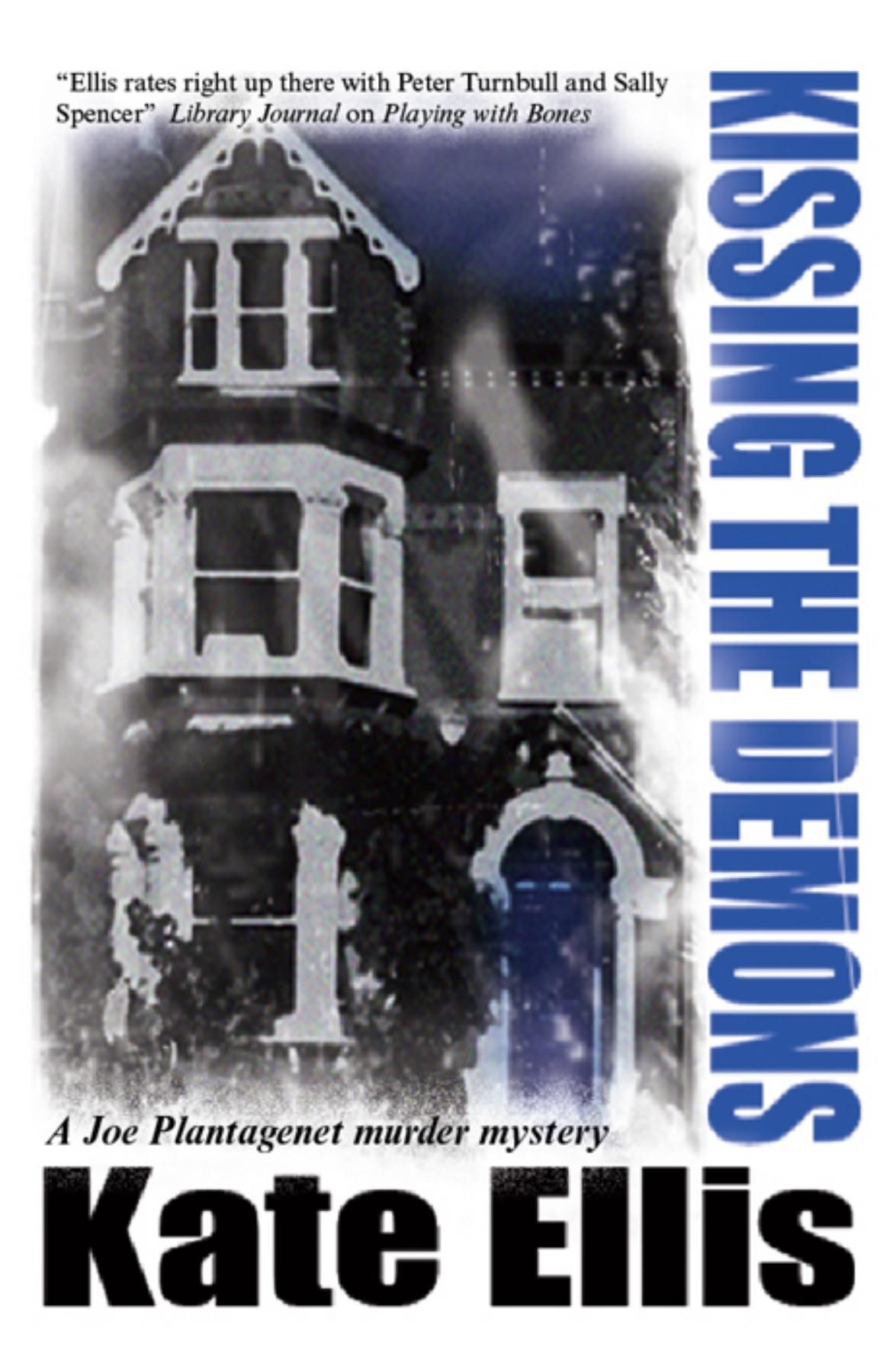 Kissing the Demons
by Kate Ellis
A spooky house with a checkered history leads DI Plantagenet into danger as he untangles a sinister trail.
Thirteen Torland Place is a house with a disturbing past. Not only was it the scene of five terrible murders back in the nineteenth century, but the place is also linked to the disappearance of two teenage girls twelve years ago.
When a student living in the house is found murdered, DI Joe Plantagenet wonders whether her death has anything to do with the house's grim history. Then other, similar deaths come to light and he fears that a ruthless killer is at work in the ancient Yorkshire city of Eborby, a killer who deprives each victim of one of their five senses.
Could the deaths be connected to Obediah Shrowton, an executed murderer whose presence still seems to linger in the house? Or is there a yet more sinister and dangerous explanation?
Reviews
"This is a solid, modern-day police procedural with disturbingly dark undercurrents that will appeal to fans of cop-shop dramas and haunted-house mysteries."
Booklist
Editions
Kissing the Demons by Kate Ellis is available in the following formats
Hardback
9781780290010
1st July 2011
145 X 222mm
224
$28.99
Hardback

*

9781780290010
31st March 2011
145 X 222mm
224
£21.99
Ebook

*

9781780100630
1st November 2011
N/A
224
$14.99
Ebook

*

9781780100630
1st November 2011
N/A
224
£12.99
Format
ISBN
Publication Date
Dimensions
Pages
Price
* Out of print
The Joe Plantagenet Mystery Series