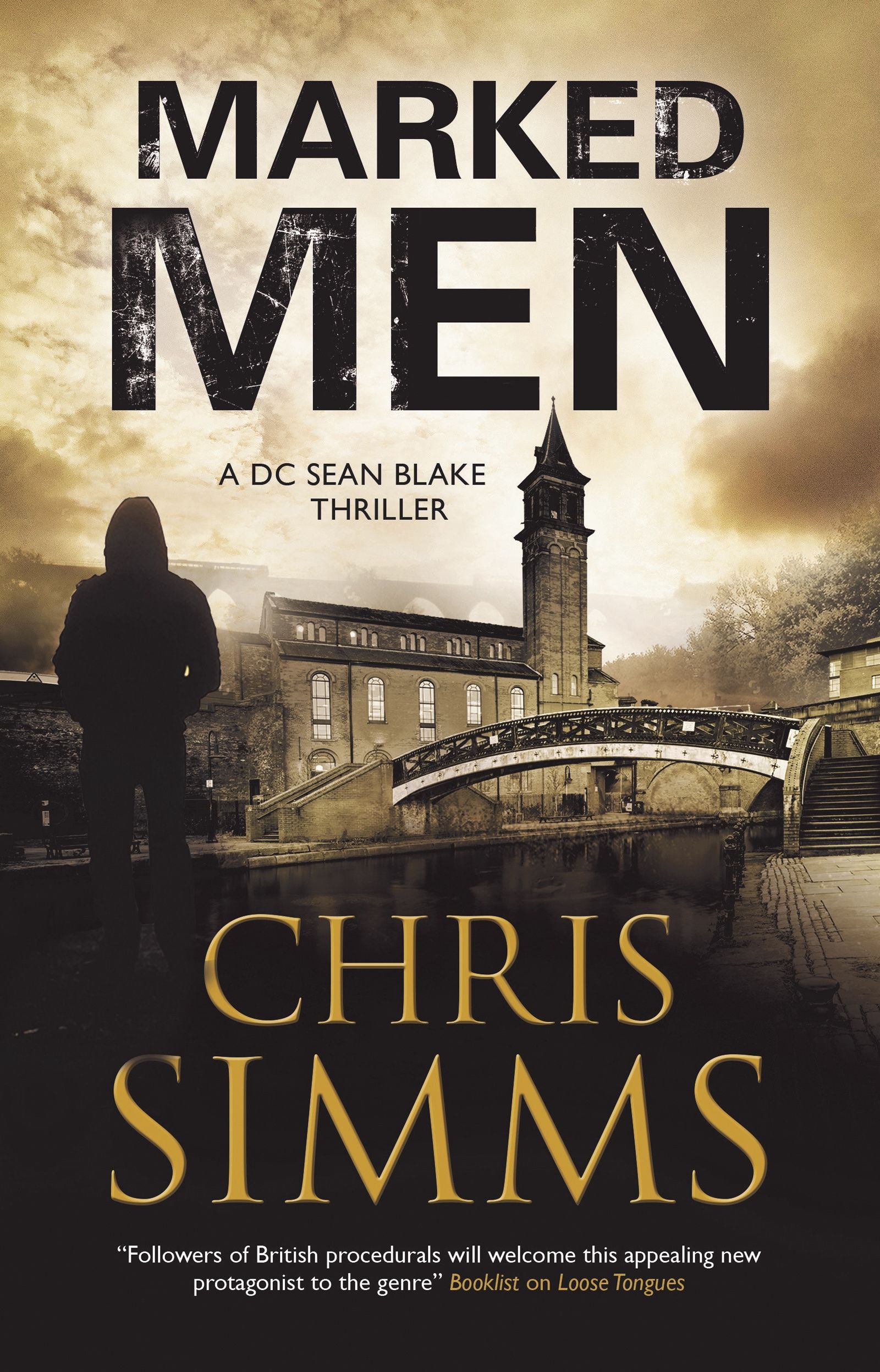 Marked Men
by Chris Simms
In this thrilling sequel to Loose Tongues, DC Sean Blake returns to investigate a number of violent drownings in the Greater Manchester area.
A corpse is found in a Manchester canal, encased in a sleeping bag and weighed down by bricks. DC Sean Blake's investigation has hardly begun before another body with links to it is discovered . . . also drowned. A mysterious figure seen asking questions about the victims becomes the prime suspect. But as Blake delves into the shady pasts of those killed, he finds connections to friends still living – including a crime lord of the city.
Matters are complicated for Blake when those who once formed their childhood gang refuse to cooperate. With a killer so elusive and targets so unwilling to accept help, can Blake stop the body count from rising?
Reviews
"A warts-and-all view of Greater Manchester's finest and an ending guaranteed to surprise"
Kirkus Reviews
"Fans of gritty police procedurals will be rewarded"
Publishers Weekly
"Blake is a cop whom readers will root for"
Booklist
Editions
Marked Men by Chris Simms is available in the following formats
Hardback

*

9780727888815
1st July 2019
145 X 221mm
256
$28.99
Hardback

*

9780727888815
29th March 2019
145 X 221mm
256
£20.99
Ebook
9781448301904
1st May 2019
N/A
240
$10.99
Ebook
9781448301904
1st May 2019
N/A
240
£8.99
Hardback - Large Print

*

9780727829498
28th January 2020
145 X 223mm
352
$36.95
Hardback - Large Print

*

9780727829498
29th November 2019
145 X 223mm
352
£22.99
Paperback

*

9781780295992
2nd June 2020
140 X 217mm
256
$17.95
Paperback

*

9781780295992
28th February 2020
140 X 217mm
256
£12.99
Format
ISBN
Publication Date
Dimensions
Pages
Price
* Out of print
The Sean Blake Mystery Series