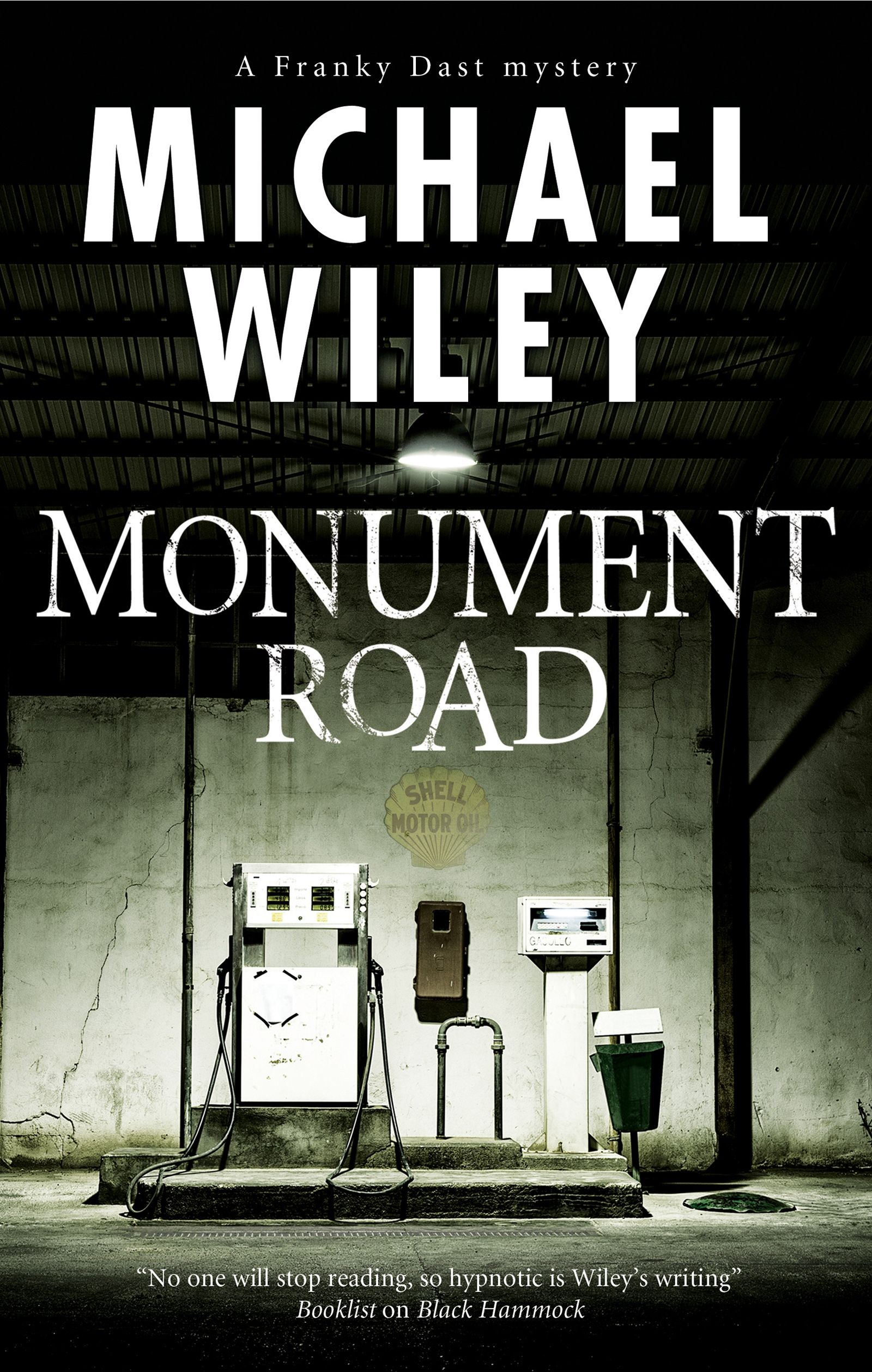 Monument Road
by Michael Wiley
Introducing former death-row inmate turned private investigator Franky Dast in the first of an intriguing new crime noir series.
Having spent eight years on death row for a crime he didn't commit, Franky Dast now works as an investigator for the Justice Now Initiative, seeking to help others in the same situation. But when he learns that Bill Higby, the detective whose testimony helped convict him, is facing his own murder charge, Franky is torn. Should he help the man he hates more than any other, the man who remains convinced of Franky's guilt to this day?
As Franky delves further, he comes to realize that in order to prove Higby's innocence, he must also prove his own. Unless he finds out what happened that fateful night eight years before, the night 15-year-old Duane Bronson and his 13-year-old brother were murdered, Franky will always be under suspicion, and the real killer will remain free. What really happened that dark, wet night on Monument Road? And is Franky prepared for the shocking truth?
Editions
Monument Road by Michael Wiley is available in the following formats
Hardback
9780727887436
1st December 2017
145 X 220mm
256
$28.99
Hardback
9780727887436
31st August 2017
145 X 220mm
256
£21.99
Ebook
9781780109176
1st December 2017
N/A
256
$10.99
Ebook
9781780109176
1st December 2017
N/A
256
£8.99
Hardback - Large Print

*

9780727893697
1st September 2018
140 X 220mm
368
$36.95
Hardback - Large Print

*

9780727893697
31st May 2018
140 X 220mm
368
£22.99
Paperback
9781847518576
1st January 2019
140 X 217mm
224
$17.95
Paperback
9781847518576
31st October 2018
140 X 217mm
224
£13.99
Format
ISBN
Publication Date
Dimensions
Pages
Price
* Out of print
The Franky Dast Mystery Series