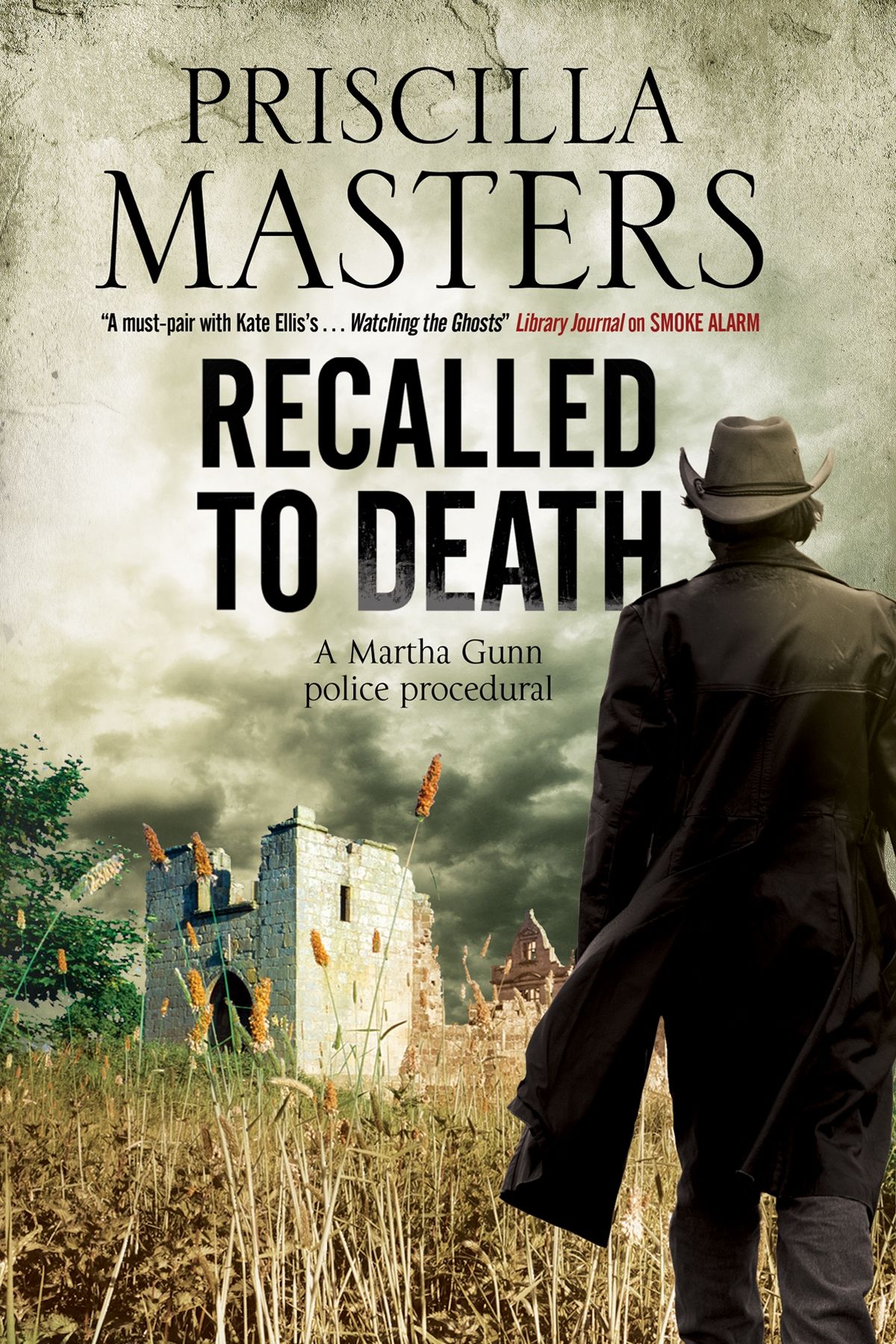 Recalled to Death
by Priscilla Masters
Coroner Martha Gunn is baffled by the discovery of an unidentified body in the ruins of a local beauty spot

On a bright spring morning, John Hyde opens the gates to the grounds of Moreton Corbet Castle, a local medieval ruin, and discovers the body of a homeless man with his throat slashed.
Detective Inspector Alex Randall and his team soon face some disturbing questions: was this a random attack, or does someone have a vendetta against the homeless? For coroner Martha Gunn, establishing the man's identity is essential, but there are no clues . . . Who is he? What was he doing in the grounds of a Shropshire beauty spot?
As the mystery deepens, the need for answers becomes increasingly important. Can Martha and Alex solve the puzzle?
Reviews
"This is an understated series that deserves attention"
Booklist
"Very strong characterization coupled with an intriguing and well wrought mystery made "Recalled to Death" an extremely enjoyable read. I look forward to backtracking and reading the first five novels in this excellent police procedural series. (It doesn't hurt that they all have very attractive dustjackets too!)"
L LeGrow, reviewer
"Details that hint at future developments for several characters will leave readers eager for the next instalment"
Publishers Weekly
"Masters perfectly conveys the loss where her victim is concerned, giving him credence as a human being rather than as another statistic. In all, 'Recalled to Death' is Masters on full-throttle and I hope she continues in this same vein. Highly recommended."
Crime Squad - Sept 2015
Editions
Recalled to Death by Priscilla Masters is available in the following formats
| | | | | | |
| --- | --- | --- | --- | --- | --- |
| Hardback | 9780727885272 | 30th June 2015 | 141 X 222mm | 192 | £20.99 |
| Hardback | 9780727885272 | 30th June 2015 | 141 X 222mm | 192 | £21.99 |
| Ebook | 9781780106809 | 1st October 2015 | N/A | 192 | $6.99 |
| Ebook | 9781780106809 | 1st October 2015 | N/A | 192 | £4.99 |
| Paperback | 9781847516275 | 31st March 2016 | 140 X 215mm | 192 | £12.99 |
| Paperback | 9781847516275 | 31st March 2016 | 140 X 215mm | 192 | £13.99 |
| Format | ISBN | Publication Date | Dimensions | Pages | Price |
The Martha Gunn Mystery Series