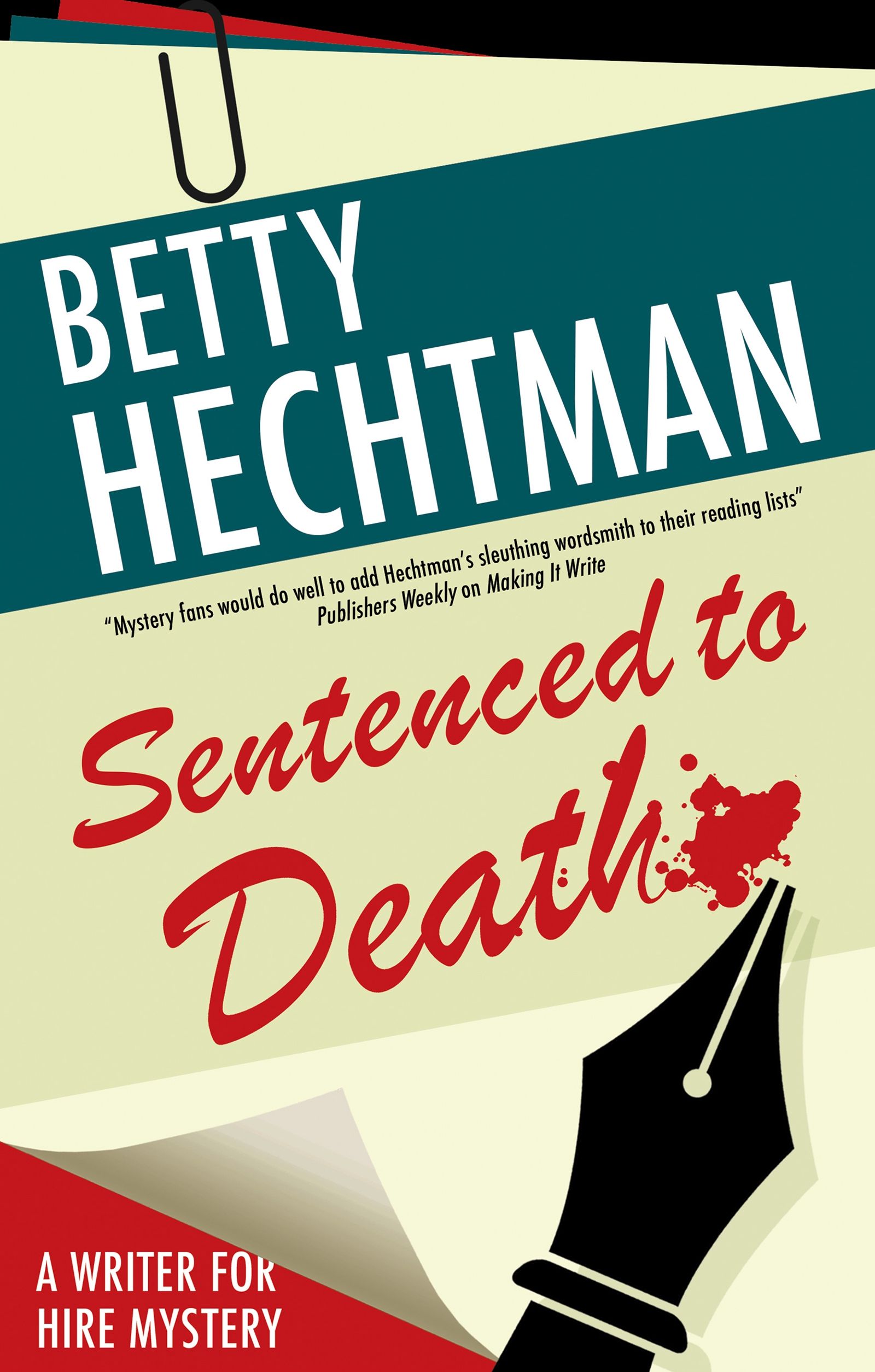 Sentenced to Death
by Betty Hechtman
Who knew being a writer for hire could be so dramatic? Join Veronica in her fourth adventure as writer-turned sleuth!
When writer for hire Veronica Blackstone is asked to write the copy for The Friends of Hyde Park's annual house and garden tour, she never expects to get involved in a violent death. But that's exactly what happens when famous author Landon Donte is found dead in his study during a dinner to highlight the tour.
With his career on the wane, and apparently having deleted his last manuscript, it looks as though Landon committed suicide. But Veronica isn't so sure. She discovers that left-handed Landon was killed by someone right-handed and becomes convinced someone murdered him.
It's true that Landon had many enemies: his rival and neighbor, bestselling romance author RL Lincoln; his put-upon assistant, Brad; even his own daughter! But are any of them capable of murder? Veronica is determined to uncover the truth!
Reviews
"A well-written mystery with plenty of charismatic, guilty-looking characters"
Kirkus Reviews
"Plenty of interesting characters add zest to a tale of murder and romantic pitfalls"
Kirkus Reviews on Making It Write
"Mystery fans would do well to add Hechtman's sleuthing wordsmith to their reading list"
Publishers Weekly on Making It Write
"Plenty of plot twists and an appealing heroine . . . What's not to like?"
Kirkus Reviews on Murder Ink
"A sympathetic heroine . . . with an intriguing plot involving class and abuse. Readers will look forward to future instalments"
Publishers Weekly on Murder Ink
"Hechtman's lucky 13th is a character-driven cozy whose mystery is solid enough to raise it above the average"
Kirkus Reviews on Hooks Can Be Deceiving
"Cozy fans will have fun"
Publishers Weekly on Hooks Can Be Deceiving
Editions
Sentenced to Death by Betty Hechtman is available in the following formats
| | | | | | |
| --- | --- | --- | --- | --- | --- |
| Hardback | 9780727823007 | 1st February 2023 | 144 X 223mm | 224 | $30.99 |
| Hardback | 9780727823007 | 7th February 2023 | 144 X 223mm | 224 | £21.99 |
| Ebook | 9781448308224 | 7th February 2023 | N/A | 224 | $24.99 |
| Ebook | 9781448308224 | 7th February 2023 | N/A | 224 | £12.99 |
| Paperback | 9781448308231 | 31st October 2023 | 138 X 216mm | 224 | $18.99 |
| Paperback | 9781448308231 | 31st August 2023 | 138 X 216mm | 224 | £13.99 |
| Format | ISBN | Publication Date | Dimensions | Pages | Price |
The Writer for Hire mystery Series