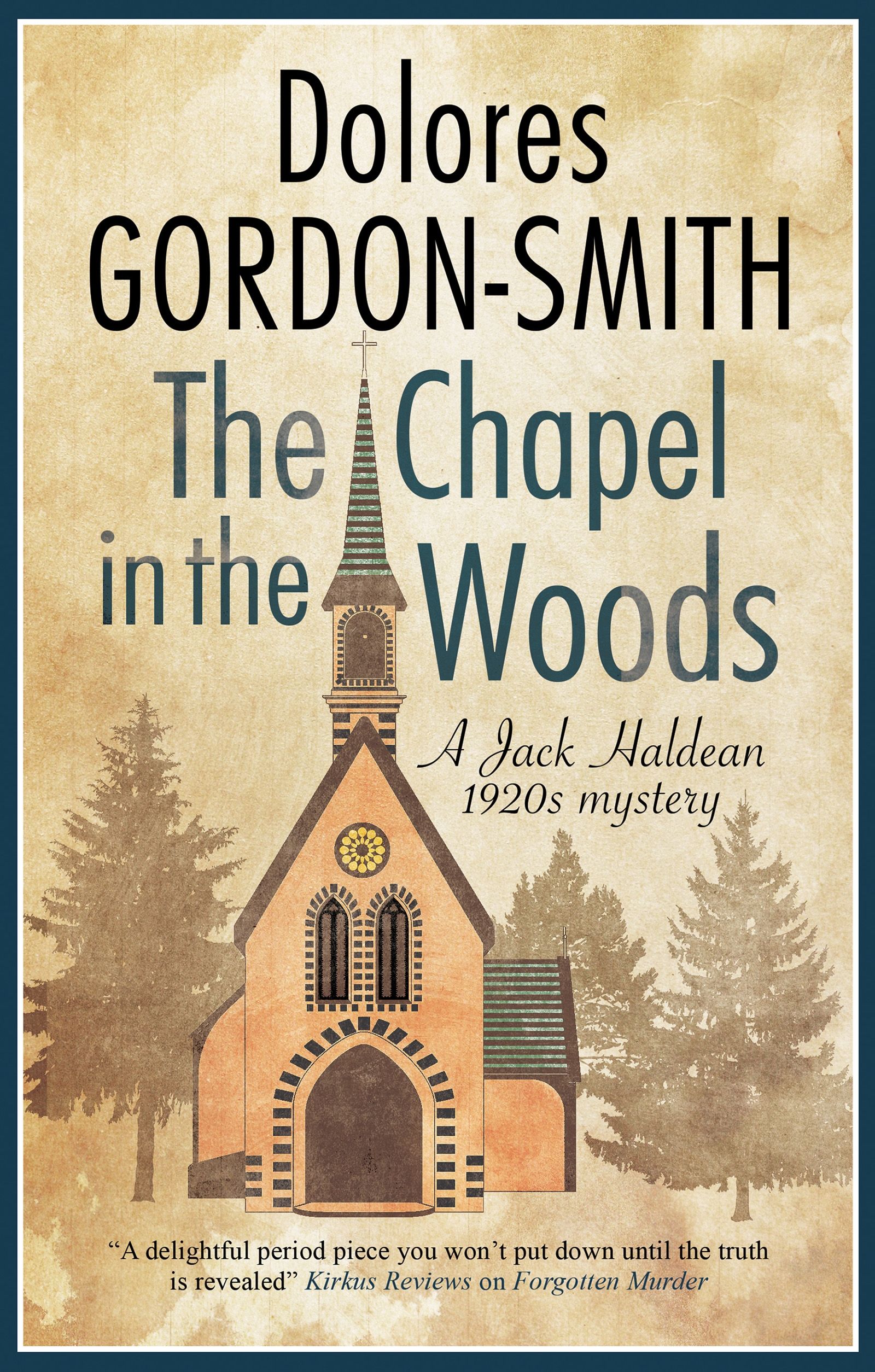 The Chapel in the Woods
by Dolores Gordon-Smith
Jack and Betty Haldean's weekend in the country is disrupted by sudden, violent death in this intricately-plotted 1920s mystery.
"The surprising revelations just keep coming. This is a real treat for those who enjoy Agatha Christie village murders" – Publishers Weekly Starred Review
"There's something in those woods that shouldn't be there . . ."
Enjoying a weekend in the country with his cousin Isabelle, Jack Haldean is intrigued to learn that the neighbouring estate of Birchen Bower has been bought by wealthy Canadian businessman Tom Jago. Determined to restore the place to its former glory, Jago has invited the local villagers to a fete to celebrate the grand re-opening of the 17th century family chapel.
But the afternoon's entertainment is cut short by the discovery of a body, mauled to death as if by a wild animal. Previously owned by the eccentric Cayden family, Birchen Bower has a long and colourful history, and is rumoured to be haunted. Is there any truth to the ancient family legend of the Jaguar Princess . . . and could she have claimed another victim? And what's happened to Jago's employee, Derek Martin and his wife, who have disappeared without trace . . . along with Mrs Jago's diamonds?
Refusing to believe the wild tales of man-eating beasts prowling the grounds, Jack sets out to uncover the truth. But then a second badly-ravaged body is discovered . . . Could the rumours be true after all?
Reviews
"Sinister events and a complex mystery make this contemporary take on the classic British mystery a real page-turner"
Kirkus Reviews
"Atmospheric and suspenseful ... A good choice for historical-mystery readers"
Booklist on Forgotten Murder
"A delightful period piece you won't put down until the truth is revealed"
Kirkus Reviews on Forgotten Murder
"Gordon-Smith neatly uses period detail to further the well-constructed plot. Historical fans will be pleased."
Publishers Weekly on Forgotten Murder
"Plausible red herrings abound … Some readers will stay up all night to finish this fine traditional mystery"
Publishers Weekly Starred Review of The Chessman
"Fans of Golden Age grande dames Christie, Allingham, and Sayers will delight in this quintessentially British murder mystery … featuring enough twists to keep even seasoned readers guessing"
Booklist on The Chessman
Editions
The Chapel in the Woods by Dolores Gordon-Smith is available in the following formats
| | | | | | |
| --- | --- | --- | --- | --- | --- |
| Hardback | 9781448306459 | 1st March 2022 | 145 X 225mm | 256 | $28.99 |
| Hardback | 9781448306459 | 30th December 2021 | 145 X 225mm | 256 | £20.99 |
| Ebook | 9781448306466 | 1st February 2022 | N/A | 256 | $6.99 |
| Ebook | 9781448306466 | 1st February 2022 | N/A | 256 | £4.99 |
| Hardback - Large Print | 9781448309115 | 27th September 2022 | 145 X 222mm | 368 | $36.95 |
| Hardback - Large Print | 9781448309115 | 28th July 2022 | 145 X 222mm | 368 | £22.99 |
| Paperback | 9781448306473 | 25th October 2022 | 135 X 215mm | 256 | $17.95 |
| Paperback | 9781448306473 | 25th August 2022 | 135 X 215mm | 256 | £13.99 |
| Format | ISBN | Publication Date | Dimensions | Pages | Price |
The Jack Haldean Murder Mystery Series