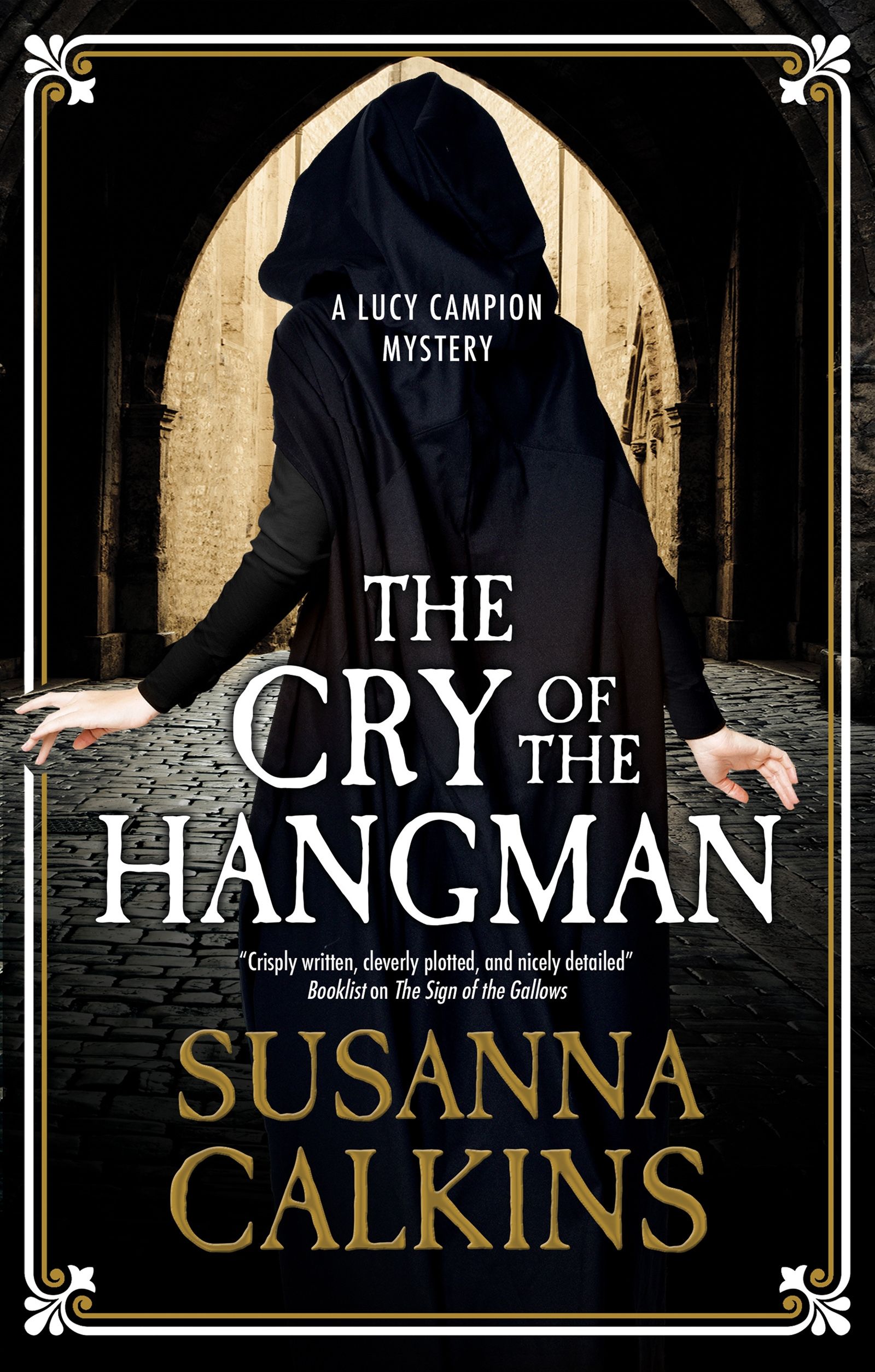 The Cry of the Hangman
by Susanna Calkins
Murder always sells. But when a series of dark and puzzling crimes takes place in seventeenth-century London, will printer's apprentice Lucy Campion be publishing the news – or starring in it?
London, 1667. Printer's apprentice Lucy Campion is unsettled when, on a frozen December morning after church, an elderly woman dressed in mourning clothes whispers an ominous warning in her ear.
Lucy sternly tells herself it's nonsense, but then her much-loved former master, Magistrate Hargrave, is viciously attacked with a brass hourglass during a break-in. But what exactly was the intruder searching for? And why did they first stop to steal a piece of Cook's lamb and lentil pie?
The puzzling case is just the start of a series of dark, bizarre crimes. Lucy's determined to uncover the truth and see that justice is done. But someone is equally determined to stop her – whatever it takes.
This page-turning historical mystery set in Renaissance London is a great choice for readers who like their heroines lively, their mysteries twisty and their historical settings brimming with authenticity.
Reviews
"This series keeps getting better"
Publishers Weekly
"Packed with intriguing historical details, which ably support a clever plot and a captivating heroine"
Booklist
"A crisply written, cleverly plotted, and nicely detailed historical mystery, with a lively heroine and a satisfying ending"
Booklist on The Sign of the Gallows
"Lavish period detail, romantic tension, and a complex puzzle make the heroine's fifth adventure one of her best"
Kirkus Reviews on The Sign of the Gallows
"Calkins makes fine use of advances in mathematics and cryptography of this period, while also drawing in the chaos of the Great Fire and plague in London as agents of change in society. For anyone interested in 17th-century England, this mystery is a treat"
Publishers Weekly on The Sign of the Gallows
"An involving tale. Solid historical mystery, with intriguing hints about the future"
Booklist on A Death Along the River Fleet
"A nice option for devotees of Anne Rutherford and Samuel Thomas"
Library Journal on A Death Along the River Fleet
"An enjoyably complex mystery with a clever heroine neatly interweaves detailed historical background with fascinating characters"
Kirkus Reviews on A Death Along the River Fleet
Editions
The Cry of the Hangman by Susanna Calkins is available in the following formats
| | | | | | |
| --- | --- | --- | --- | --- | --- |
| Hardback | 9780727850331 | 2nd November 2021 | 147 X 225mm | 240 | $28.99 |
| Hardback | 9780727850331 | 26th August 2021 | 147 X 225mm | 240 | £20.99 |
| Ebook | 9781448305582 | 1st October 2021 | N/A | 240 | $14.99 |
| Ebook | 9781448305582 | 1st October 2021 | N/A | 240 | £12.99 |
| Paperback | 9781780298207 | 27th September 2022 | 138 X 217mm | 240 | $17.95 |
| Paperback | 9781780298207 | 28th July 2022 | 138 X 217mm | 240 | £12.99 |
| Format | ISBN | Publication Date | Dimensions | Pages | Price |
The Lucy Campion Mystery Series