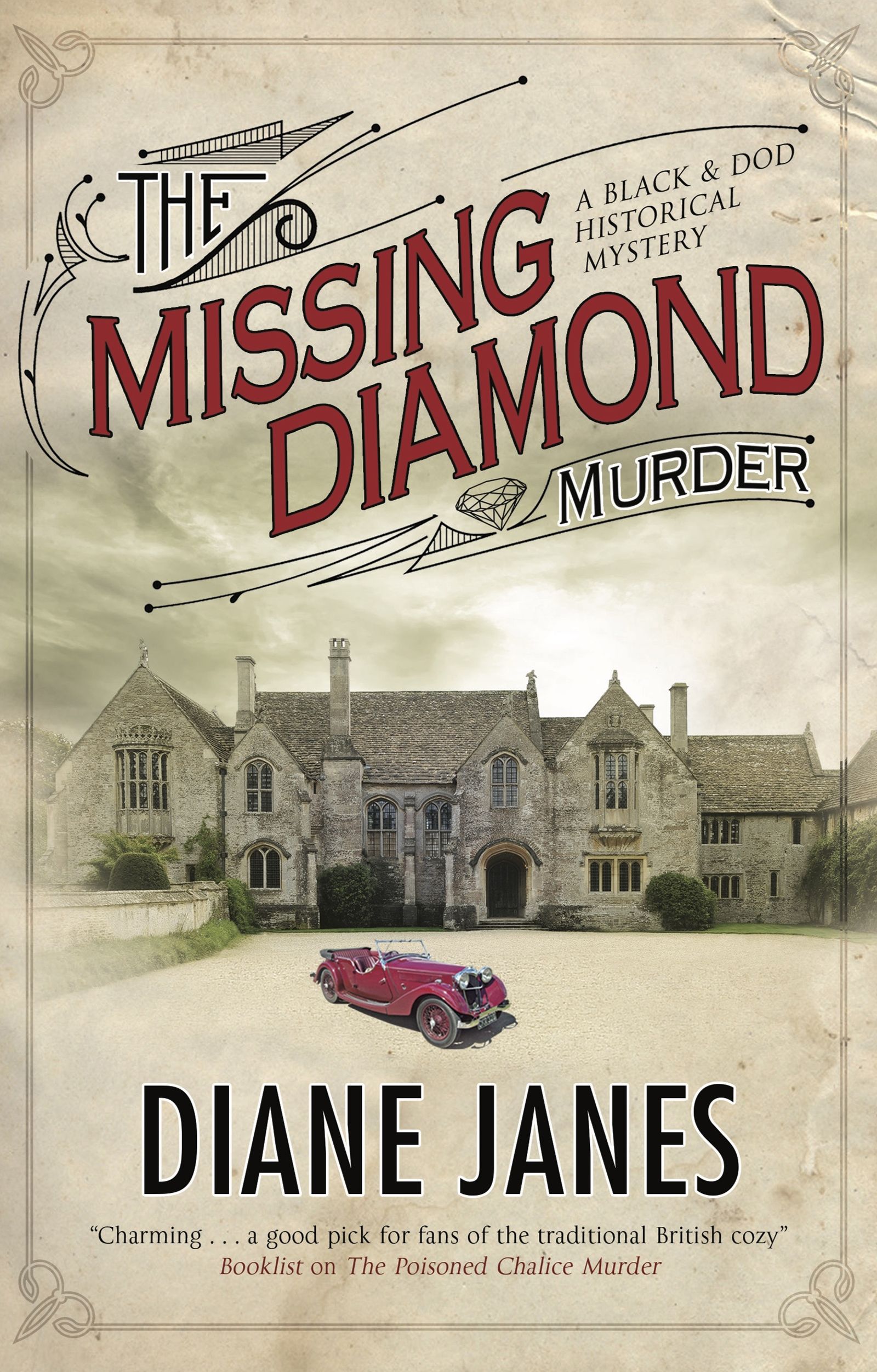 The Missing Diamond Murder
by Diane Janes
Frances Black leaves her domestic worries behind and travels to Devon to solve a family mystery featuring a suspicious death and a missing diamond.
1930. Frances Black is worried – divorce proceedings are under way and her solicitor has learnt of a spiteful letter sent to the court claiming that there is more to her friendship with her sleuthing partner, Tom Dod, than meets the eye.
Fran takes Tom's advice to get away, travelling down to Devon to help the Edgertons with their family mystery. After meeting the charismatic Eddie Edgerton and arriving at their residence, Sunnyside House, Fran soon learns that Eddie's grandfather, Frederick Edgerton, died in mysterious circumstances when his wheelchair went off a cliff. Was it really an accident? And what happened to Frederick's precious diamond which went missing at the time of his death? As Fran investigates, she uncovers family scandal, skulduggery and revenge, but can she solve the mystery of the missing diamond?
Reviews
"An engaging heroine, coupled with fine insights on British life in the 1930s, makes this an attractive choice for historical-mystery fans"
Booklist
"The delightful interplay between sleuth and suspects makes this an all-around winner"
Kirkus Reviews
"Captivating characters in the Agatha Christie mold and an engaging plot make this a good pick for fans of the traditional British cozy"
Booklist on The Poisoned Chalice Murder
"Unexpected twists, well-drawn period ambience, a cast of agreeable poetry buffs, and a satisfyingly tricky plot"
Booklist on The Magic Chair Murder
"Janes deftly, suddenly transforms her audience's understanding of her protagonists several times … keeping tension high to the very end"
Publishers Weekly Starred Review of Stick or Twist
Editions
The Missing Diamond Murder by Diane Janes is available in the following formats
Hardback

*

9780727889546
1st November 2019
145 X 223mm
224
$28.99
Hardback

*

9780727889546
31st July 2019
145 X 223mm
224
£20.99
Ebook
9781448303236
1st September 2019
N/A
224
$25.99
Ebook
9781448303236
1st September 2019
N/A
224
£18.99
Hardback - Large Print

*

9780727892911
30th November 2020
146 X 225mm
320
£22.99
Paperback

*

9781780296302
29th March 2021
135 X 215mm
224
$17.95
Paperback

*

9781780296302
29th January 2021
135 X 215mm
224
£12.99
Format
ISBN
Publication Date
Dimensions
Pages
Price
* Out of print
The Black & Dod Mystery Series