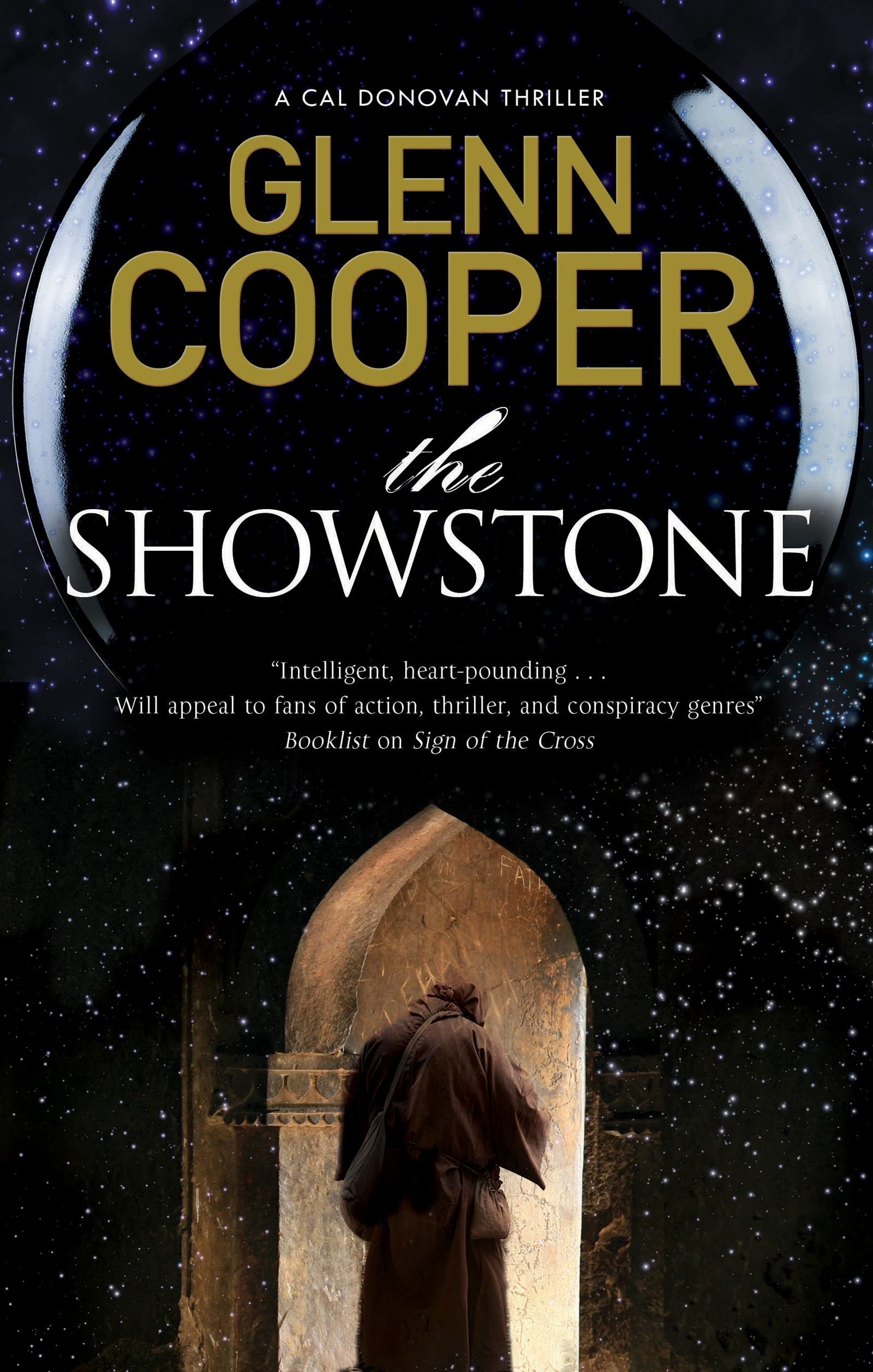 The Showstone
by Glenn Cooper
Mysticism, angels, evil spirits: Harvard Professor Cal Donovan investigates a scrying stone linked to the death of his parents.
Algosh, Iraq, 1989. During an archaeological excavation Hiram Donovan uncovers a piece of meticulously knapped obsidian. Instinct tells him to hide it from others on the dig, so he sends it back to his wife in America with a note: John Dee, British Museum/Scrying stone? Days later Hiram is murdered with it made to look like an accident. But there was a witness.
Decades later, on his death bed, the witness confesses to what he saw. Shortly afterwards, Cal Donovan – Professor of Archaeology at Harvard and Hiram's son – is told his mother has been killed. Upon finding the parcel still unopened alongside his father's mysterious note referencing Queen Elizabeth's astrologer and alchemist, Cal sets out to discover the truth.
What he finds are fanatics determined to obtain the mystical stone, but for what purpose…?
Reviews
"There's no denying that Cooper can serve up an exciting adventure. His name on a book guarantees two things: an elaborate story with plenty of twists and turns, and a swift pace that carries the reader through to the end"
Booklist on The Debt
"Cooper's intelligent, heart-pounding homage to Raiders of the Lost Ark and The Da Vinci Code will appeal to fans of action, thriller and conspiracy genres"
Booklist on Sign of the Cross
"The solid writing elevates this above other Da Vinci Code-like suspense novels"
Publishers Weekly on The Resurrection Maker
"Cooper's best thriller yet matches a well-constructed plot with believable characters … The action builds to a surprising and satisfying conclusion"
Publishers Weekly on Near Death
"An imaginative thriller … An interesting take on a familiar theme"
Publishers Weekly on The Devil Will Come
Editions
The Showstone by Glenn Cooper is available in the following formats
| | | | | | |
| --- | --- | --- | --- | --- | --- |
| Hardback | 9780727888938 | 1st November 2019 | 145 X 224mm | 288 | $29.99 |
| Hardback | 9780727888938 | 31st July 2019 | 145 X 224mm | 288 | £20.99 |
| Ebook | 9781448303175 | 1st September 2019 | N/A | 288 | $6.99 |
| Ebook | 9781448303175 | 1st September 2019 | N/A | 288 | £8.99 |
| Paperback | 9781780296241 | 25th May 2021 | 140 X 218mm | 288 | $17.95 |
| Paperback | 9781780296241 | 31st March 2021 | 140 X 218mm | 288 | £13.99 |
| Format | ISBN | Publication Date | Dimensions | Pages | Price |
The Cal Donovan Thriller Series