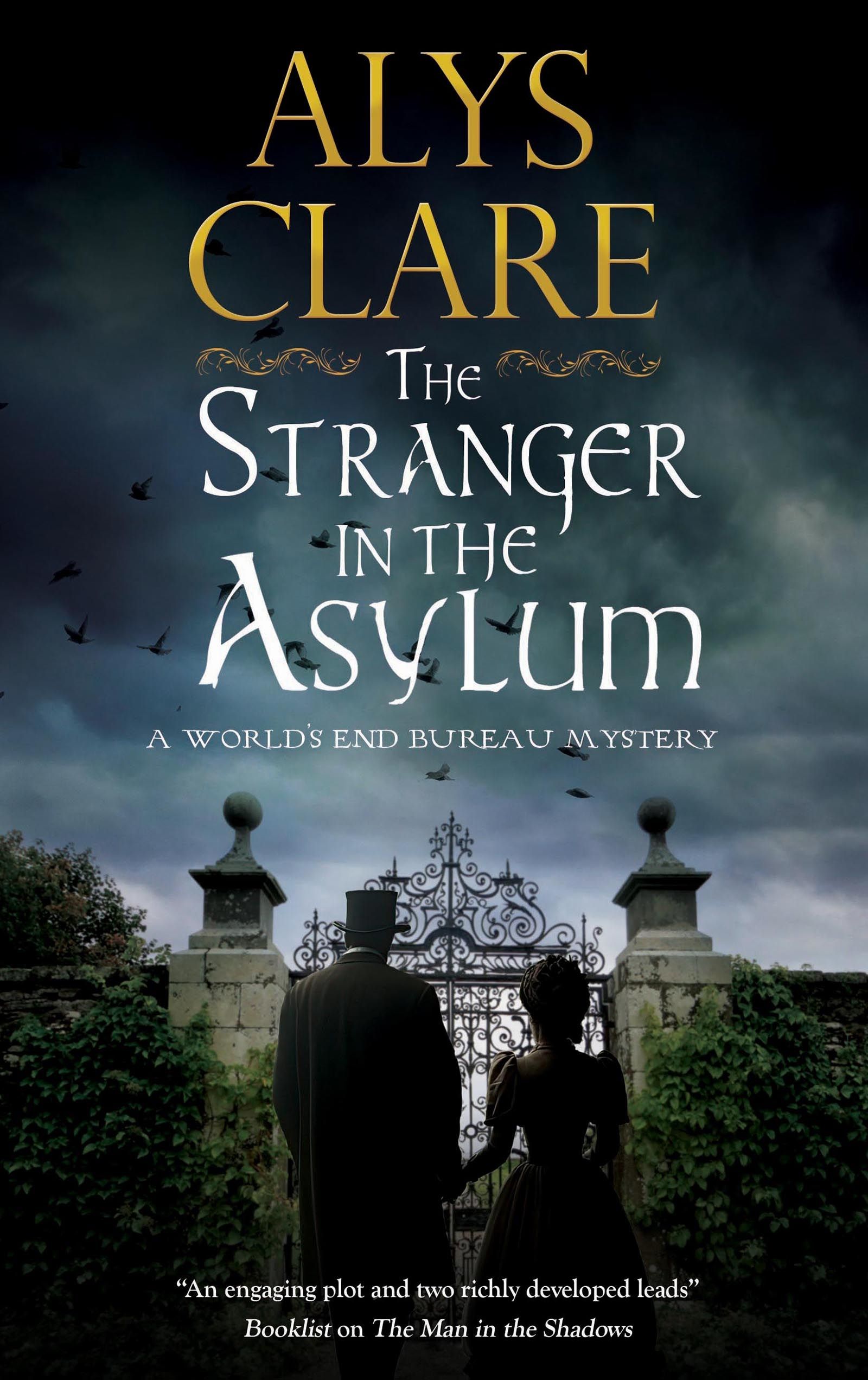 The Stranger in the Asylum
by Alys Clare
Private investigators Lily Raynor and Felix Wilbraham have to hunt down an escapee from a French asylum, in this new, gripping World's End Bureau Victorian mystery from critically-acclaimed author Alys Clare.
London, April 1882. When cool-headed Phyllida visits the World's End Investigation Bureau to offer a curious case concerning her fiancé, proprietor Lily Raynor is intrigued – and privately excited. For accepting the case means taking an unexpected trip abroad, to France.
Phyllida's fiancé, Wilberforce, is currently in an asylum in Brittany, after a tragic incident which resulted in the death of his father. Did he kill him on purpose – or was it an accident?
Wilberforce's innocence looks increasingly in doubt when another murder happens at the asylum – and the evidence points to Wilberforce being the culprit. Phyllida fears for Wilberforce's wellbeing, but she can't marry a murderer! With the engagement hanging in the balance, Phyllida wants to know the truth before it's too late.
Lily and her assistant, Felix Wilbraham, journey to rural France to uncover the truth, but the case takes an unexpected turn when they discover that the accused man has escaped the asylum and is nowhere to be found. Soon the intrepid investigators are in over their heads with much greater and unexpected powers at play . . .
Reviews
"Clare provides an intriguing look at English life in the nineteenth century, buoyed by an engaging plot and two richly developed leads. Fine reading for fans of English historical mysteries"
Booklist on The Man in the Shadows
"Industrial London and rural Kent provide the Victorian backgrounds for two fascinating stories of love, hate, and madness"
Kirkus Reviews on The Man in the Shadows
"Anne Perry fans will want to check this out"
Publishers Weekly on The Outcast Girls
"Mystery and social commentary combine in a heartbreaking and sadly relevant tale"
Kirkus Reviews on The Outcast Girls
"Impressive . . . the solid plotting, colorful Victorian settings, and fun detective duo bode well for future instalments"
Publishers Weekly on The Woman Who Spoke to Spirits
"Engaging, dark, atmospheric, and, at times, quite charming and humorous . . . A fine choice for all mystery collections"
Booklist on The Woman Who Spoke to Spirits
"The author's writing style, likable characters, and intriguing plot will draw in readers . . . Recommended for historical and traditional mystery lovers"
Library Journal on The Woman Who Spoke to Spirits
Kirkus Reviews on The Woman Who Spoke to Spirits
Editions
The Stranger in the Asylum by Alys Clare is available in the following formats
| | | | | | |
| --- | --- | --- | --- | --- | --- |
| Hardback | 9780727823076 | 6th February 2024 | 147 X 222mm | 256 | $31.99 |
| Hardback | 9780727823076 | 6th February 2024 | 147 X 222mm | 256 | £21.99 |
| Ebook | 9781448312993 | 6th February 2024 | N/A | 256 | $24.99 |
| Ebook | 9781448312993 | 6th February 2024 | N/A | 256 | £20.99 |
| Format | ISBN | Publication Date | Dimensions | Pages | Price |
The World's End Bureau Mystery Series