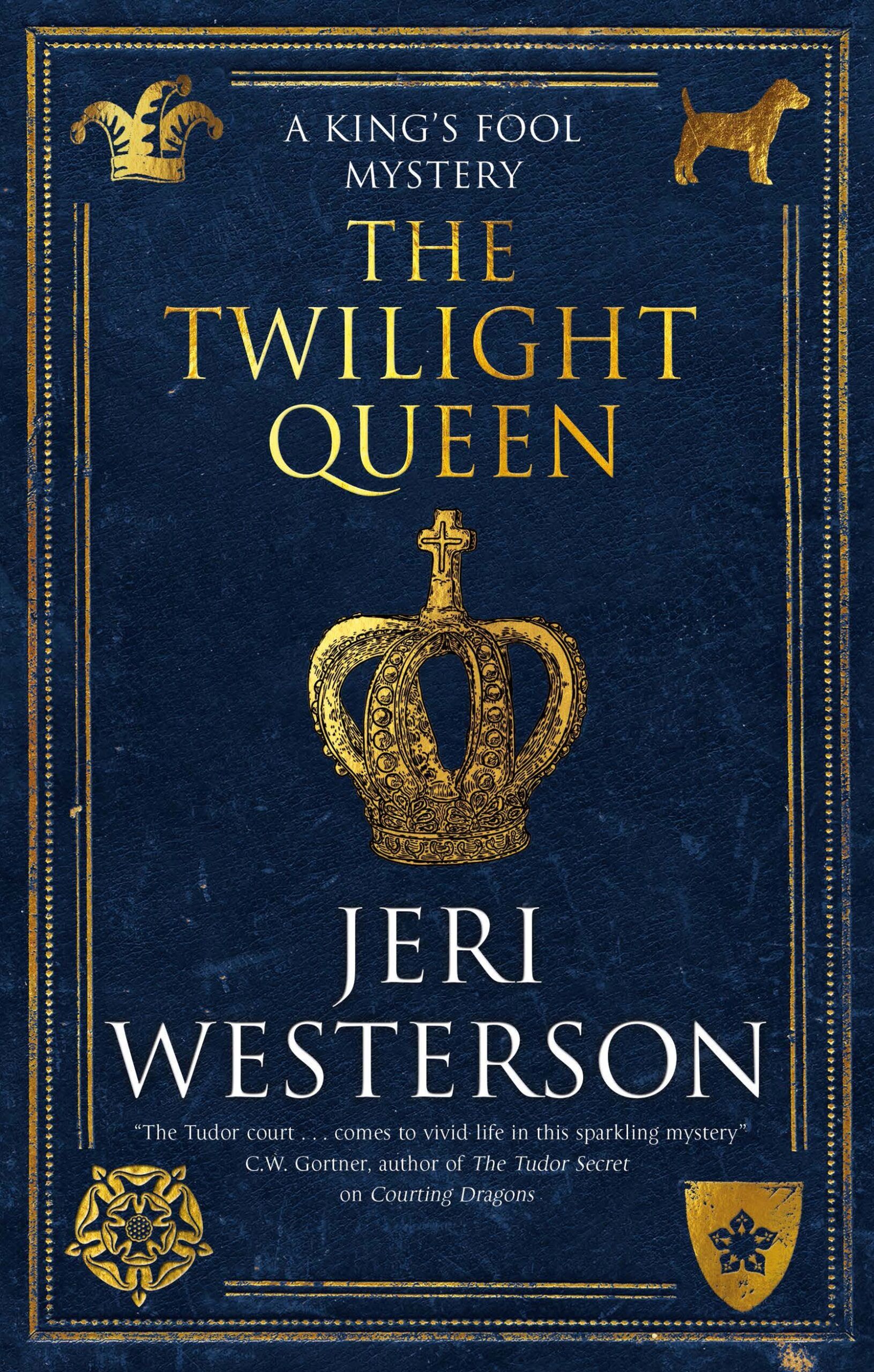 The Twilight Queen
by Jeri Westerson
Court jester Will Somers is drawn into another gripping and entertaining mystery when malevolent forces strike again at the court of Henry VIII – and Anne Boleyn is the target.
Greenwich, Palace of Placentia, April 1536. Queen Anne is in peril. In the mid of night, court jester Will Somers is summoned to an urgent assignation when she discovers a body in her chamber. The queen wants Will to find out who the man is and how he ended up there. Is someone trying to frame her for his murder?
Anne has many enemies at court, and to make matters worse, Henry VIII is lining up his next conquest and suspects her of treason. Has the formidable Oliver Cromwell been whispering vile lies in the king's ears, and could Anne be the target of a Catholic conspiracy? As further attacks plague the court, Will is determined to uncover the truth behind the plotting and devilry, but he will need to keep hold of all his wits to do so!
Reviews
"For readers who enjoy accurate, in-depth historical details in a mystery"
Library Journal on Courting Dragons
"Jeri Westerson is at the top of her game"
Louis Bayard, bestselling author of THE PALE BLUE EYE, on Courting Dragons
"Devotees of Alan Gordon's Fools' Guild mysteries will welcome this promising series"
Publishers Weekly on Courting Dragons
"The Tudor court as seen through the eyes of wily Will Somers, Henry VIII's jester, comes to vivid life in this sparkling mystery"
C.W. Gortner, bestselling author of THE TUDOR SECRET, on Courting Dragons
"Familiar historical figures seen from a different viewpoint add spice to the mystery"
Kirkus Reviews on Courting Dragons
"An appropriate end to Westerson's series. Long-time fans will be eager to see if Crispin can triumph over the past, and anyone who enjoys medieval mysteries can follow it easily"
Library Journal Starred Review on The Deadliest Sin
"Westerson's acclaimed series mixes historical detail with a deep dive into the character of a flawed but honorable hero'"
Kirkus Reviews on Spiteful Bones
"This latest in the always enjoyable, crisply written series delivers an agreeable mix of adventure and atmosphere"
Booklist on Sword of Shadows
"History, mythology, and mystery mix in a rollicking adventure that offers a fresh perspective on the famous Arthurian legend'"
Kirkus Reviews on Sword of Shadows
"Well plotted and comes with a deeply satisfying resolution. Another winner"
Booklist on The Deepest Grave
Editions
The Twilight Queen by Jeri Westerson is available in the following formats
| | | | | | |
| --- | --- | --- | --- | --- | --- |
| Hardback | 9781448310906 | 2nd January 2024 | 147 X 222mm | 224 | $31.99 |
| Hardback | 9781448310906 | 2nd January 2024 | 147 X 222mm | 224 | £21.99 |
| Ebook | 9781448310913 | 2nd January 2024 | N/A | 224 | $24.99 |
| Ebook | 9781448310913 | 2nd January 2024 | N/A | 224 | £20.99 |
| Format | ISBN | Publication Date | Dimensions | Pages | Price |
The King's Fool mystery Series