Cover Reveal: Adam Oyebanji's A QUIET TEACHER
by Severn House on 23 June 2022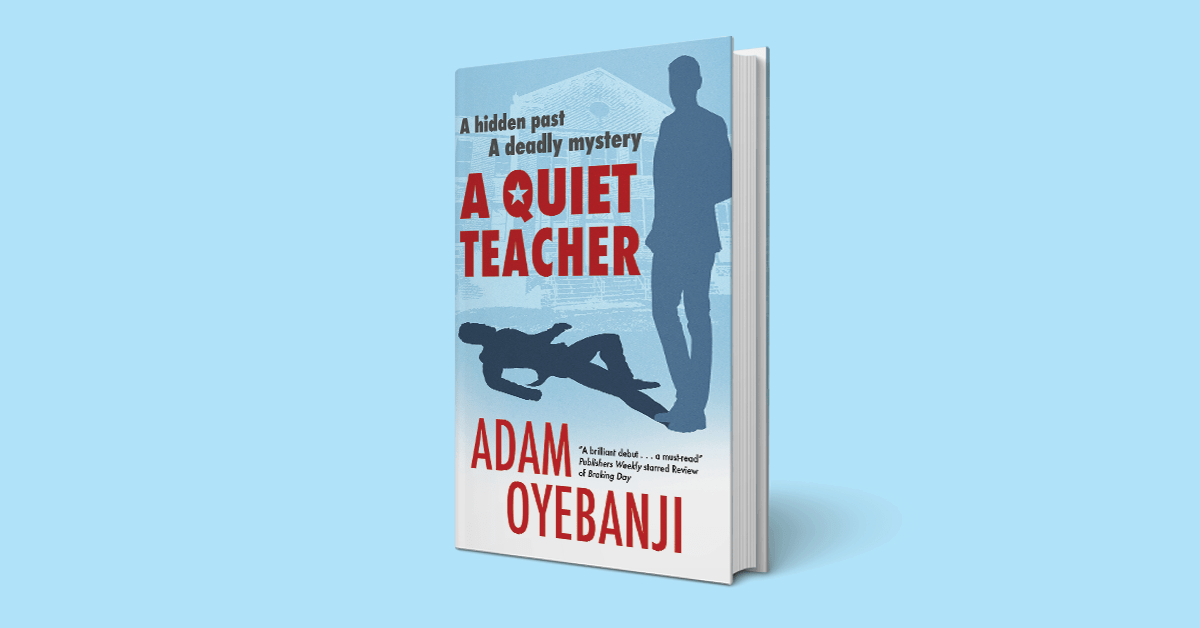 We're excited to reveal the beautiful cover for Adam Oyebanji's first mystery novel, A Quiet Teacher!
Created by our in-house Head of Design, Piers Tilbury, the cover captures the themes of duality, identity, and trying to outrun your past that permeate Oyebanji's book.
Exploring issues of race, class, and identity within the framework of a classic mystery, A Quiet Teacher is the story of languages teacher Greg Abimbola – a mild-mannered biracial British expat who teaches at the prestigious Calderhill Academy in Pennsylvania. Or so everyone thinks.
In fact, Greg has a closely guarded secret. And his past is about to catch up with him.
When the murder of a wealthy parent on school premises shines an unwanted spotlight on Calderhill Academy, Greg is determined to avoid attention. That is until the closest person to a true friend Greg has is arrested for the murder. To prove her innocence, he will reluctantly emerge from the shadows. But doing so will put him in danger. Because his past is determined to find him, and Greg can't outrun it forever…
A Quiet Teacher will be released on November 1, 2022 and is available now for preorder. View the teaser trailer below:
---