From Venice to Santa Cruz: 6 new mysteries and thrillers that take you round the world
by Severn House on 1 August 2023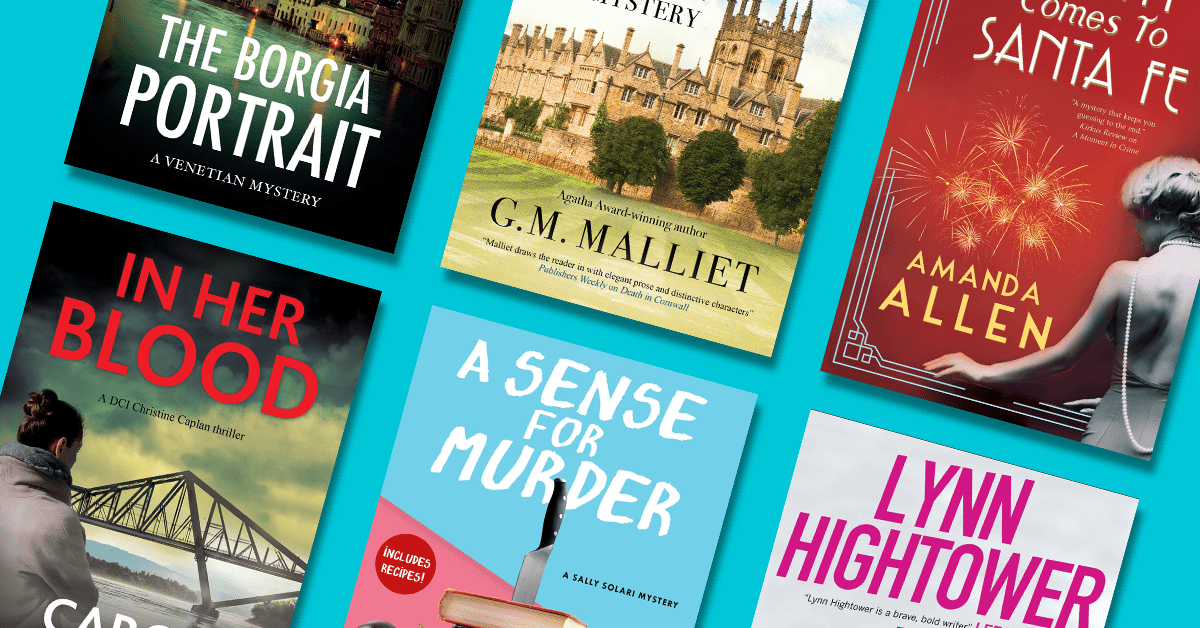 This month's crop of mysteries and thrillers are taking you all around the world! Visit the historic halls of Oxford (Death in Print), the canals of Venice (The Borgia Portrait), the snowy peaks of the Alps (The Beautiful Risk), the arid mountains of Santa Fe (Death Comes to Santa Fe), the highlands of Scotland (In Her Blood), or the beaches of Santa Cruz (A Sense for Murder).
Of course, there might be a few murders along the way . . .
All of these are available now. Find them online, or request them from your friendly local librarian or bookseller.