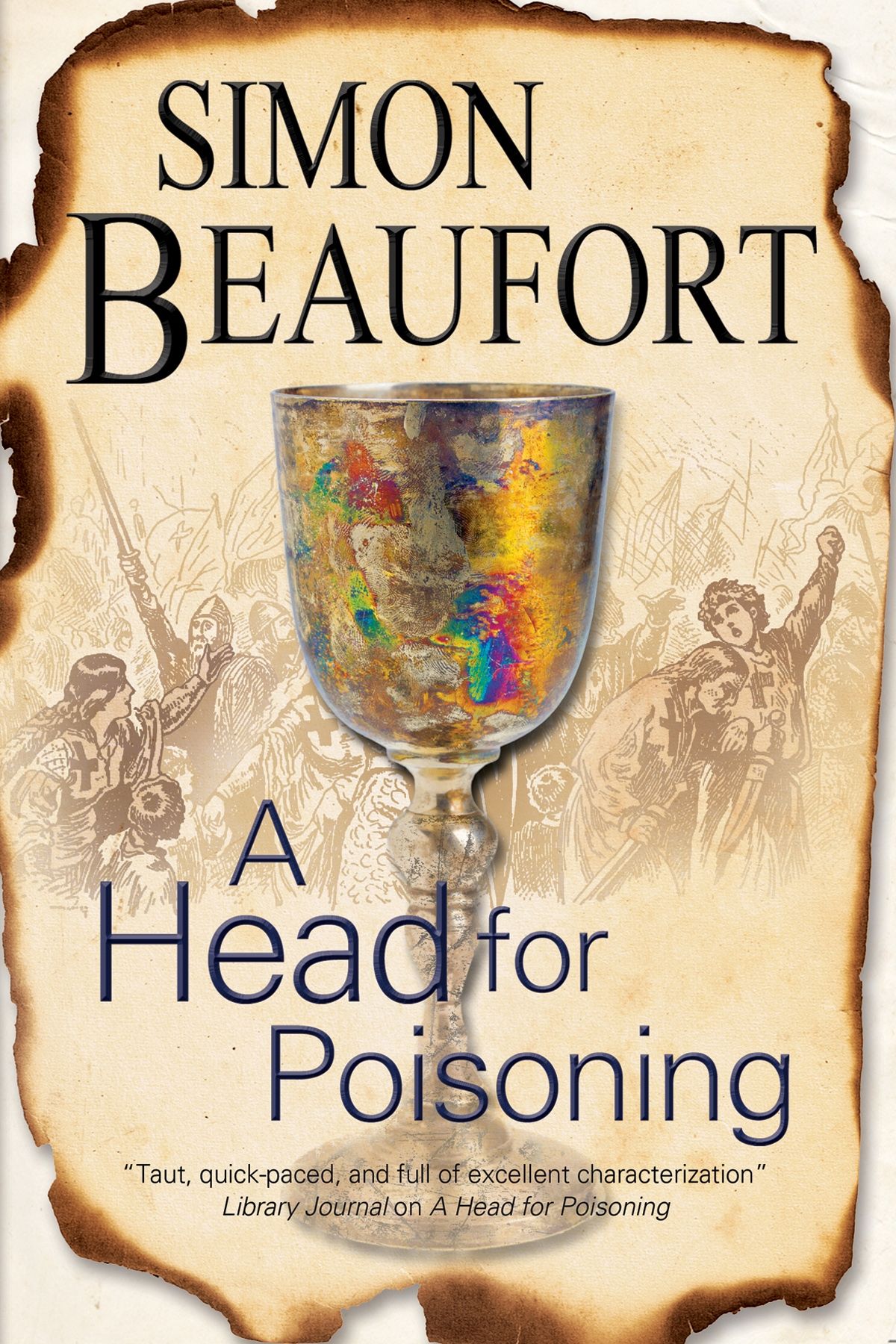 A Head for Poisoning
by Simon Beaufort
The second book in the critically acclaimed medieval mystery series featuring Sir Geoffrey Mappestone
In the year 1101, Sir Geoffrey Mappestone returns to his home at Goodrich Castle on the Welsh border. He is travelling in the company of a knight who claims to be carrying an urgent message for King Henry I. When the knight is killed during an ambush, Geoffrey feels obliged to deliver the message to the King himself, but quickly regrets his decision when the King orders him to spy on his own family in order to ferret out a dangerous traitor.
Geoffrey returns home to find his father gravely ill and his older brothers and sister each determined to inherit the Mappestone estate. Geoffrey's father claims he is being poisoned by one of his own children, a claim no one takes seriously until he is found murdered with his own knife in the dead of night.
Geoffrey's investigation of the murder, however, takes him far beyond a family quarrel. Accusations are flying, and Geoffrey must prove his own innocence in the face of greed and fear. The villainous Earl of Shrewsbury is clearly implicated, and as Geoffrey delves deeper, he discovers a plot that reaches far beyond the realm of Goodrich Castle to that of the entire kingdom: the assassination of the King.
Editions
A Head for Poisoning by Simon Beaufort is available in the following formats
| | | | | | |
| --- | --- | --- | --- | --- | --- |
| Hardback | 9780727884794 | 27th February 2015 | 140 X 222mm | 384 | £20.99 |
| Hardback | 9780727884794 | 27th February 2015 | 140 X 222mm | 384 | £21.99 |
| Ebook | 9781780106335 | 1st November 2015 | N/A | 384 | $10.99 |
| Ebook | 9781780106335 | 1st November 2015 | N/A | 384 | £8.99 |
| Paperback | 9781847516022 | 30th November 2015 | 137 X 215mm | 384 | £12.99 |
| Paperback | 9781847516022 | 30th November 2015 | 137 X 215mm | 384 | £13.99 |
| Format | ISBN | Publication Date | Dimensions | Pages | Price |
The Sir Geoffrey Mappestone Mystery Series