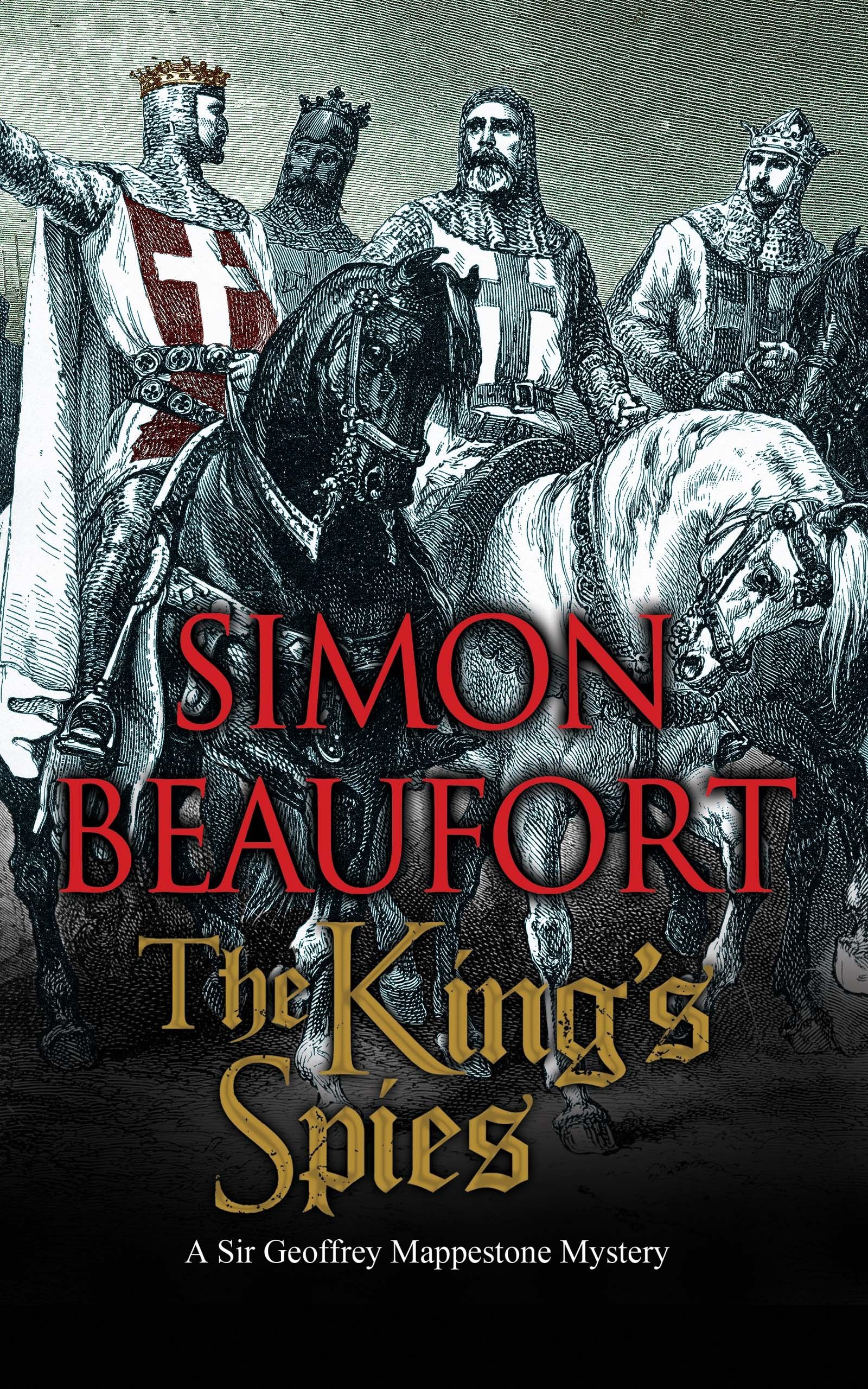 The King's Spies
by Simon Beaufort
Sir Goeffrey Mappestone uncovers a plot to overthrow King Henry I in this absorbing 12th century mystery.
March 1102, and Robert de Belleme, the Black Earl of Shrewsbury, is summoned to appear before King Henry's Easter Court, to answer for siding with the King's older brother, the Duke of Normandy, in an attempt to steal the King's throne.
Meanwhile, in the crowded and dangerous streets of Southwark, south of the river Thames, Crusader Knights Sir Geoffrey Mappestone and the hearty Sir Roger of Durham witness a man murdered by hanging from the window of the Crusader's Arms Inn. But this is not just any man, he is the illegitimate nephew of Robert de Belleme, and had apparently been holding a meeting with two mysterious men. In fact, it turns out the inn has been used for many meetings of the earl's spies, and there are plans afoot to obtain a terrible weapon to use against the King, one that the Crusader Knights remember with a terrible fear from the Siege of Jerusalem Greek Fire.
Solving the murder is only the first step in uncovering the plot against the King.
Editions
The King's Spies by Simon Beaufort is available in the following formats
| | | | | | |
| --- | --- | --- | --- | --- | --- |
| Ebook | 9781780108889 | 15th February 2017 | N/A | 320 | £8.99 |
| Ebook | 9781780108889 | 15th February 2017 | N/A | 320 | $10.99 |
| Paperback | 9781847518156 | 31st August 2017 | 141 X 216mm | 352 | £12.99 |
| Paperback | 9781847518156 | 31st August 2017 | 141 X 216mm | 352 | £13.99 |
| Format | ISBN | Publication Date | Dimensions | Pages | Price |
The Sir Geoffrey Mappestone Mystery Series