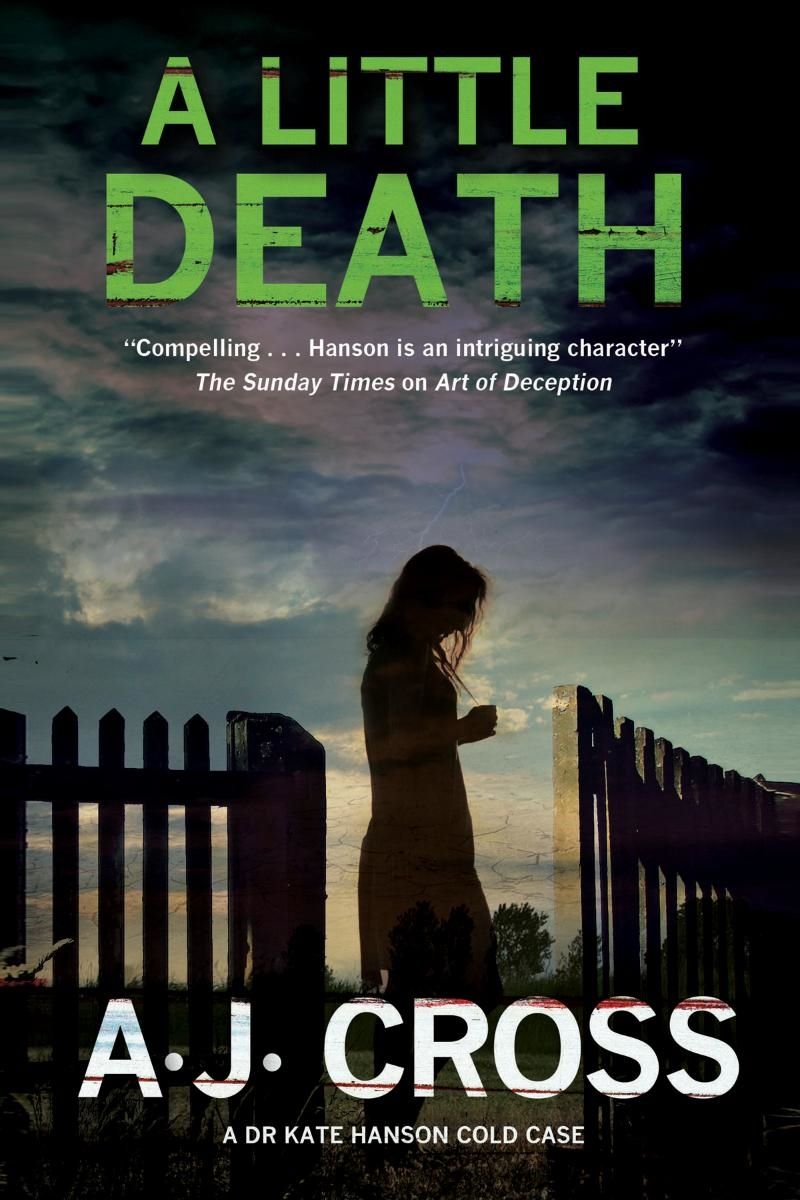 A Little Death
by A.J. Cross
Dr Kate Hanson and the Unsolved Crime Unit are facing their most challenging cold case yet: the year-old murder of a female student.
When, a year after she went missing, the body of 19-year-old student Elizabeth Williams is discovered in a field near her college, Dr Kate Hanson and her colleagues are faced with a seemingly impossible challenge. The badly decomposed remains are offering up few clues, and witnesses are proving either unreliable or reluctant to talk at all.
With little in the way of forensic evidence, Kate realizes that if she is to have any chance of discovering who killed Elizabeth, she must find out what motivated the killer, the reason behind the murder, the why. To do that, she must look beyond what she and her colleagues are being told by those who knew Elizabeth – and into the twisted psyche of a dangerous murderer: a killer whom Kate suspects is ready to kill again.
Reviews
"I recommend this book / series to readers who loved the books of Kathy Reichs"
Netgalley
"This is the third book in the series and I shall certainly be ordering some more to learn about the brilliant forensic pyschologist Dr. Kate Hanson. This book reminded me of the earlier Patricia Cornwell books"
Netgalley
"A gripping, suspenseful, cleverly plotted story with plenty of unusual twists"
Booklist
"A.J Cross does a great job making Kate Hanson and the other officers real and believable. They are individuals, not cardboard cutouts. If you enjoy British police procedurals and are looking for something slightly different than the normal fare, A little Death is an excellent choice"
Netgalley
Editions
A Little Death by A.J. Cross is available in the following formats
Hardback
9780727887009
1st May 2017
142 X 224mm
256
$28.99
Hardback
9780727887009
31st January 2017
142 X 224mm
256
£21.99
Ebook
9781780108452
1st May 2017
N/A
256
$10.99
Ebook
9781780108452
1st May 2017
N/A
256
£7.99
Hardback - Large Print

*

9780727897985
31st October 2017
144 X 224mm
384
£22.99
Paperback
9781847517777
1st September 2018
140 X 220mm
256
$17.95
Paperback
9781847517777
31st May 2018
140 X 220mm
256
£13.99
Format
ISBN
Publication Date
Dimensions
Pages
Price
* Out of print
The Kate Hanson mystery Series