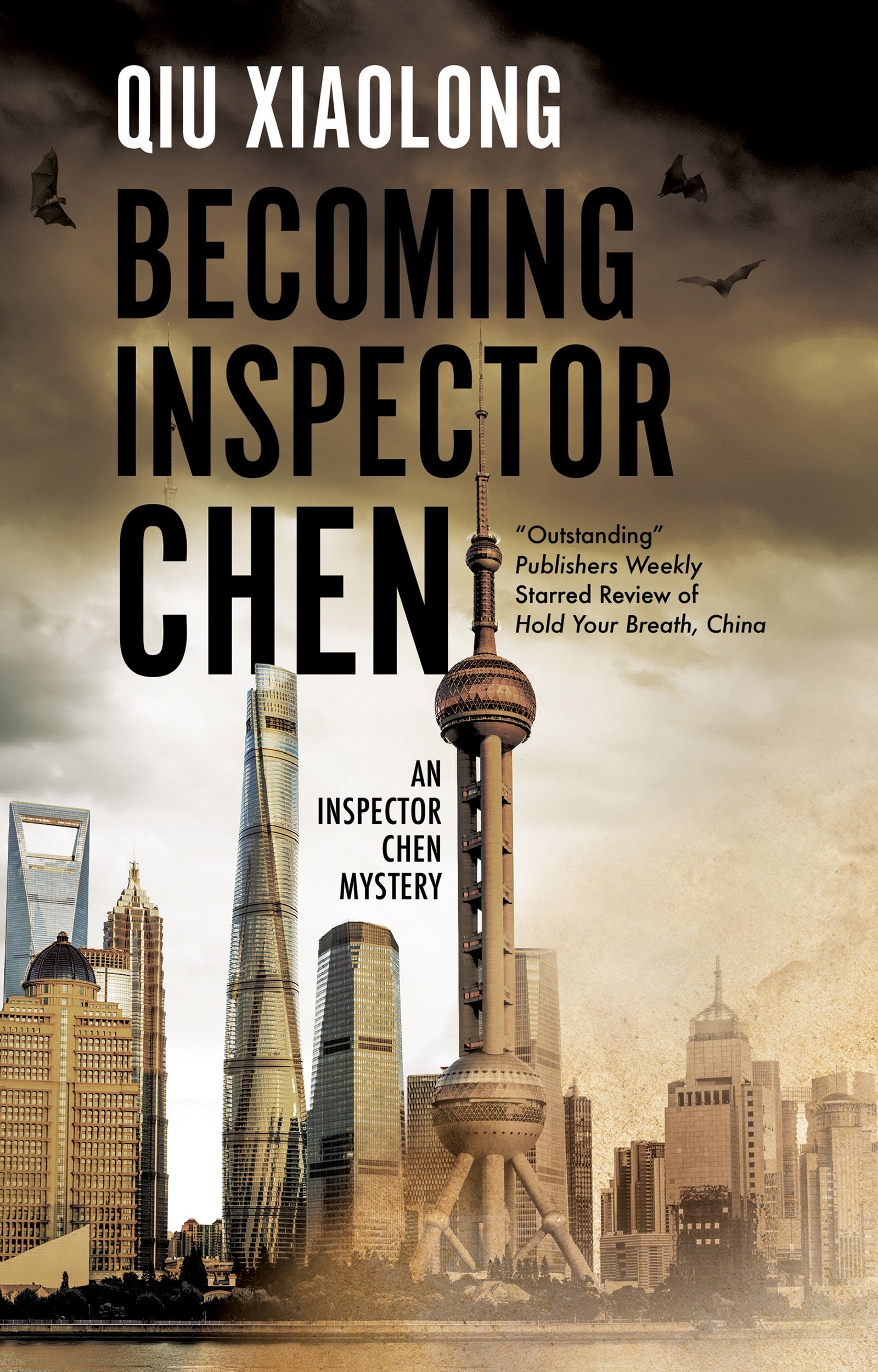 Becoming Inspector Chen
by Qiu Xiaolong
Inspector Chen is excluded from a poetry case as he awaits possible disciplinary action, leaving him to reflect on his career . . . but does his past hold a clue to the poetry case?
After a number of grueling cases Chief Inspector Chen is facing mounting pressure from his superiors, many of whom are concerned with where his loyalties lie. What's more, he is excluded from an investigation into an incendiary poem posted on an online forum.
Wracked with self-doubt and facing an anxious wait to discover the fate of his career, Chen is left to reflect on the events that have led to where he is now – from his amateur investigations as a child during the Cultural Revolution, to his very first case on the Shanghai Police Force.
Has fighting for the Chinese people and the morals he believes in put him in conflict with the Party? Why is he being kept away from the new case? As well as his career, is his life now also at risk?
Reviews
"Qiu deepens his Dalgliesh-like series lead in his superior 11th novel featuring Shanghai policeman and poet Chen Cao … While series fans will be delighted at the background Qiu provides, this is an accessible starting point for newcomers interested in a dogged, honest cop who must battle his own government to do his job"
Publishers Weekly Starred Review
"Gripping … Chen's memories of the brutalities practiced on people regarded as intellectuals under Mao, like Chen's father (a teacher), are achingly vivid. The latest Chen is both a scathing indictment of contemporary China and an explanation of how poet Chen came to be Chief Inspector Chen"
Booklist
"Another elegant mix of recent history and literary embellishments and a richer Chen backstory … Qiu's stylish hybrid is half fictional literary memoir and half crisp whodunit"
Kirkus Reviews
"Outstanding ... Fans of mysteries about honest cops working for compromised regimes won't want to miss this one"
Publishers Weekly Starred Review of Hold Your Breath, China
"Fascinating ... Xiaolong writes with both urgency and grace about modern China in another well-crafted mystery"
Booklist Starred Review of Hold Your Breath, China
"Inspector Chen's 10th mystery effectively uses the genre to explore China's current pollution crisis"
Kirkus Reviews on Hold Your Breath, China
"Another superb entry in an always-outstanding series"
Booklist Starred Review of Shanghai Redemption
Editions
Becoming Inspector Chen by Qiu Xiaolong is available in the following formats
| | | | | | |
| --- | --- | --- | --- | --- | --- |
| Hardback | 9780727890443 | 2nd March 2021 | 147 X 225mm | 224 | $28.99 |
| Hardback | 9780727890443 | 31st December 2020 | 147 X 225mm | 224 | £20.99 |
| Ebook | 9781448304912 | 1st February 2021 | N/A | 224 | $14.99 |
| Ebook | 9781448304912 | 1st February 2021 | N/A | 224 | £12.99 |
| Paperback | 9781780297538 | 31st August 2021 | 140 X 215mm | 224 | $17.95 |
| Paperback | 9781780297538 | 30th June 2021 | 140 X 215mm | 224 | £13.99 |
| Format | ISBN | Publication Date | Dimensions | Pages | Price |
The Inspector Chen mystery Series