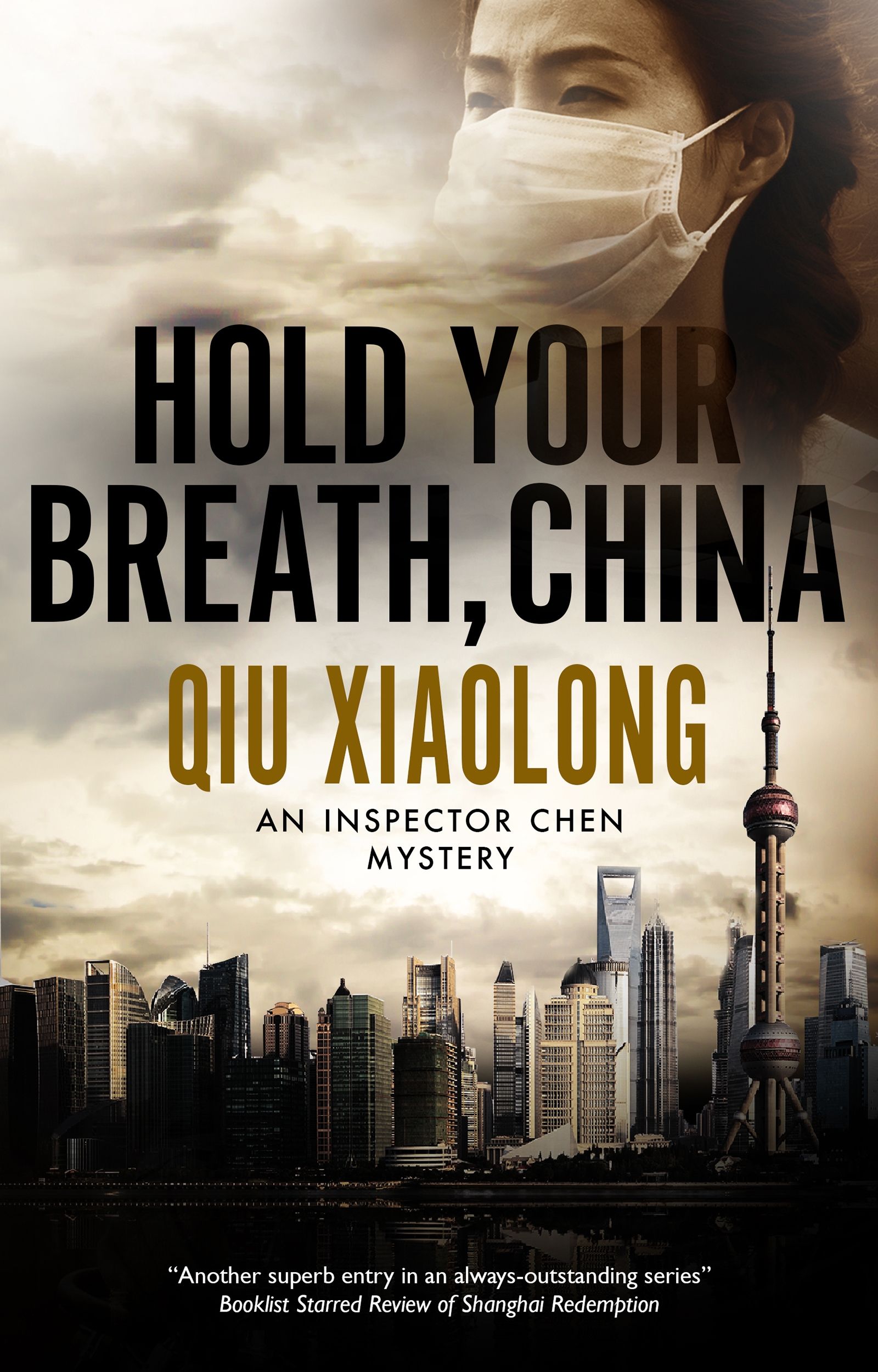 Hold Your Breath, China
by Qiu Xiaolong
Inspector Chen is on the case of a serial murderer when he is called away to report on environmentalists trying to tackle the pollution issues in China.
Chief Inspector Chen and Detective Yu Guangming are brought into a serial murder case when the Homicide squad proves incapable of solving it. But before Chen can make a start, he is called away by a high-ranking Party member for a special assignment: to infiltrate a group of environmental activists meeting to discuss the pollution levels in the country and how to prompt the government into action.
Chen knows it will be a far from simple task, especially when he discovers the leader of the group is a woman from his past. Meanwhile, Yu is left to investigate a serial murder case on his own.
Both Chen and Yu face pressure from those above to resolve the cases in a satisfactory way . . . even if that means innocents face the punishment.
Reviews
"Fascinating … Xiaolong writes with both urgency and grace about modern China in another well-crafted mystery"
Booklist Starred Review
"Outstanding … Qiu's execution matches his ambition. Fans of mysteries about honest cops working for compromised regimes won't want to miss this one"
Publishers Weekly Starred Review
"Inspector Chen's 10th mystery effectively uses the genre to explore China's current pollution crisis"
Kirkus Reviews
"Another superb entry in an always-outstanding series"
Booklist Starred Review of Shanghai Redemption
"Qiu once again movingly and convincingly portrays the plight of an honest cop in a police state ... The suspense is palpable, and Qiu gives readers a chilling vision of life under authoritarian rule"
Publishers Weekly on Shanghai Redemption
"A complex, methodical police procedural as well as a multifaceted look at a powerful society in flux"
Kirkus Reviews on Shanghai Redemption
"Highly recommended for anyone interested in contemporary China"
Library Journal on Shanghai Redemption
Editions
Hold Your Breath, China by Qiu Xiaolong is available in the following formats
| | | | | | |
| --- | --- | --- | --- | --- | --- |
| Hardback | 9780727890436 | 2nd June 2020 | 145 X 222mm | 208 | $28.99 |
| Hardback | 9780727890436 | 28th February 2020 | 145 X 222mm | 208 | £21.99 |
| Ebook | 9781448304165 | 1st April 2020 | N/A | 208 | $10.99 |
| Ebook | 9781448304165 | 1st April 2020 | N/A | 208 | £7.99 |
| Hardback - Large Print | 9781780291819 | 27th July 2021 | 145 X 222mm | 288 | $36.95 |
| Hardback - Large Print | 9781780291819 | 31st May 2021 | 145 X 222mm | 288 | £22.99 |
| Paperback | 9781780296913 | 26th January 2021 | 137 X 215mm | 208 | $17.95 |
| Paperback | 9781780296913 | 30th November 2020 | 137 X 215mm | 208 | £13.99 |
| Format | ISBN | Publication Date | Dimensions | Pages | Price |
The Inspector Chen mystery Series