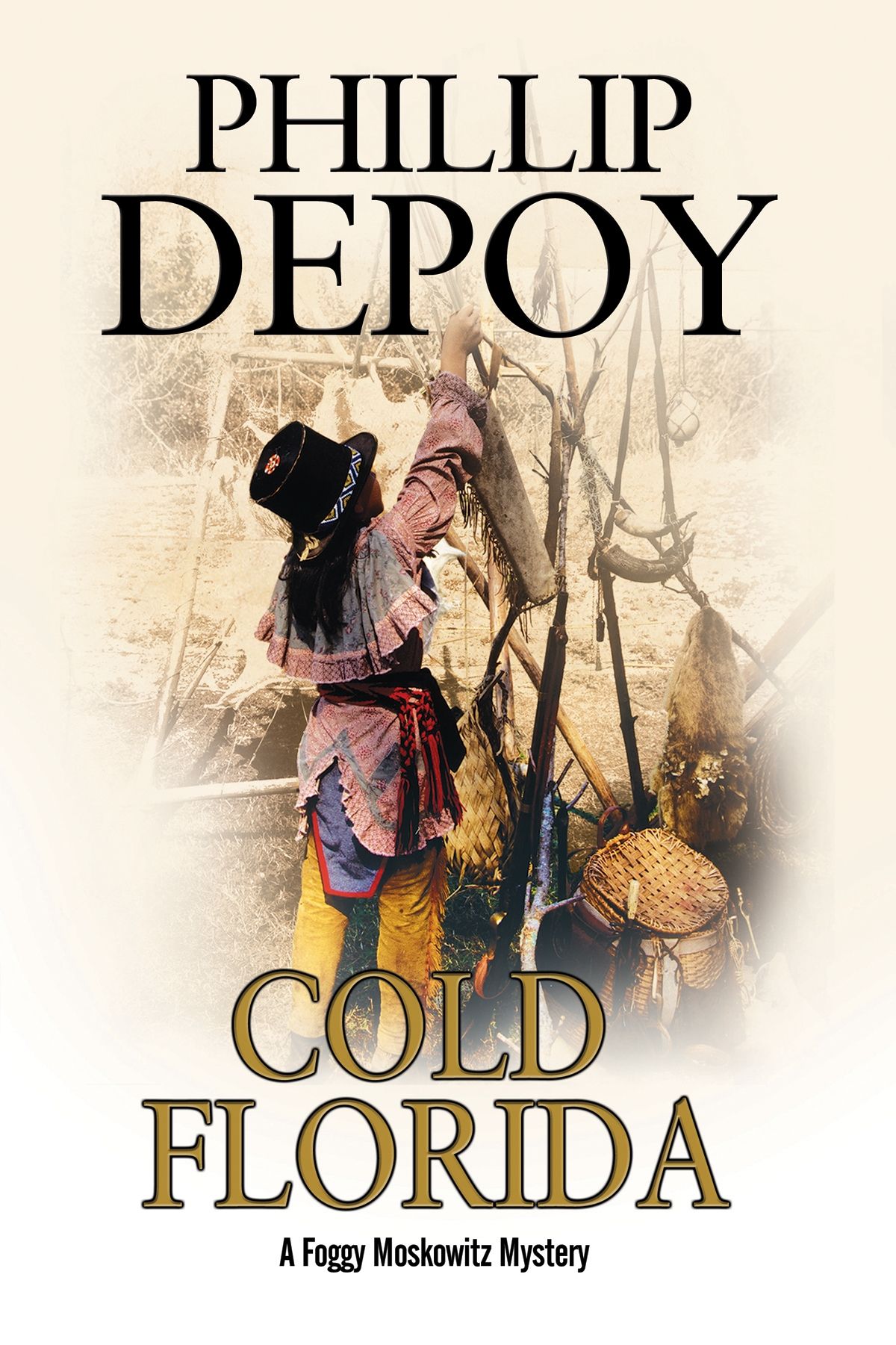 Cold Florida
by Phillip DePoy
Introducing former car thief and amateur sleuth Foggy Moskowitz in the first of a brand-new noir mystery series.
It's 1974. Foggy Moskowitz, a Jewish car thief on the run from the Brooklyn authorities, ends up in Florida working for the first office of Child Protective Service. For personal reasons.
An unlikely, but tenacious, child protection officer, he takes on an investigation to find a missing infant, taken from the hospital by her addict mother. But the case takes several unexpected turns as Foggy makes his way from seedy Fry's Bay to Indian Seminole swampland, undertaking a vision quest, a rite of passage in some Native American cultures, in the process.
Along the way he encounters more than a few interesting characters, including John Horse, an Indian mystic, and works to foil a vast land-grab scam by an uber-rich felon.
Amusing yet moving, mixing passion with pathos, and introducing some memorable characters, Phillip DePoy has created a hugely entertaining new series.
Reviews
"I fell in love with Phillip DePoy's writing when I discovered his Fever Devilin series, and now I have another reason to love him."
L Bradwell, reviewer
"I enjoyed this new Phillip DePoy novel so much that I read it in one day. . . If you want to find a new author to put at the top of your "follow" list, Phillip DePoy just may be your man."
J Lesley, reviewer
"DePoy's lively mix of Seminole history and the wry observations of a "Yankee Jew criminal" make for an amusing tale"
Publishers Weekly
Library Journal Starred Review
"Those who are able to roll with Foggy will get an unholy kick out of the characters' flexible allegiances and the hero's colorful descriptions"
Kirkus Reviews
"An appealing, offbeat protagonist; a wacky story line; and a real feel for '70s Florida"
Booklist
Editions
Cold Florida by Phillip DePoy is available in the following formats
| | | | | | |
| --- | --- | --- | --- | --- | --- |
| Ebook | 9781780107394 | 1st April 2016 | N/A | 224 | $10.99 |
| Hardback - Large Print | 9780727894748 | 30th September 2016 | 142 X 222mm | 336 | £23.99 |
| Hardback - Large Print | 9780727894748 | 30th November 2016 | 142 X 222mm | 336 | $36.95 |
| Paperback | 9781847516831 | 30th September 2016 | 140 X 215mm | 224 | £12.99 |
| Paperback | 9781847516831 | 30th September 2016 | 140 X 215mm | 224 | £13.99 |
| Format | ISBN | Publication Date | Dimensions | Pages | Price |
The Foggy Moscowitz mystery Series