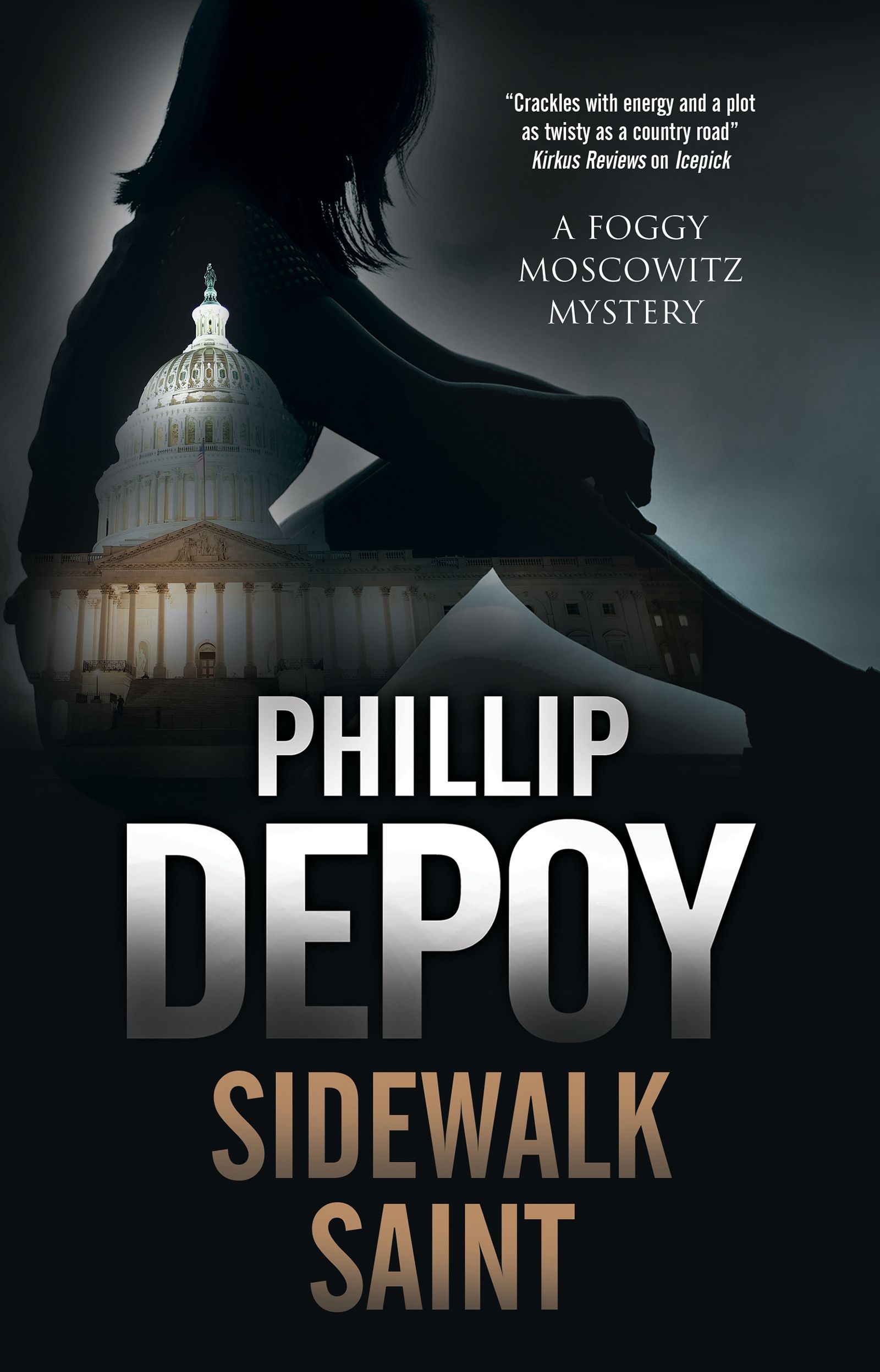 Sidewalk Saint
by Phillip DePoy
Amateur sleuth and Child Protective Officer Foggy Moscowitz must find a missing girl with a special gift in this latest noir mystery set in Florida.

Florida, 1976. Foggy Moscowitz knows he's having a bad night when he wakes to find a gun pressed to his face. Nelson Roan has busted out of his prison cell and broken into Foggy's house, demanding Foggy finds his eleven-year-old daughter, Etta. But as Foggy searches for Etta, it seems her father is not the only person who wants her found: Canadian mobsters, crazy New York Irishmen, the FBI and even the Seminole elite are all on her trail. But why?
Etta has a special gift – and she knows something that certain people would go to any lengths to make sure stays buried in her memory. As Foggy helps Etta to reveal what she knows, he uncovers a sinister plot with tentacles that stretch further and higher than he could ever have imagined . . .
Reviews
"Quirky and thoroughly entertaining"
Booklist
"Enjoyable … an effective blend of humor and an original plotline. Readers will hope to see a lot more of Foggy"
Publishers Weekly
"A brisk and wryly funny fourth caper"
Kirkus Reviews
"A fun, twisty book ... DePoy's characters, on both sides of the law, are far from ordinary, which is a large part of the appeal. They are quirky, interesting, capable and surprising"
Books are Magic
"The third installment of DePoy's franchise, which finds a compelling anchor in its sleuth, crackles with energy and a plot as twisty as a country road"
Kirkus Reviews on Icepick
"Amusing ... colorful fun, with a splash of irreverent wit"
Publishers Weekly on Icepick
"A quirky, moody, and often funny noirish exercise"
Booklist on Icepick
"Packed with humor, philosophical musings, fascinating characters, and his hero's palpable passion for his job"
Kirkus Reviews on Three Shot Burst
"Combines fast-paced , violent action with dark humor. The atmospheric, open-ended story will appeal to fans of gritty crime drama and David Grann's non-fiction best seller Killers of the Flower Moon"
Library Journal on Icepick
Editions
Sidewalk Saint by Phillip DePoy is available in the following formats
| | | | | | |
| --- | --- | --- | --- | --- | --- |
| Hardback | 9780727889577 | 1st December 2019 | 135 X 240mm | 192 | $28.99 |
| Hardback | 9780727889577 | 30th August 2019 | 135 X 240mm | 192 | £20.99 |
| Ebook | 9781448303359 | 1st October 2019 | N/A | 192 | $10.99 |
| Ebook | 9781448303359 | 1st October 2019 | N/A | 192 | £8.99 |
| Hardback - Large Print | 9780727892928 | 30th November 2020 | 150 X 220mm | 288 | £22.99 |
| Paperback | 9781780296364 | 27th April 2021 | 140 X 215mm | 192 | $17.95 |
| Paperback | 9781780296364 | 26th February 2021 | 140 X 215mm | 192 | £12.99 |
| Format | ISBN | Publication Date | Dimensions | Pages | Price |
The Foggy Moscowitz mystery Series