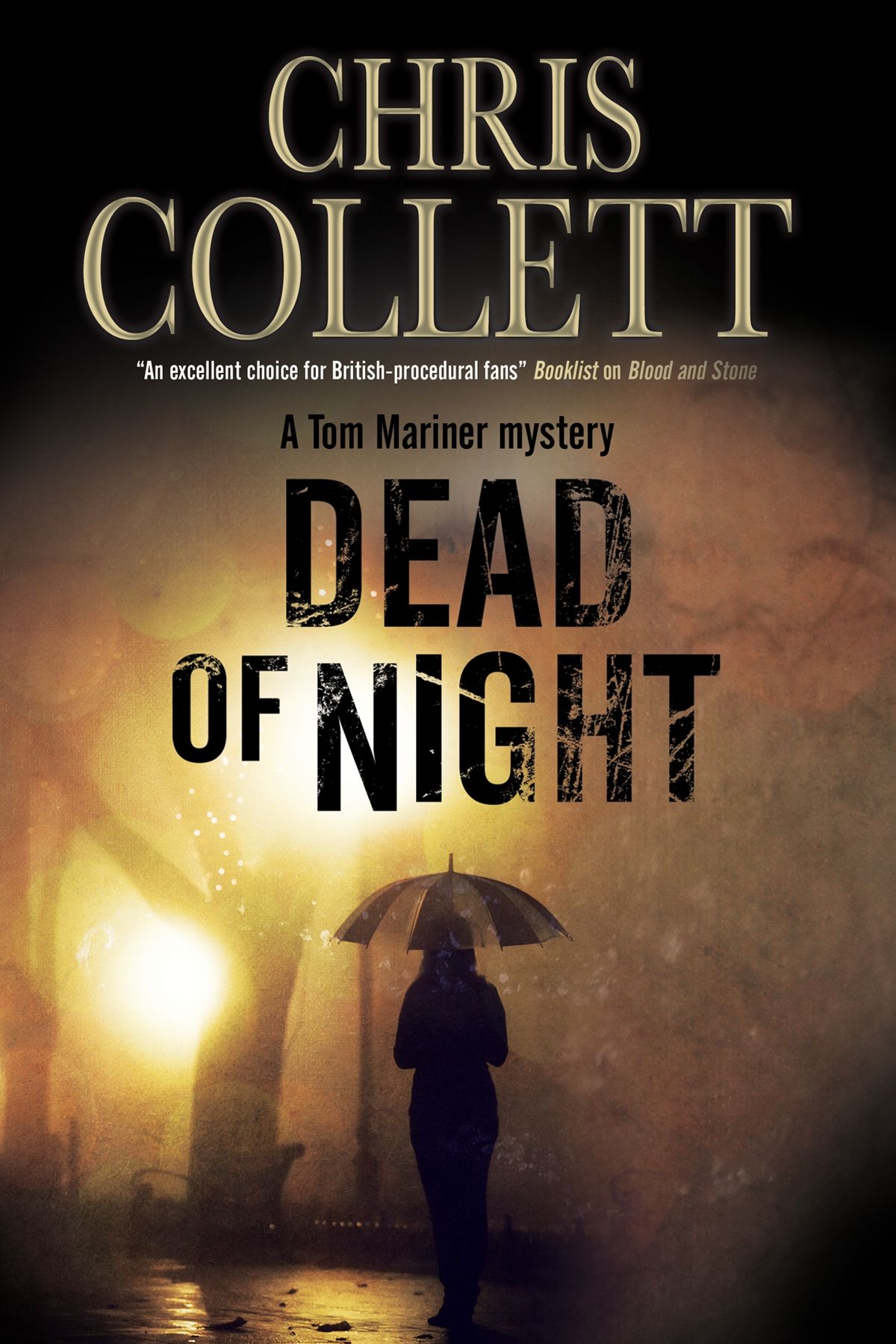 Dead of Night
by Chris Collett
When a young woman disappears on her way home from work, Detective Inspector Tom Mariner tackles his most challenging investigation yet
18-year-old Grace Clifton vanishes on her way home from work in the centre of Birmingham late at night, the case is remarkable in that not a single witness comes forward. The more he has to deal with Grace's wealthy and overbearing father, Council Leader Bob Clifton, the more Tom Mariner is inclined to believe that Grace left of her own accord.
Then the package arrives. It contains Grace's clothes, neatly pressed and laundered. A second woman disappears. And a disturbing pattern begins to emerge.
Still adapting to a new investigation team and struggling to pull its members together, Detective Inspector Mariner is about to tackle one of his strangest, most challenging cases to date.
Reviews
"Procedural fans are in for a really good time."
Publishers Weekly
"A strong pace and multidimensional characters keep this British procedural moving briskly"
Library Journal
"Cleverly plotted, with an unexpected shock ending, plenty of suspense, and a likably genuine cast of characters, this is a strong new entry in an increasingly popular police-procedural series."
Booklist
Editions
Dead of Night by Chris Collett is available in the following formats
| | | | | | |
| --- | --- | --- | --- | --- | --- |
| Hardback | 9780727884343 | 30th September 2014 | 144 X 224mm | 256 | £19.99 |
| Hardback | 9780727884343 | 30th September 2014 | 144 X 224mm | 256 | £21.99 |
| Paperback | 9781847515407 | 31st March 2015 | 140 X 217mm | 256 | £12.99 |
| Paperback | 9781847515407 | 31st March 2015 | 140 X 217mm | 256 | £13.99 |
| Format | ISBN | Publication Date | Dimensions | Pages | Price |
The Tom Mariner Mystery Series