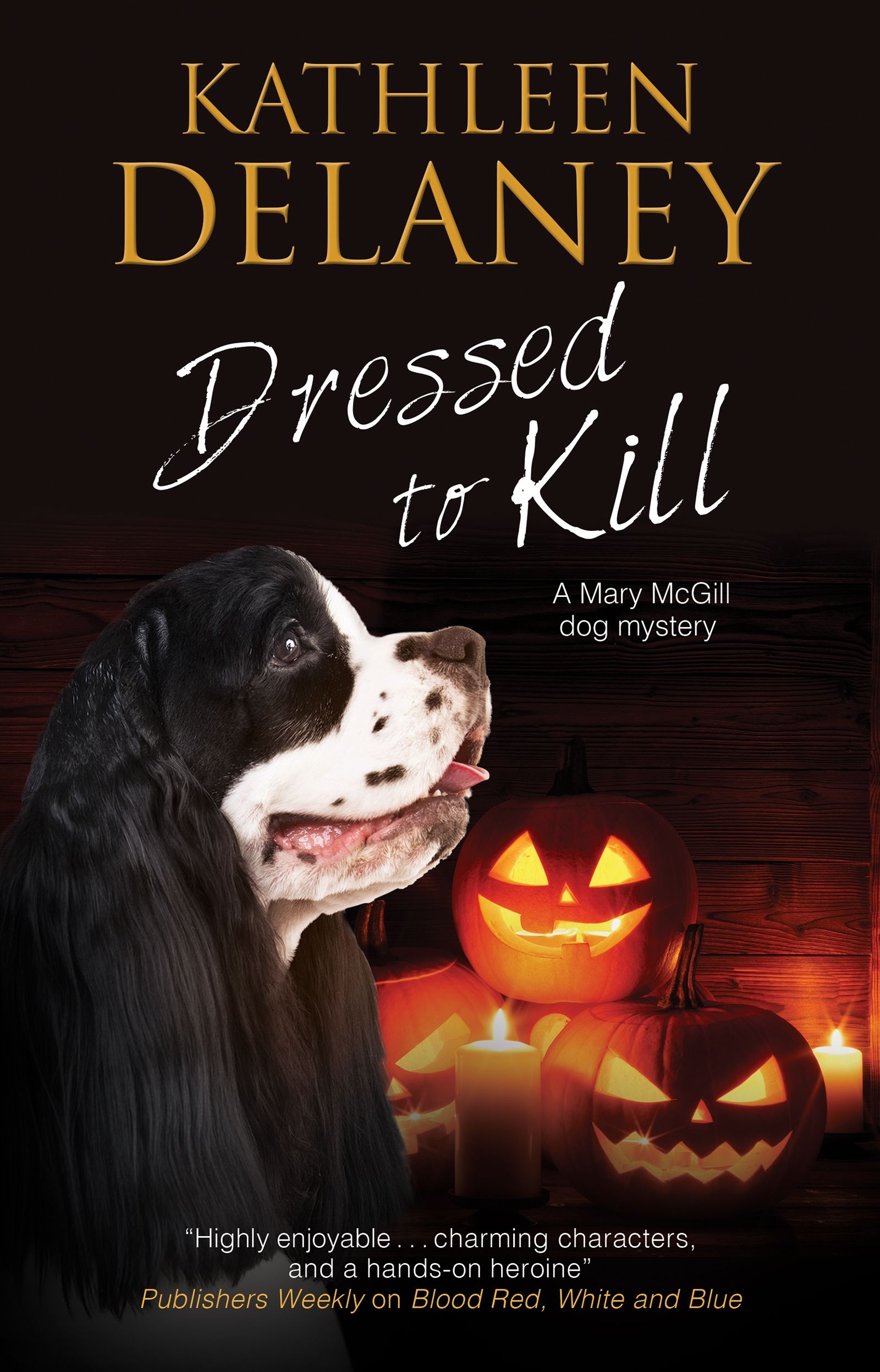 Dressed to Kill
by Kathleen Delaney
Santa Louisa's Halloween celebrations are derailed when a masked killer dressed as a clown strikes in the entertaining new Mary McGill dog mystery.
Mary McGill and her cocker spaniel Millie get the fright of their lives on Halloween when they hear gunshots coming from the bank and the robber, dressed in a clown costume, points his gun at them before fleeing the scene. Mary is horrified when she discovers Police Chief Dan Dunham has been shot in the shoulder and a woman has been killed. Why would the clown shoot an ordinary citizen?
Mary soon learns that the victim is Victoria Witherspoon, a local woman who owned a sewing shop and must have recognised the clown costume – because she made it herself. With Dan in hospital and unable to investigate, can Mary and Millie unmask the savage killer clown before he strikes again?
Reviews
"The cast is engaging, and the small-town Halloween backdrop is appealing"
Booklist
"Pleasing … simple, relaxing fun for anyone, particularly those who prefer the company of dogs to that of people"
Publishers Weekly
"A charming read, especially for dog lovers"
Kirkus Reviews
"This is a highly enjoyable book for dog-loving cozy fanciers, with charming characters, a fair play plot, and a hands-on heroine"
Publishers Weekly on Blood Red, White and Blue
"Plenty of wit and humor round out this intelligent, appealing mystery. Fans of Laurien Berenson should be introduced to this series"
Booklist on Curtains for Miss Plym
"Delaney's intelligent mystery has no lack of red herrings and suspects. Fans of Laurien Berenson may especially enjoy this well-crafted canine holiday mystery"
Booklist on Purebred Dead
"This amiable mystery is bound to please fans of Elaine Viets and Kate Carlisle"
Library Journal on Purebred Dead
Editions
Dressed to Kill by Kathleen Delaney is available in the following formats
| | | | | | |
| --- | --- | --- | --- | --- | --- |
| Ebook | 9781448303182 | 1st September 2019 | N/A | 208 | $10.99 |
| Ebook | 9781448303182 | 1st September 2019 | N/A | 208 | £8.99 |
| Paperback | 9781780296258 | 24th November 2020 | 140 X 216mm | 208 | $17.95 |
| Paperback | 9781780296258 | 30th September 2020 | 140 X 216mm | 208 | £12.99 |
| Paperback | 9781780296258 | 24th November 2020 | 140 X 216mm | 208 | $17.95 |
| Paperback | 9781780296258 | 30th September 2020 | 140 X 216mm | 208 | £12.99 |
| Format | ISBN | Publication Date | Dimensions | Pages | Price |
The Mary McGill Canine Mystery Series