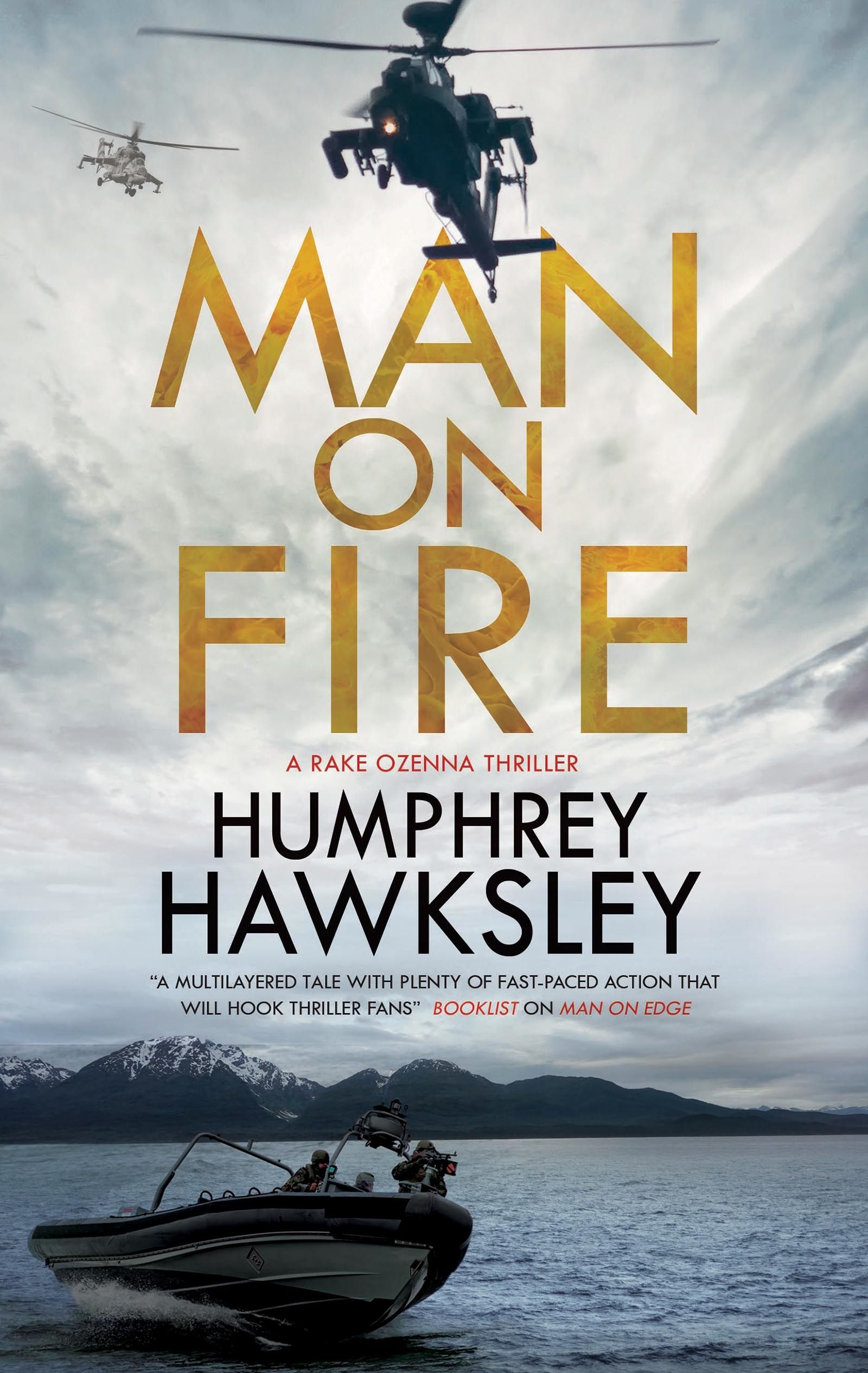 Man on Fire
by Humphrey Hawksley
A tense firefight on the Russian-American border heralds the start of a terrifying high-stakes mission for special forces agent Major Rake Ozenna in this gripping espionage thriller.
Instructed to guide in a speed boat crossing from Russia in the Bering Strait, special forces Major Rake Ozenna watches in horror as the operation culminates in a fatal firefight – and the loss of vital intelligence of a deadly new weapon. A weapon of unimaginable power. A weapon that, if it were unleashed, would cripple civilization as we know it. But who sabotaged the mission? Who possesses the weapon – and what is their ultimate goal?
Rake's search takes him to the remote outpost of Uelen on the Russian coast – and the discovery that he is up against a formidable enemy from his past. As world leaders gather in Bonn for the signing of the new European security treaty, Rake enters a desperate race against time to prevent a catastrophe beyond imagining.
This fast-paced, impeccably researched, highly topical thriller is perfect for readers of CLIVE CUSSLER, LEE CHILD and ROBERT LUDLUM.
Reviews
"Lively scene-setting and fast-paced action"
Financial Times
"Exciting … Readers will look forward to Rake's further adventures"
Publishers Weekly
"Brass-knuckled international intrigue for readers who still pine for the world of James Bond"
Kirkus Reviews
"In this fast-paced adventure story, Humphrey Hawksley exposes a threat to all our lives that cannot be dismissed as fiction. The technology, the impact and our lack of preparedness is chillingly real. Told with flair and attention to detail, this is every strategic planner's worst nightmare"
Dr Peter Vincent Pry, director of the Task Force on National and Homeland Security
"A gripping story ... But the terrifying truth is that the events which almost happen here could very well happen in the real world. This is not just a page-turner; it is also a wake-up call"
Sir Oliver Letwin, former Minister of State for Government Policy
"A multi-layered tale with plenty of fast-paced action that will hook thriller fans"
Booklist on Man on Edge
"A hard-as-nails hero, an out-of-the-ordinary location, and oodles of high-action encounters – everything readers want in a political thriller"
Library Journal on Man on Edge
"The pace is furious, the casualty list breathtaking"
Kirkus Reviews on Man on Edge
"An up-to-the-minute, page-turning spy thriller with the atmosphere of a Cold War classic"
CHARLES CUMMING, Sunday Times bestselling author on Man on Edge
"Knuckle-whitening suspense, bloody violence, dirty tricks, and plenty of surprising twists make this a gripping, can't-put-it-down read"
Booklist on Man on Ice
Editions
Man on Fire by Humphrey Hawksley is available in the following formats
| | | | | | |
| --- | --- | --- | --- | --- | --- |
| Hardback | 9780727890344 | 6th July 2021 | 146 X 225mm | 256 | $28.99 |
| Hardback | 9780727890344 | 29th April 2021 | 146 X 225mm | 256 | £20.99 |
| Ebook | 9781448305292 | 1st June 2021 | N/A | 256 | $6.99 |
| Ebook | 9781448305292 | 1st June 2021 | N/A | 256 | £4.99 |
| Format | ISBN | Publication Date | Dimensions | Pages | Price |
The Rake Ozenna Thriller Series