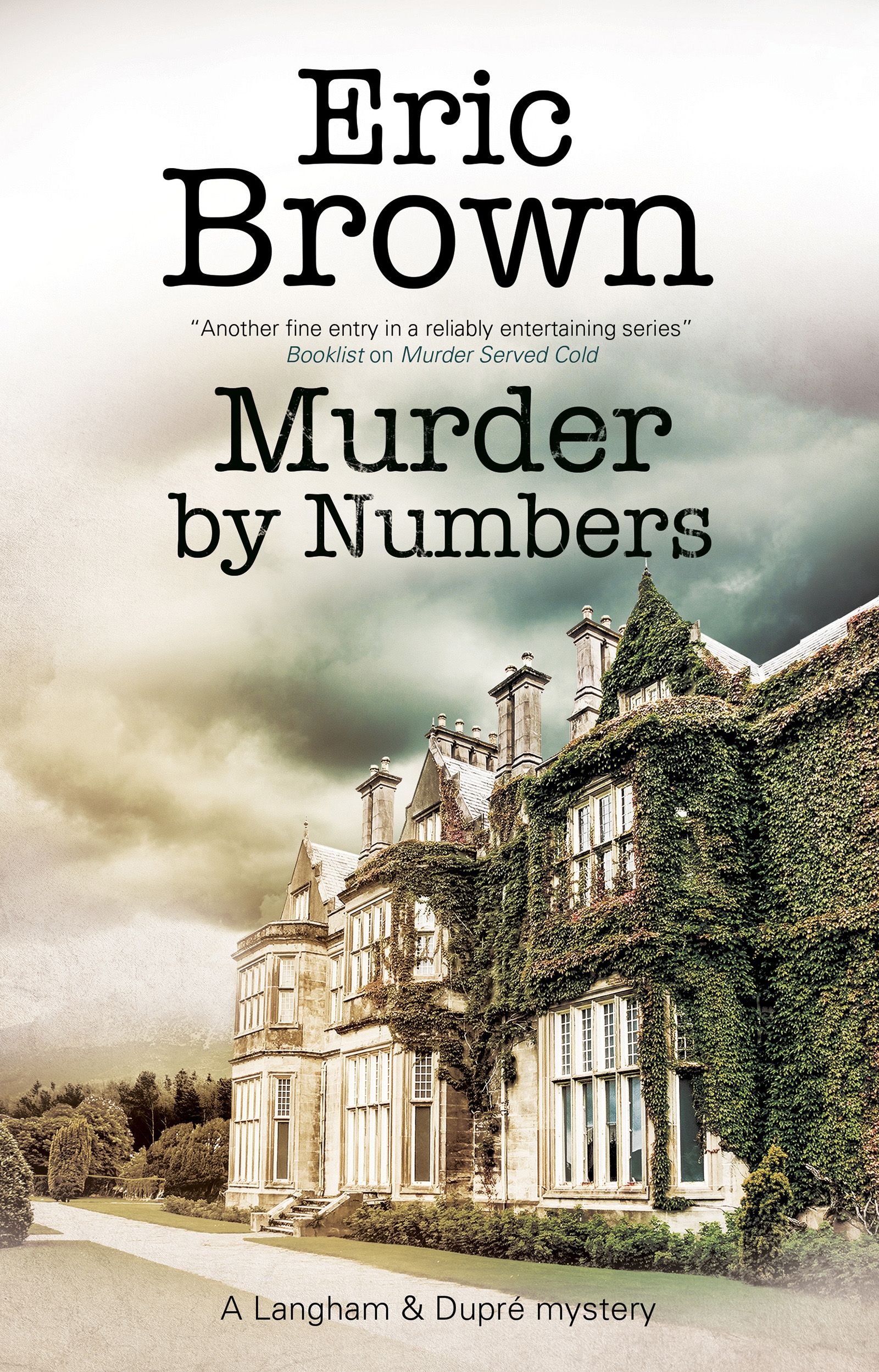 Murder by Numbers
by Eric Brown
And then there was one . . . can Donald Langham and Maria Dupré stop a killer who's picking off victims one by one?
December, 1956. Donald Langham's wife Maria Dupré receives a chilling invitation to attend a death at the home of Maxwell Falwell Fenton in Essex. The once-prominent artist has a number of enemies, and has faded into obscurity since the war ended. Is the invitation to his own death or someone else's?
Arriving at Winterfield on a cold winter evening, Donald and Maria meet five strangers who have also received numbered invitations. They all had a reason to hate or fear Maxwell – including Maria, who reveals a secret from her own past. But is she telling the whole truth?
The soiree produces a gruesome and dramatic twist, but it's about to get much worse when someone starts picking off the six, one by one. Can Donald untangle lies, betrayal, and incredible revelations to identify the killer before Maria becomes the next victim?
Reviews
"Brown … has a real knack for historical mystery; his version of Britain in the 1950s, especially the social strata that existed at the time, is vividly re-created and striking in its verisimilitude"
Booklist
"Clever plot twists spin the dramatic premise into a gripping tale. Agatha Christie fans will have fun"
Publishers Weekly
"A classic English mystery with plenty of unexpected plot twists"
Kirkus Reviews
"Another fine entry in a reliably entertaining series"
Booklist on Murder Served Cold
"Appealing characters, lively dialogue, and some thought-provoking observations on post-WWII social changes in Britain"
Publishers Weekly on Murder Served Cold
"Charming . . . Fans of traditional country house mysteries will be gratified"
Publishers Weekly on Murder Takes a Turn
"Well-realized characters and a beautifully evoked setting"
Booklist on Murder Takes a Turn
Editions
Murder by Numbers by Eric Brown is available in the following formats
| | | | | | |
| --- | --- | --- | --- | --- | --- |
| Hardback | 9780727890771 | 2nd February 2021 | 145 X 225mm | 208 | $28.99 |
| Hardback | 9780727890771 | 30th November 2020 | 145 X 225mm | 208 | £20.99 |
| Ebook | 9781448304332 | 1st January 2021 | N/A | 208 | $14.99 |
| Ebook | 9781448304332 | 1st January 2021 | N/A | 208 | £12.99 |
| Hardback - Large Print | 9781448306183 | 27th January 2022 | 144 X 223mm | 320 | $36.95 |
| Hardback - Large Print | 9781448306183 | 25th November 2021 | 144 X 223mm | 320 | £22.99 |
| Paperback | 9781780297125 | 27th July 2021 | 134 X 210mm | 208 | $17.95 |
| Paperback | 9781780297125 | 31st May 2021 | 134 X 210mm | 208 | £12.99 |
| Format | ISBN | Publication Date | Dimensions | Pages | Price |
The Langham & Dupré Mystery Series