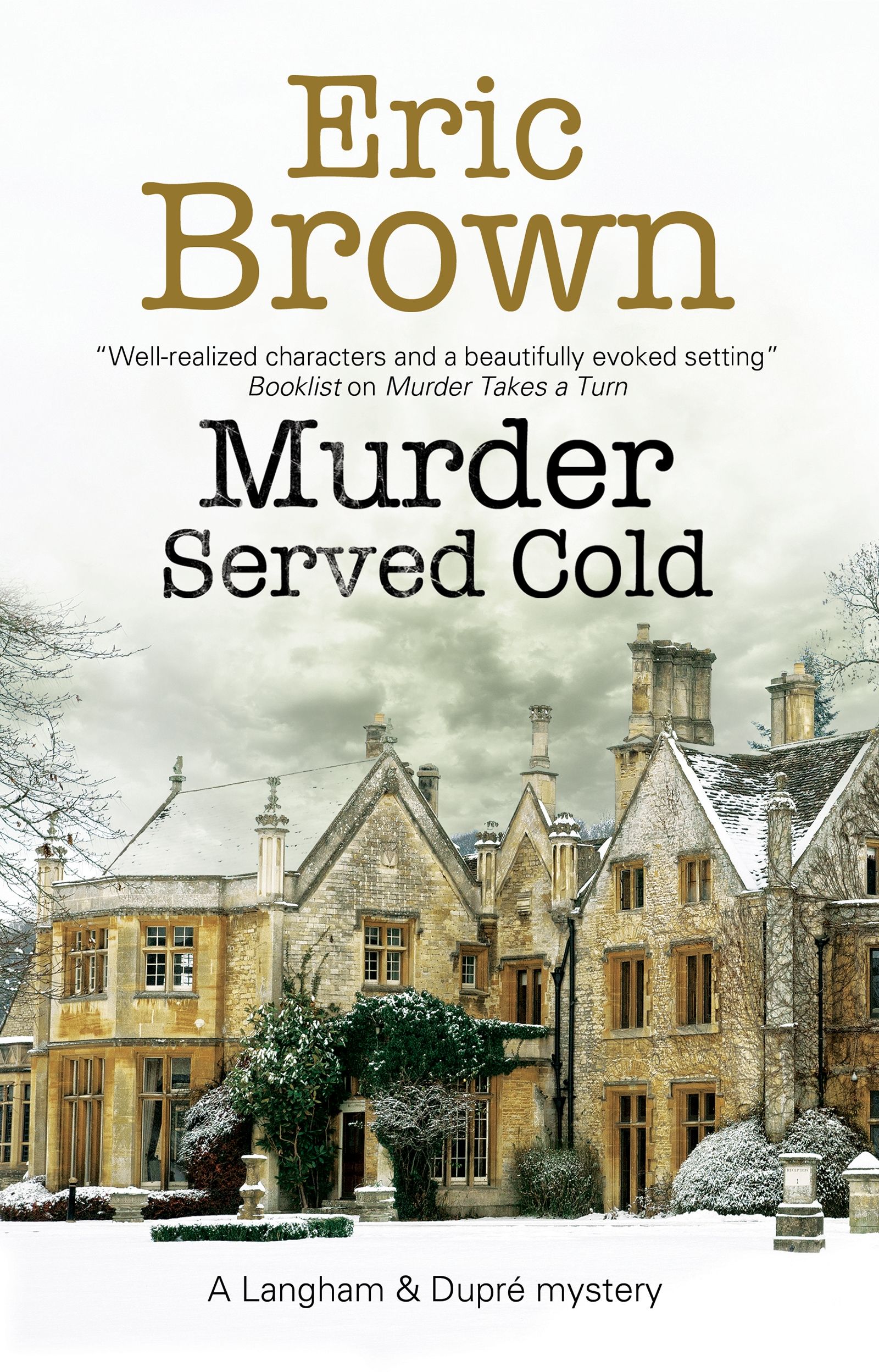 Murder Served Cold
by Eric Brown
The theft of a painting takes crime-writer sleuth Donald Langham to a country house full of seething tensions, resentment and dark secrets.
November, 1956. Lord Elsmere, an old friend of Donald Langham's literary agent, Charles Elder, is in a pickle – his favourite painting, a Gainsborough, has been stolen from under his nose. What's more, there's no evidence of a break-in. The family heirloom was recently re-insured for a hefty price, and Elsmere is struggling financially. Could he have staged the theft, or was it taken by one of the guests?
Old Major Rutherford, evasive beauty Rebecca Miles, Dutch war hero Patrick Verlinden, Elsmere's son Dudley Mariner and his statuesque sculpture fiancée, Esmeralda Bellamy, are all guests at the manor. But who would steal the painting, and why?
Private investigators Langham and Ralph Ryland take on the case and soon uncover seething animosities, jealousy, secrets and deception, before events take a shocking turn…
Reviews
"Brown keeps the parade of red herrings moving along smartly"
Kirkus Reviews
"Satisfying … As always, it's a pleasure to spend time in the company of Langham and Dupré"
Publishers Weekly
"Brown has created two likable series protagonists with whom the reader will genuinely enjoy spending time … Another fine entry in a reliably entertaining series that recalls Frances and Richard Lockridge's Mr. and Mrs. North novels"
Booklist
"The story has a twist that will satisfy fans"
Library Journal
Editions
Murder Served Cold by Eric Brown is available in the following formats
| | | | | | |
| --- | --- | --- | --- | --- | --- |
| Hardback | 9780727888525 | 1st April 2019 | 145 X 223mm | 208 | $28.99 |
| Hardback | 9780727888525 | 28th December 2018 | 145 X 223mm | 208 | £20.99 |
| Ebook | 9781448301843 | 1st April 2019 | N/A | 208 | $10.99 |
| Ebook | 9781448301843 | 1st April 2019 | N/A | 208 | £8.99 |
| Hardback - Large Print | 9780727892676 | 27th October 2020 | 144 X 224mm | 320 | $36.95 |
| Hardback - Large Print | 9780727892676 | 31st August 2020 | 144 X 224mm | 320 | £22.99 |
| Paperback | 9781847519764 | 3rd February 2020 | 140 X 215mm | 208 | $17.95 |
| Paperback | 9781847519764 | 29th November 2019 | 140 X 215mm | 208 | £18.99 |
| Format | ISBN | Publication Date | Dimensions | Pages | Price |
The Langham & Dupré Mystery Series