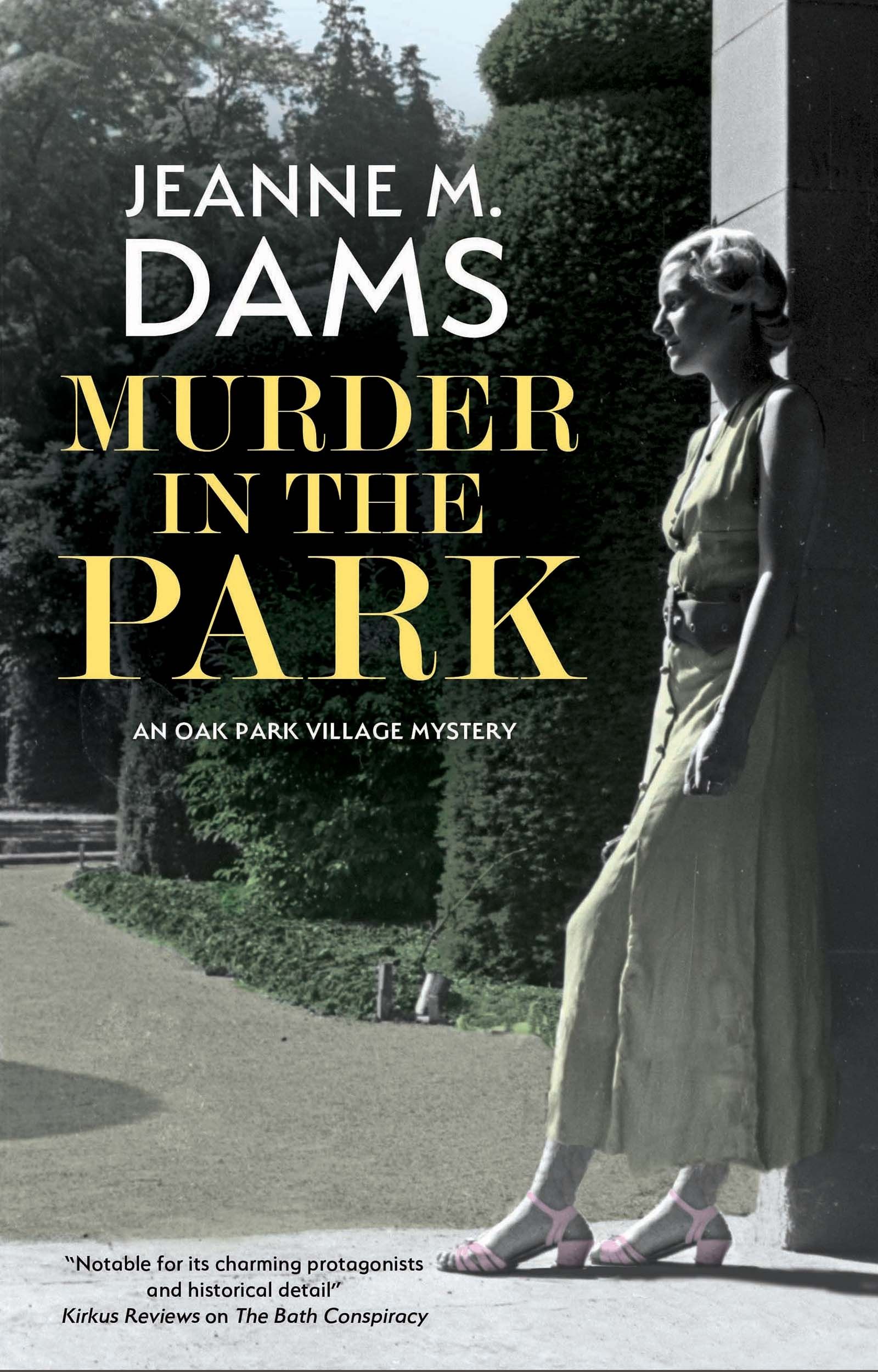 Murder in the Park
by Jeanne M. Dams
Introducing spirited female sleuth Elizabeth Fairchild in the first of the brilliant new Oak Park village mystery series, set in 1920s Illinois.
June, 1925. Having been widowed in the First World War, Elizabeth Fairchild lives a quiet life at the home of her wealthy parents in genteel Oak Park village, Illinois. Although she does her best to avoid emotional entanglements, determined never to be hurt again, Elizabeth forms a close friendship with gentle Mr Anthony, who owns the local antiques store.
But tragedy strikes when Mr Anthony is found stabbed to death in the alley behind his shop. Why would anyone murder a mild-mannered antiques dealer who simply loved beautiful things? A robbery gone wrong? A gangland execution? Or could it have something to do with the mysterious customer who bought a gold pocket watch from Mr Anthony on the day he died?
When one of her father's oldest friends is accused of the crime, Elizabeth determines to expose the real killer. But her investigations soon attract unwelcome attention. With gangsters moving into the neighbourhood from nearby Chicago, Oak Park is no longer the safe haven it once was. Could Elizabeth be seriously out of her depth?
Reviews
"A heroine with plenty of scope for changing her life, which plays out against a fascinating time period"
Kirkus Reviews
"A tenacious heroine [and] an involving plot that reveals the deep prejudices and divisions in 1920s society"
Booklist
"Dams really is a fine character builder ... Thoroughly engaging, with plenty of twists and a solid dark streak running through it"
Booklist on The Bath Conspiracy
"Notable for its charming protagonists and historical detail"
Kirkus Reviews on The Bath Conspiracy
"The author's tale-telling and dialogue ... draw readers in"
Booklist on Death Comes to Durham
"Tension runs high until the surprise ending"
Kirkus Reviews on Death in the Garden City
"Anglophiles and history buffs will enjoy ... Perfect for fans of Rhys Bowen and Alexander McCall Smith"
Booklist on A Dagger Before Me
Editions
Murder in the Park by Jeanne M. Dams is available in the following formats
| | | | | | |
| --- | --- | --- | --- | --- | --- |
| Hardback | 9780727850454 | 1st March 2022 | 147 X 225mm | 208 | $28.99 |
| Hardback | 9780727850454 | 30th December 2021 | 147 X 225mm | 208 | £20.99 |
| Ebook | 9781448307142 | 1st February 2022 | N/A | 224 | $14.99 |
| Ebook | 9781448307142 | 1st February 2022 | N/A | 224 | £12.99 |
| Hardback - Large Print | 9781448309108 | 27th September 2022 | 145 X 222mm | 320 | $36.95 |
| Hardback - Large Print | 9781448309108 | 28th July 2022 | 145 X 222mm | 320 | £22.99 |
| Paperback | 9781448307159 | 27th September 2022 | 139 X 215mm | 224 | $17.95 |
| Paperback | 9781448307159 | 28th July 2022 | 139 X 215mm | 224 | £12.99 |
| Format | ISBN | Publication Date | Dimensions | Pages | Price |
The Oak Park village mystery Series