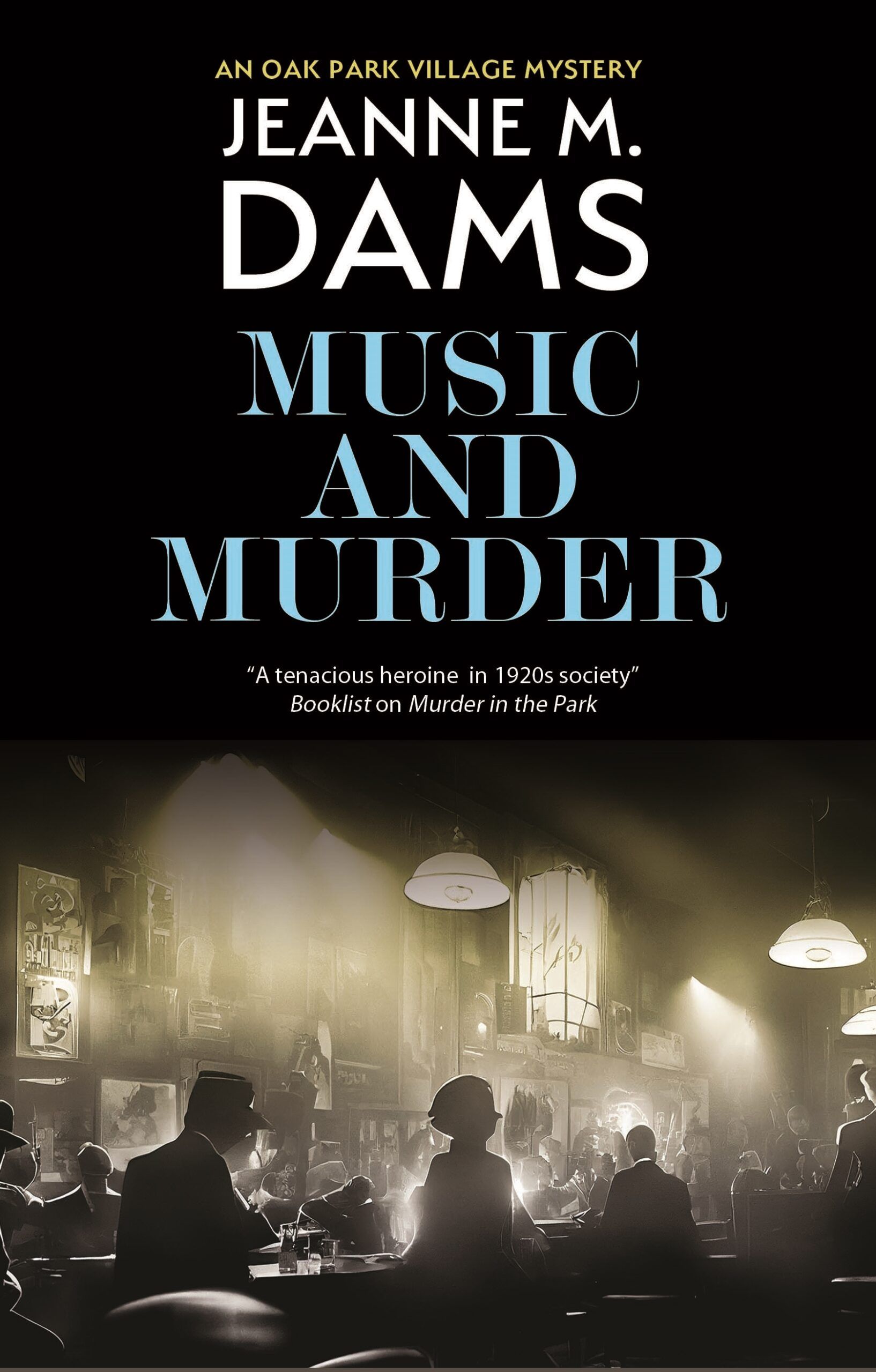 Music and Murder
by Jeanne M. Dams
Spirited female sleuth Elizabeth Fairchild is drawn into Chicago's growing jazz scene – and murder – in this compelling 1920s mystery.
July, 1926. When Elizabeth Fairchild's beau, Fred Wilkins, suggests going to Chicago's Sunset Club to see Louis Armstrong, the world's best trumpeter, in action, she faces a dilemma. The burgeoning jazz scene in the city is proving to be controversial, associated with gangsters and scandal. Even her dear friend Susannah refers to jazz as 'the devil's music'.
Intrigued, Elizabeth brushes her fears aside and visits the club with Fred, but an explosion causes panic – the Ku Klux Klan are intent on blowing up the club as part of a race war being waged in the city, and murder soon follows. Elizabeth has made herself a target, but she has a plan to save the club. The only problem is it involves jazz afficionado and the Sunset Club's owner, the country's most notorious criminal, Al Capone . . .
Reviews
"A heroine with plenty of scope for changing her life, which plays out against a fascinating time period"
Kirkus Reviews on Murder in the Park
"A tenacious heroine [and] an involving plot that reveals the deep prejudices and divisions in 1920s society"
Booklist on Murder in the Park
"Fans who want…[an] old-fashioned story will find Dams's latest appealing"
Library Journal on Murder in the Park
"Dams really is a fine character builder ... Thoroughly engaging, with plenty of twists and a solid dark streak running through it"
Booklist on The Bath Conspiracy
"Notable for its charming protagonists and historical detail"
Kirkus Reviews on The Bath Conspiracy
"The author's tale-telling and dialogue ... draw readers in"
Booklist on Death Comes to Durham
"Tension runs high until the surprise ending"
Kirkus Reviews on Death in the Garden City
"Anglophiles and history buffs will enjoy ... Perfect for fans of Rhys Bowen and Alexander McCall Smith"
Booklist on A Dagger Before Me
Editions
Music and Murder by Jeanne M. Dams is available in the following formats
| | | | | | |
| --- | --- | --- | --- | --- | --- |
| Hardback | 9781448311224 | 5th September 2023 | 145 X 225mm | 224 | $31.99 |
| Hardback | 9781448311224 | 5th September 2023 | 145 X 225mm | 224 | £21.99 |
| Ebook | 9781448311231 | 5th September 2023 | N/A | 224 | $24.99 |
| Ebook | 9781448311231 | 5th September 2023 | N/A | 224 | £20.99 |
| Paperback | 9781448312917 | 28th May 2024 | 138 X 216mm | 224 | $18.99 |
| Paperback | 9781448312917 | 28th March 2024 | 138 X 216mm | 224 | £13.99 |
| Format | ISBN | Publication Date | Dimensions | Pages | Price |
The Oak Park village mystery Series