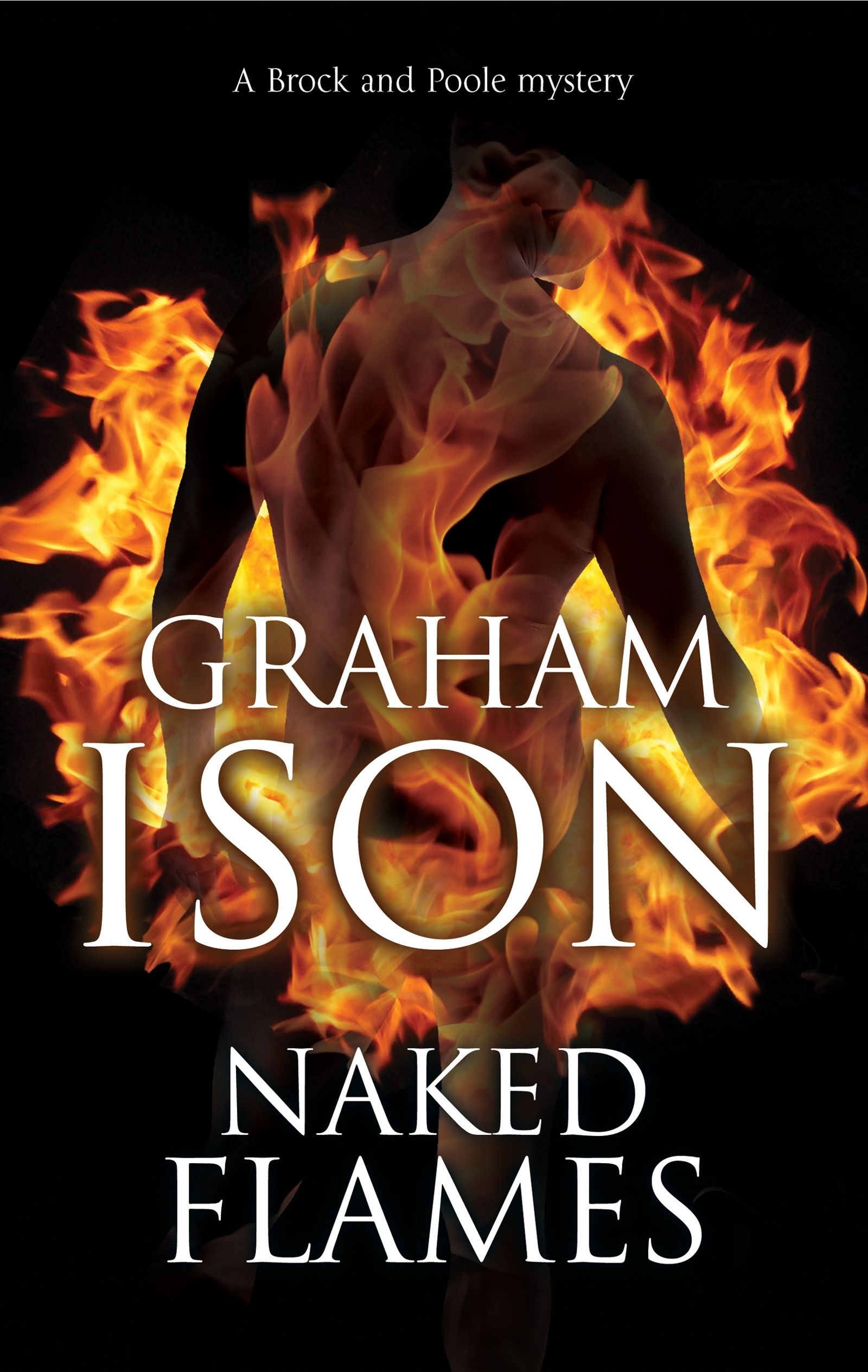 Naked Flames
by Graham Ison
A deadly fire at a nudist club plunges DCI Harry Brock and DS Dave Poole into an explosive mix of deception, betrayal and fraud.
DCI Harry Brock's leisurely Saturday afternoon is shattered when he receives the news that Robert Sharp, a charming, good-looking man in his thirties, has been found dead in a suspicious fire in his hut at the Pretext Club, a nudist club near Harrow.
Besides being a philandering husband, it seems Robert Sharp was a conman on the wanted list of three different constabularies, a chameleon who managed to escape the police's clutches and justice . . . until now. Plunged into a deadly mix of deception, betrayal and fraud, Harry and his colleague DS Dave Poole soon uncover a number of people with a grudge against Robert, but can they unmask his killer?
Reviews
"Cleverly plotted, with wry wit, a likable copper hero, and an ingenious plot, this one will keep even seasoned mystery fans off-balance"
Booklist
"Fans of sweetly old-fashioned police procedurals will be rewarded"
Publishers Weekly
"An eminently typical Ison procedural"
Kirkus Reviews
Editions
Naked Flames by Graham Ison is available in the following formats
| | | | | | |
| --- | --- | --- | --- | --- | --- |
| Hardback | 9780727889638 | 1st October 2019 | 145 X 223mm | 208 | $28.99 |
| Hardback | 9780727889638 | 28th June 2019 | 145 X 223mm | 208 | £20.99 |
| Hardback | 9780727889638 | 1st October 2019 | 145 X 223mm | 208 | $28.99 |
| Hardback | 9780727889638 | 28th June 2019 | 145 X 223mm | 208 | £20.99 |
| Ebook | 9781448302383 | 1st August 2019 | N/A | 208 | $10.99 |
| Ebook | 9781448302383 | 1st August 2019 | N/A | 208 | £8.99 |
| Ebook | 9781448302383 | 1st August 2019 | N/A | 208 | $10.99 |
| Ebook | 9781448302383 | 1st August 2019 | N/A | 208 | £8.99 |
| Hardback - Large Print | 9780727892607 | 24th November 2020 | 148 X 223mm | 272 | $36.95 |
| Hardback - Large Print | 9780727892607 | 30th September 2020 | 148 X 223mm | 272 | £22.99 |
| Hardback - Large Print | 9780727892607 | 24th November 2020 | 148 X 223mm | 272 | $36.95 |
| Hardback - Large Print | 9780727892607 | 30th September 2020 | 148 X 223mm | 272 | £22.99 |
| Paperback | 9781780296227 | 29th March 2021 | 140 X 217mm | 208 | $17.95 |
| Paperback | 9781780296227 | 29th January 2021 | 140 X 217mm | 208 | £12.99 |
| Paperback | 9781780296227 | 29th March 2021 | 140 X 217mm | 208 | $17.95 |
| Paperback | 9781780296227 | 29th January 2021 | 140 X 217mm | 208 | £12.99 |
| Format | ISBN | Publication Date | Dimensions | Pages | Price |
The Brock & Poole Mystery Series