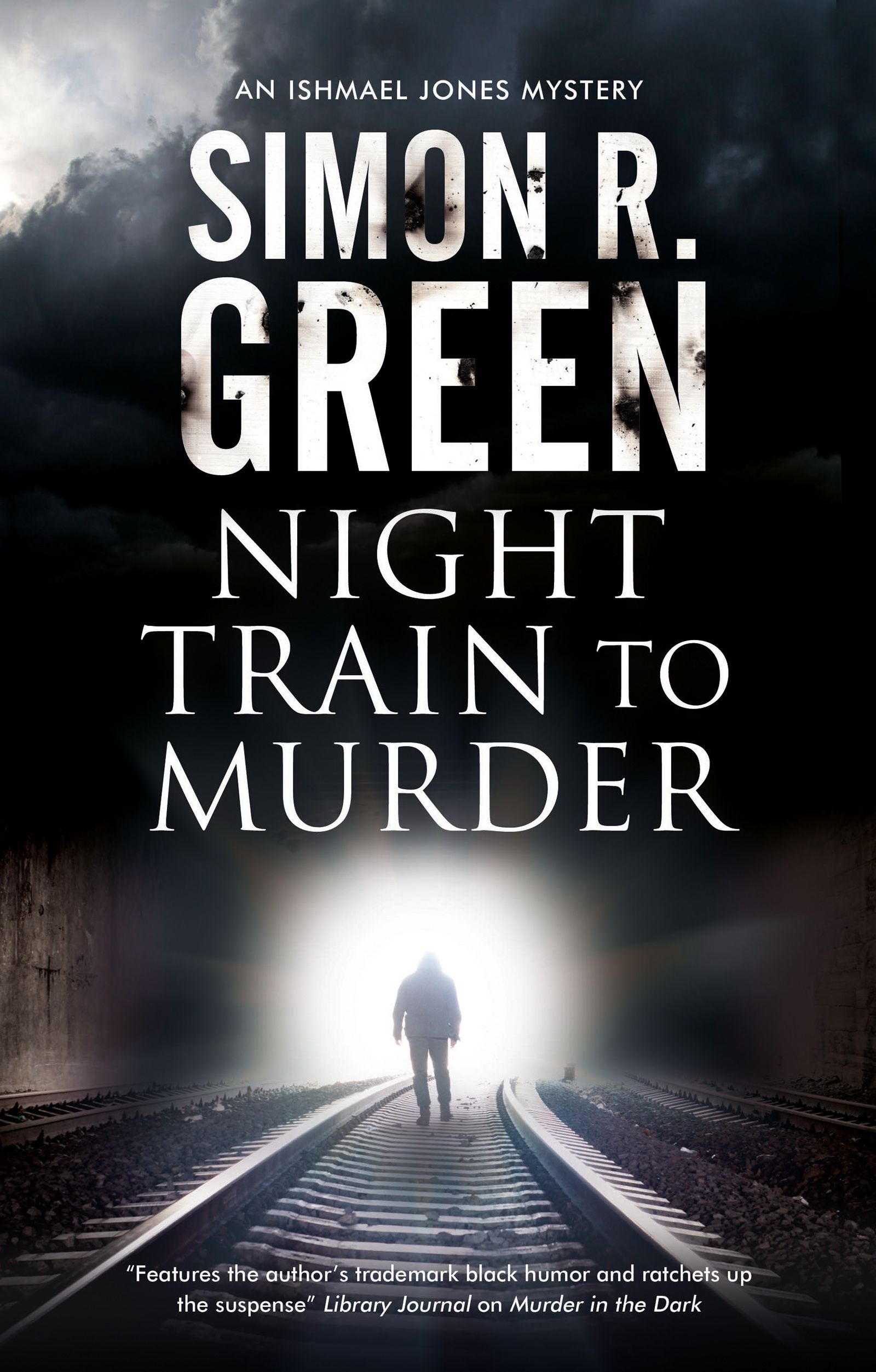 Night Train to Murder
by Simon R. Green
When Ishmael Jones and his partner Penny are asked to escort a VIP on the late-night train to Bath, it would appear to be a routine case. The Organisation has acquired intelligence that an attempt is to be made on Sir Dennis Gregson's life as he travels to Bath to take up his new position as Head of the British Psychic Weapons Division. Ishmael's mission is to ensure that Sir Dennis arrives safely.
How could anyone orchestrate a murder in a crowded railway carriage without being noticed and with no obvious means of escape? When a body is discovered in a locked toilet cubicle, Ishmael Jones has just 56 minutes to solve a seemingly impossible crime before the train reaches its destination.
Reviews
"Entertaining … SF/fantasy fans who haven't yet discovered the Jones novels are in for a real treat"
Booklist
"This entertaining romp is one of the series' better entries"
Publishers Weekly
"Fun, fast-paced, light fare that passes almost as quickly as that fatal train ride"
Kirkus Reviews
"Fans of the series will be delighted to reconnect with the quick-witted detective and to learn a little bit more about his early days on the planet"
Booklist on Till Sudden Death Do Us Part
"Features the author's trademark black humor and ratchets up the suspense with a compelling story line reminiscent of Agatha Christie's And Then There Were None"
Library Journal on Murder in the Dark
"Jones is a very interesting character, a man (?) of many layers … Readers who have not yet made Jones' acquaintance need to get with the program"
Booklist on Murder in the Dark
"Green does a masterly job of making the characters' fears palpable and maintaining suspense"
Publishers Weekly on Into the Thinnest of Air
"Lovers of high-quality fantasy and science fiction should make it a point to seek this guy out if they haven't already"
Booklist on Death Shall Come
Editions
Night Train to Murder by Simon R. Green is available in the following formats
| | | | | | |
| --- | --- | --- | --- | --- | --- |
| Hardback - Large Print | 9780727892843 | 30th October 2020 | 140 X 225mm | 240 | £22.99 |
| Hardback - Large Print | 9780727892843 | 27th October 2020 | 140 X 225mm | 240 | $36.95 |
| Hardback - Large Print | 9780727892843 | 30th October 2020 | 140 X 225mm | 240 | £22.99 |
| Paperback | 9781780296647 | 27th April 2021 | 140 X 215mm | 176 | $17.95 |
| Paperback | 9781780296647 | 26th February 2021 | 140 X 215mm | 176 | £12.99 |
| Paperback | 9781780296647 | 26th February 2021 | 140 X 215mm | 176 | £13.99 |
| Format | ISBN | Publication Date | Dimensions | Pages | Price |
The Ishmael Jones Mystery Series