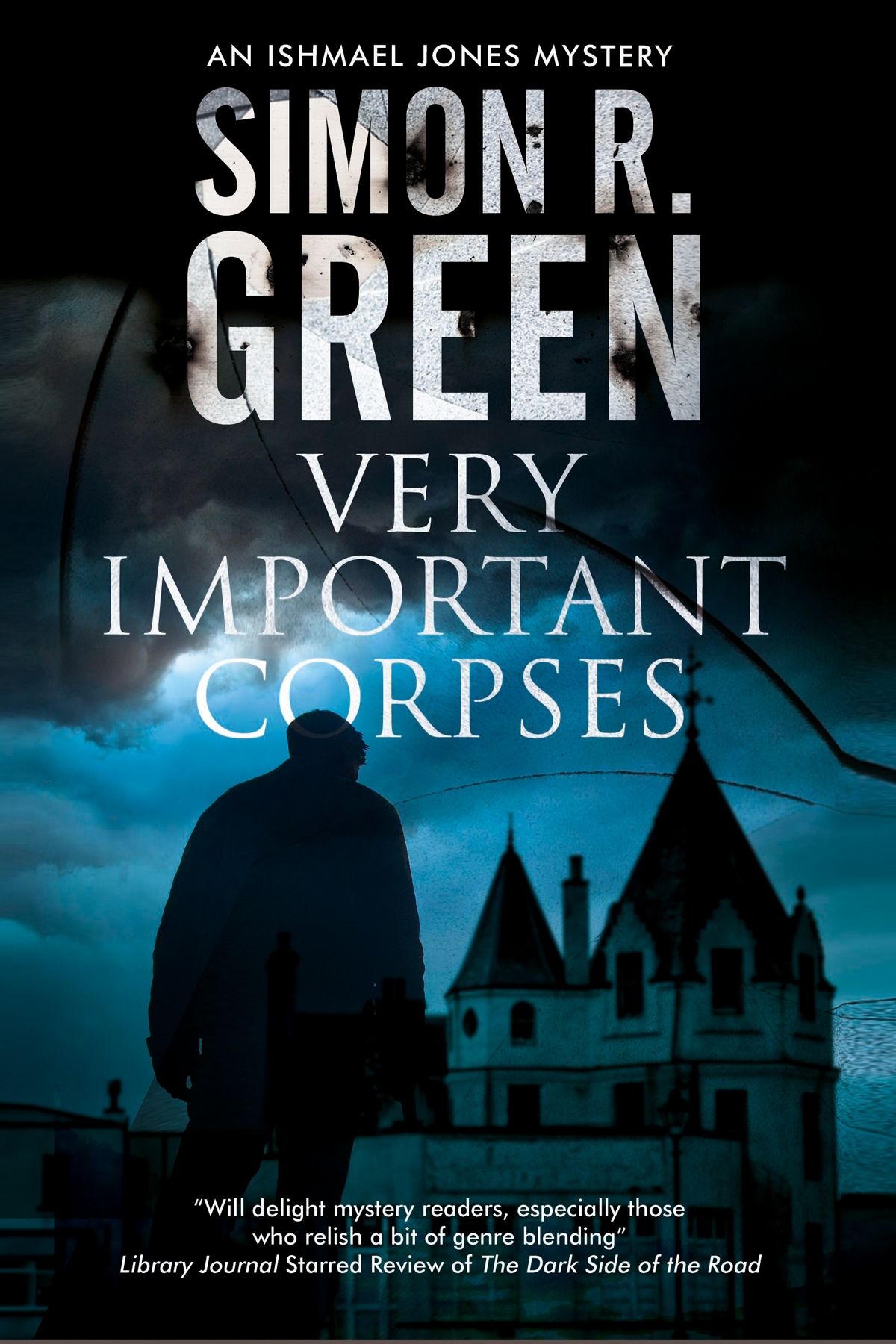 Very Important Corpses
by Simon R. Green
Ishmael Jones travels to the Scottish Highlands on a mysterious dual mission in this intriguing, genre-blending mystery.
The Organisation has despatched Ishmael and his partner Penny to Coronach House on the shores of Loch Ness where the secretive but highly influential Baphamet Group are holding their annual meeting. The Organisation believes an imposter has infiltrated the Group and they have instructed Ishmael to root him – or her – out. It's not Ishmael's only mission. The first agent sent by the Organisation has been found dead in her room, murdered in a horribly gruesome manner. Ishmael must also discover who killed his fellow agent, Jennifer Rifkin – and why.
Dismissive of rumours that the legendary 'Coronach Creature' is behind Jennifer's death, Ishmael sets out to expose the human killer in their midst. But he must act fast – before any more Very Important People are killed.
Reviews
"Give this one a few more installments to develop and it could well become Green's masterwork"
Booklist
Editions
Very Important Corpses by Simon R. Green is available in the following formats
Hardback

*

9780727886712
1st March 2017
146 X 225mm
208
$28.99
Hardback

*

9780727886712
30th November 2016
146 X 225mm
208
£20.99
Ebook

*

9781780108421
1st March 2017
N/A
208
$6.99
Ebook

*

9781780108421
1st March 2017
N/A
208
£4.99
Paperback
9781847517746
1st July 2018
150 X 225mm
208
$17.95
Paperback

*

9781847517746
30th April 2018
150 X 225mm
208
£13.99
Format
ISBN
Publication Date
Dimensions
Pages
Price
* Out of print
The Ishmael Jones Mystery Series