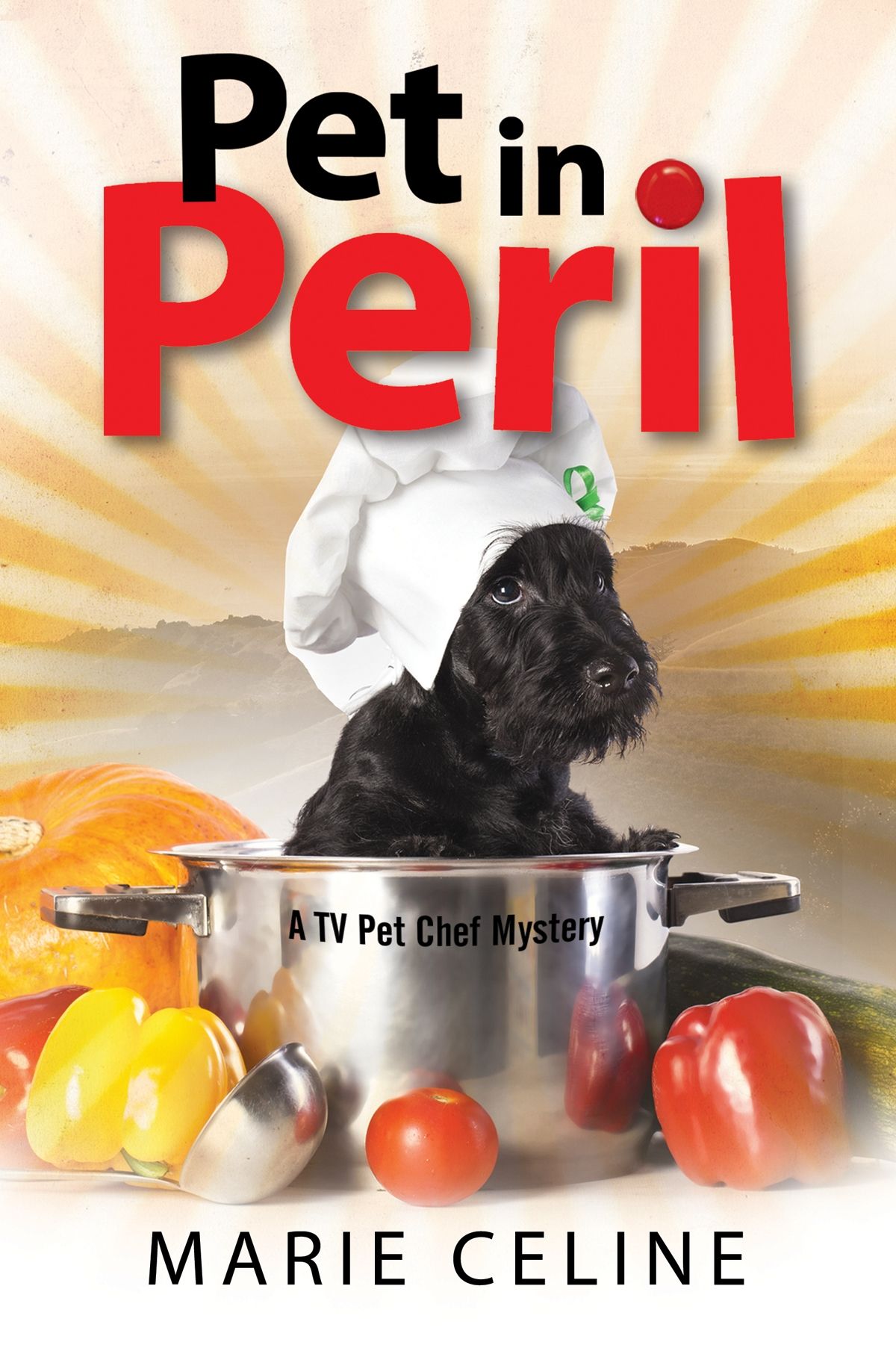 Pet in Peril
by J.R. Ripley
Gourmet pet chef Kitty Karlyle must once again draw on her sleuthing skills when her best friend is suspected of murder.
Kitty Karlyle is skeptical when a pet psychologist tells her that her cat and dog are suffering from depression and recommends a pet-centric vacation. Her producer, however, thinks it's a great idea, and seizes the opportunity to shoot the next episode of Kitty's TV cooking show, The Pampered Pet, on location at the luxurious Little Switzerland Resort and Spa for pets.
Soon after Kitty and her best friend Fran arrive, matters take an unexpected turn when a fellow guest is found strangled in his hotel room. When the police start digging, they discover that Fran's family lost their life savings in one of the victim's crooked money-making schemes – and Fran becomes the prime suspect. With her best friend under suspicion of murder, it's up to Kitty to get cooking and catch the real killer.
Editions
Pet in Peril by J.R. Ripley is available in the following formats
Hardback

*

9780727886477
31st August 2016
145 X 226mm
208
£20.99
Ebook
9781780108131
1st December 2016
N/A
208
$10.99
Ebook
9781780108131
1st December 2016
N/A
208
£8.99
Paperback
9781847517494
30th June 2017
138 X 215mm
208
£12.99
Paperback
9781847517494
30th June 2017
138 X 215mm
208
£13.99
Format
ISBN
Publication Date
Dimensions
Pages
Price
* Out of print
The Kitty Karlyle Mystery Series