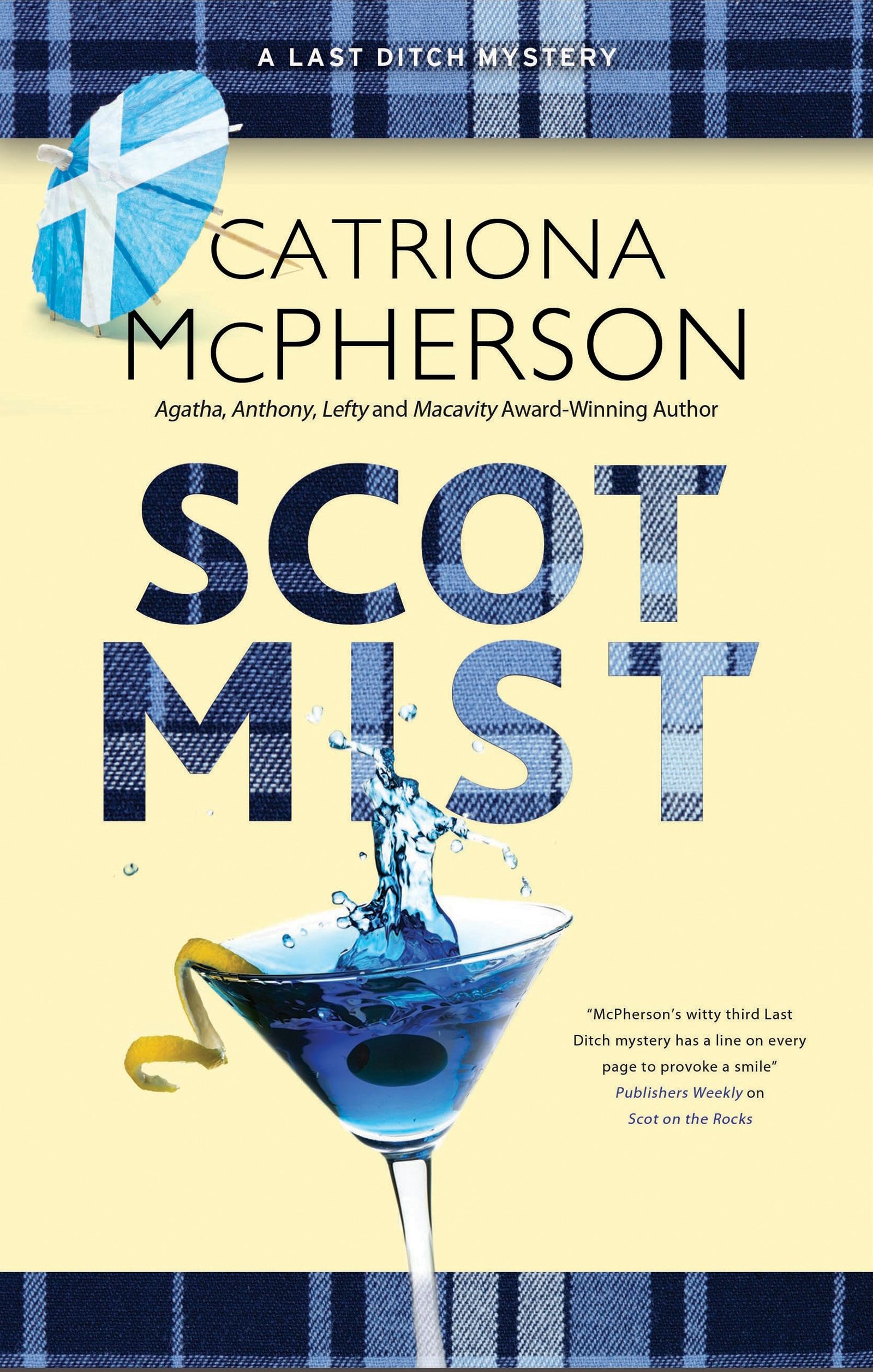 Scot Mist
by Catriona McPherson
Despite efforts to create a safe environment to see out the pandemic, the residents of the Last Ditch Motel face more dangers than they imagined possible in this hilarious yet claustrophobic mystery.
March 2020 and Operation Cocker is a go! The owners of the Last Ditch Motel, with a little help from their friend Lexy Campbell, are preparing to support one another through the oncoming lockdown, offering the motel's spare rooms to a select few from the local area in need of sanctuary.
While the newbies are settling in, an ambiguous banner appears demanding one of them return home. But who is it for? Lexy and her friends put a plan into action to ward off the perpetrator, but the very next night, a resident disappears and a message scrawled in human blood is found.
As California shuts down, the Last Ditchers make another gruesome discovery. They tried to create a haven but now it seems as if everyone's in danger. Is the motel under attack from someone on the outside? Scary as that is, the alternative is worse by far.
Reviews
"Clever turns of phrase and witty observations fuel this fast and funny novel"
Publishers Weekly
"Plenty of suspects and mordant humor against a background of pandemic paranoia"
Kirkus Reviews
"The banter among the various characters will draw Janet Evanonvich fans to this engaging, not-quite-a-locked-room mystery"
Booklist
"McPherson's witty third Last Ditch mystery has a line on every page to provoke a smile. Anyone who appreciates a good mystery told with nimble, sure-footed humor will have a ball"
Publishers Weekly on Scot on the Rocks
"Lexy's unfamiliarity with Americanisms and the geography of her adopted country add humor, and the story is enhanced by its large cast of eccentric characters with their close family-like relationships"
Booklist on Scot on the Rocks
"Hilarious … A compendium of unusual characters and odd circumstances guaranteed to make you laugh out loud"
Kirkus Reviews on Scot on the Rocks
"A hilarious romp that's dead serious when it comes to the tricky mystery and an unexpected denouement"
Kirkus Reviews on Scot and Soda
"A laugh-out-loud whodunit on a par with early Janet Evanovich"
Library Journal Starred Review of Scot Free
Editions
Scot Mist by Catriona McPherson is available in the following formats
| | | | | | |
| --- | --- | --- | --- | --- | --- |
| Hardback | 9780727890337 | 1st February 2022 | 146 X 223mm | 240 | $28.99 |
| Hardback | 9780727890337 | 25th November 2021 | 146 X 223mm | 240 | £20.99 |
| Ebook | 9781448307340 | 1st January 2022 | N/A | 240 | $14.99 |
| Ebook | 9781448307340 | 1st January 2022 | N/A | 240 | £12.99 |
| Hardback - Large Print | 9781448309498 | 28th February 2023 | 146 X 224mm | 336 | $36.95 |
| Hardback - Large Print | 9781448309498 | 29th December 2022 | 146 X 224mm | 336 | £22.99 |
| Paperback | 9781448307357 | 27th September 2022 | 140 X 216mm | 240 | $18.99 |
| Paperback | 9781448307357 | 28th July 2022 | 140 X 216mm | 240 | £12.99 |
| Format | ISBN | Publication Date | Dimensions | Pages | Price |
The Last Ditch mystery Series