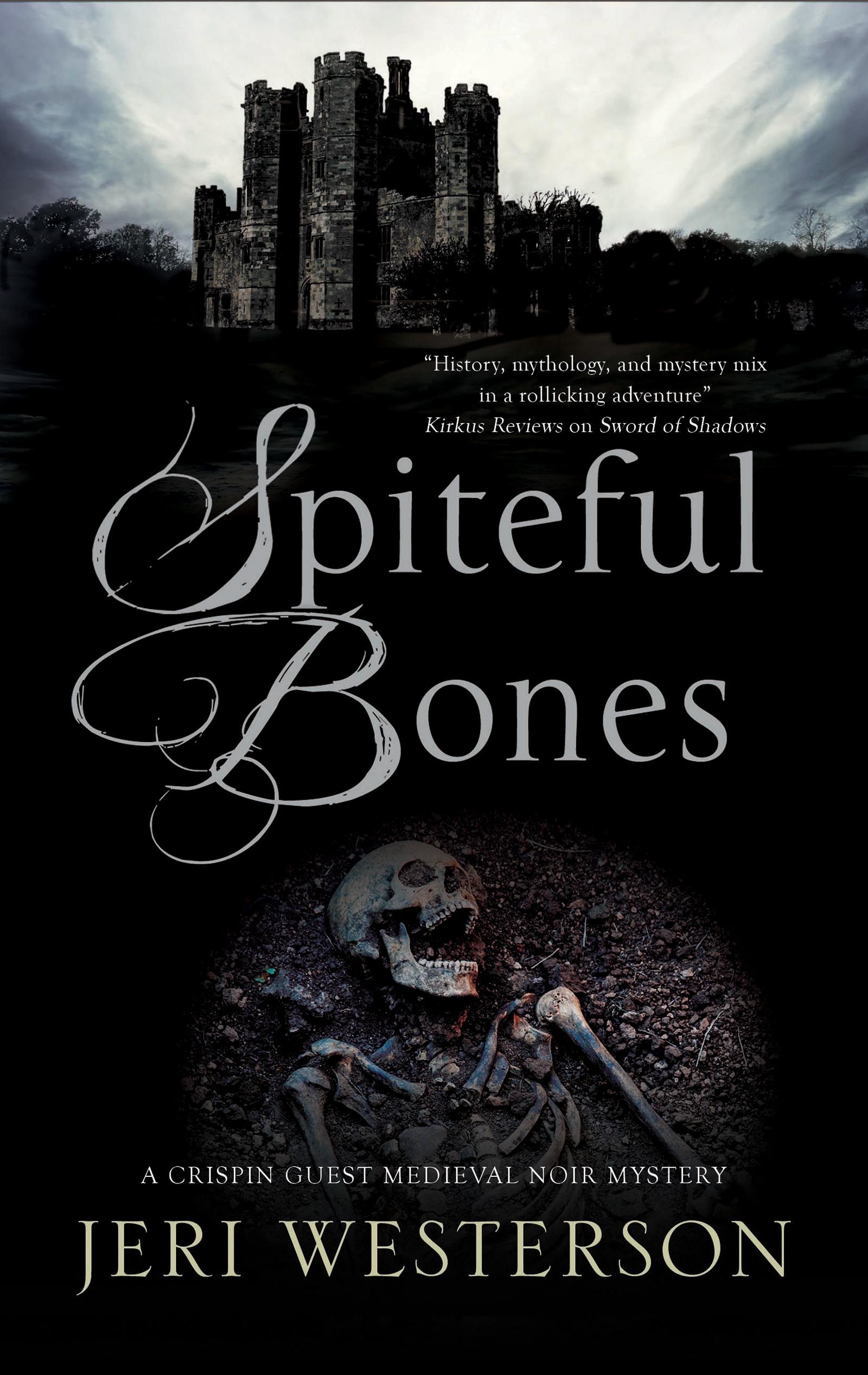 Spiteful Bones
by Jeri Westerson
The restoration of a crumbling manor house leaves Crispin Guest grappling with a troubling discovery in this entertaining medieval noir mystery.
Restoring his recently inherited family home is a daunting enough task for young lawyer Nigellus Cobmartin without the addition of any unwelcome discoveries. But when workmen turning the crumbling manor house into a grand home for Nigellus and his companion, John Rykener, uncover a skeleton bound, tied and hidden in the wall – and holding the precious relic that went missing from his father's estate nearly twenty years ago – Nigellus immediately calls on London tracker Crispin Guest for help.
Whose bones are they, and why was the valuable relic buried with the thief? Crispin and Jack are drawn into a mystery of dark secrets, family scandal and old grudges as they attempt to find the truth behind a load of old bones.
Reviews
"Westerson's acclaimed series mixes historical detail with a deep dive into the character of a flawed but honorable hero"
Kirkus Reviews
"This latest in the always enjoyable, crisply written series delivers an agreeable mix of adventure and atmosphere"
Booklist on Sword of Shadows
"History, mythology, and mystery mix in a rollicking adventure that offers a fresh perspective on the famous Arthurian legend"
Kirkus Reviews on Sword of Shadows
"Lively . . . Brisk prose and well-drawn characters propel this nimble excursion into religious thriller territory"
Publishers Weekly on Traitor's Codex
"Grim, gritty, and utterly enthralling, Westerson's gripping narrative pulls the reader deep into the dark underbelly of the Middle Ages"
Booklist on Traitor's Codex
"Well plotted and comes with a deeply satisfying resolution. Another winner"
Booklist on The Deepest Grave
Editions
Spiteful Bones by Jeri Westerson is available in the following formats
| | | | | | |
| --- | --- | --- | --- | --- | --- |
| Hardback | 9780727889997 | 2nd February 2021 | 150 X 220mm | 192 | $28.99 |
| Hardback | 9780727889997 | 30th November 2020 | 150 X 220mm | 192 | £20.99 |
| Ebook | 9781448304592 | 1st September 2020 | N/A | 224 | $10.99 |
| Ebook | 9781448304592 | 1st September 2020 | N/A | 224 | £12.99 |
| Paperback | 9781780297378 | 26th October 2021 | 140 X 215mm | 192 | $17.95 |
| Paperback | 9781780297378 | 26th August 2021 | 140 X 215mm | 192 | £18.99 |
| Format | ISBN | Publication Date | Dimensions | Pages | Price |
The Crispin Guest Mystery Series