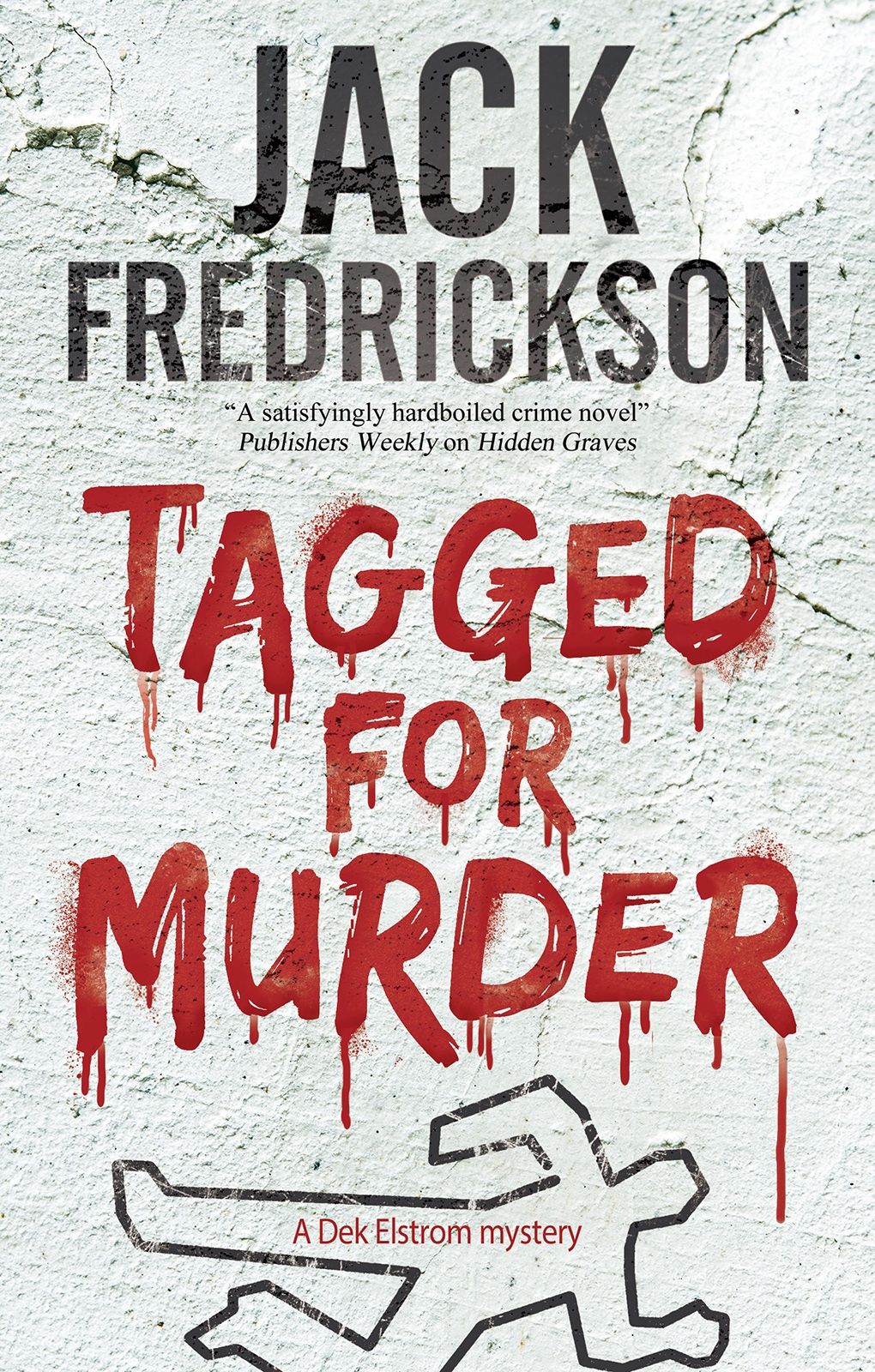 Tagged for Murder
by Jack Fredrickson
When the man who's hired Dek Elstrom disappears, the private investigator's search for his missing client unearths some shocking findings.
The dead man is found spread-eagled on the top of a box car on an abandoned rail siding. He's dressed in a $2000 suit, yet half his teeth are rotten and his skin is bad. Who was he … and how did he end up there?
When he's offered an exorbitant fee to photograph the scene, PI Dek Elstrom doesn't ask many questions. But his photos reveal something surprising: there's a witness to the murder, a tagger who's returned to the scene to paint what he saw. His work quickly disappears. What is it that the mysterious graffiti artist wants the world to know?
Then a second body shows up – and the case takes a shocking new twist …
Reviews
"This entry is sure to garner new fans for this delightfully eccentric detective series."
Publishers Weekly
"There's a good story here, and perhaps readers as easy going as Dek won't mind the laid-back pace"
Booklist
Editions
Tagged for Murder by Jack Fredrickson is available in the following formats
| | | | | | |
| --- | --- | --- | --- | --- | --- |
| Ebook | 9781780109497 | 1st May 2018 | N/A | 256 | $10.99 |
| Ebook | 9781780109497 | 1st May 2018 | N/A | 256 | £8.99 |
| Hardback - Large Print | 9780727829092 | 30th November 2018 | 140 X 222mm | 336 | $36.95 |
| Hardback - Large Print | 9780727829092 | 30th September 2018 | 140 X 222mm | 336 | £22.99 |
| Hardback - Large Print | 9780727829092 | 30th November 2018 | 140 X 222mm | 336 | $36.95 |
| Hardback - Large Print | 9780727829092 | 30th September 2018 | 140 X 222mm | 336 | £22.99 |
| Paperback | 9781847518873 | 1st March 2019 | 139 X 216mm | 224 | $17.95 |
| Paperback | 9781847518873 | 28th December 2018 | 139 X 216mm | 224 | £12.99 |
| Paperback | 9781847518873 | 1st March 2019 | 139 X 216mm | 224 | $17.95 |
| Paperback | 9781847518873 | 28th December 2018 | 139 X 216mm | 224 | £12.99 |
| Format | ISBN | Publication Date | Dimensions | Pages | Price |
The Dek Elstrom Mystery Series