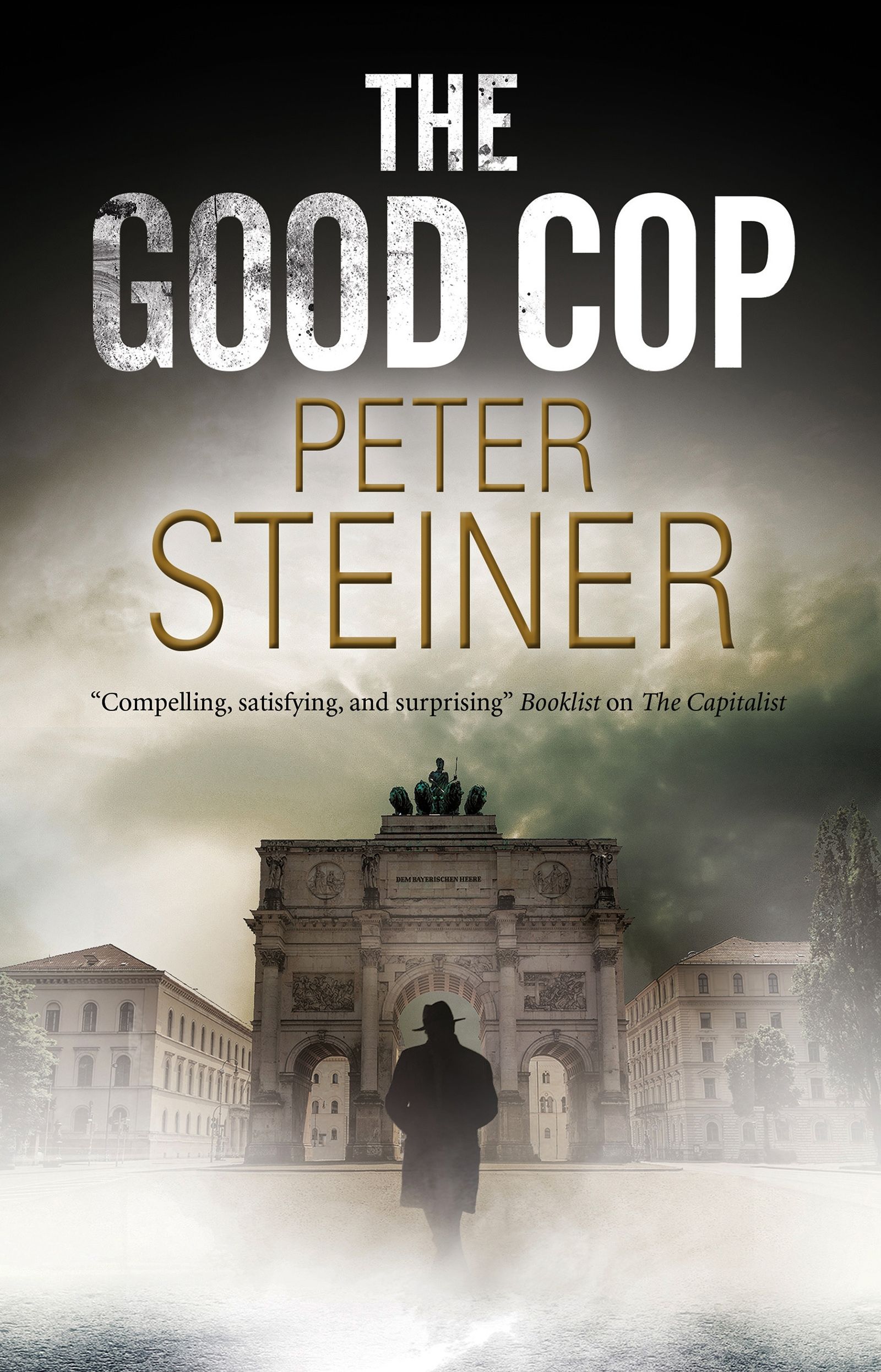 The Good Cop
by Peter Steiner
In a world of growing nationalism, a quiet few are determined to resist. This gripping historical mystery explores the darkest days of the early 20th century.
Munich, 1920. Detective Willi Geismeier has a problem: how do you uphold the law when the law goes bad? The First World War has been lost and Germany is in turmoil. The new government in Berlin is weak. The police and courts are corrupt. Fascists and Communists are fighting in the streets. People want a savior, someone who can make Germany great again. To many, Adolf Hitler seems perfect for the job.
When the offices of a Munich newspaper are bombed, Willi Geismeier investigates, but as it gets political, he is taken off the case. Willi continues to ask questions, but when his pursuit of the truth itself becomes a crime, his career – and his life – are in grave danger.
Reviews
"A disturbing, menacing novel … Strongly recommended for all readers interested in this era or in a free press. Fans of Rebecca Cantrell's "Hannah Vogel" series will recognize the bleak atmosphere"
Library Journal Starred Review, September PICK OF THE MONTH
"Steiner nicely dramatizes the politics of early Weimar Germany. Readers will welcome Geismeier's further adventures"
Publishers Weekly
"Impressive … A precisely written, carefully plotted novel, all the more dramatic for its understated tone"
Booklist
"Steiner writes with crisp prose, using just a few crucial sentences to set a scene and unfurl the action. ... He does an excellent job of developing our empathy for each of the principal characters "
Historical Novel Society
Editions
The Good Cop by Peter Steiner is available in the following formats
| | | | | | |
| --- | --- | --- | --- | --- | --- |
| Hardback | 9780727889430 | 1st September 2019 | 146 X 223mm | 192 | $28.99 |
| Hardback | 9780727889430 | 31st May 2019 | 146 X 223mm | 192 | £20.99 |
| Ebook | 9781448302321 | 1st July 2019 | N/A | 192 | $10.99 |
| Ebook | 9781448302321 | 1st July 2019 | N/A | 192 | £7.99 |
| Hardback - Large Print | 9780727892690 | 24th November 2020 | 145 X 225mm | 288 | $36.95 |
| Hardback - Large Print | 9780727892690 | 30th September 2020 | 145 X 225mm | 288 | £22.99 |
| Paperback | 9781780296159 | 2nd June 2020 | 140 X 220mm | 192 | $17.95 |
| Paperback | 9781780296159 | 28th February 2020 | 140 X 220mm | 192 | £13.99 |
| Format | ISBN | Publication Date | Dimensions | Pages | Price |
The Willi Geismeier thriller Series