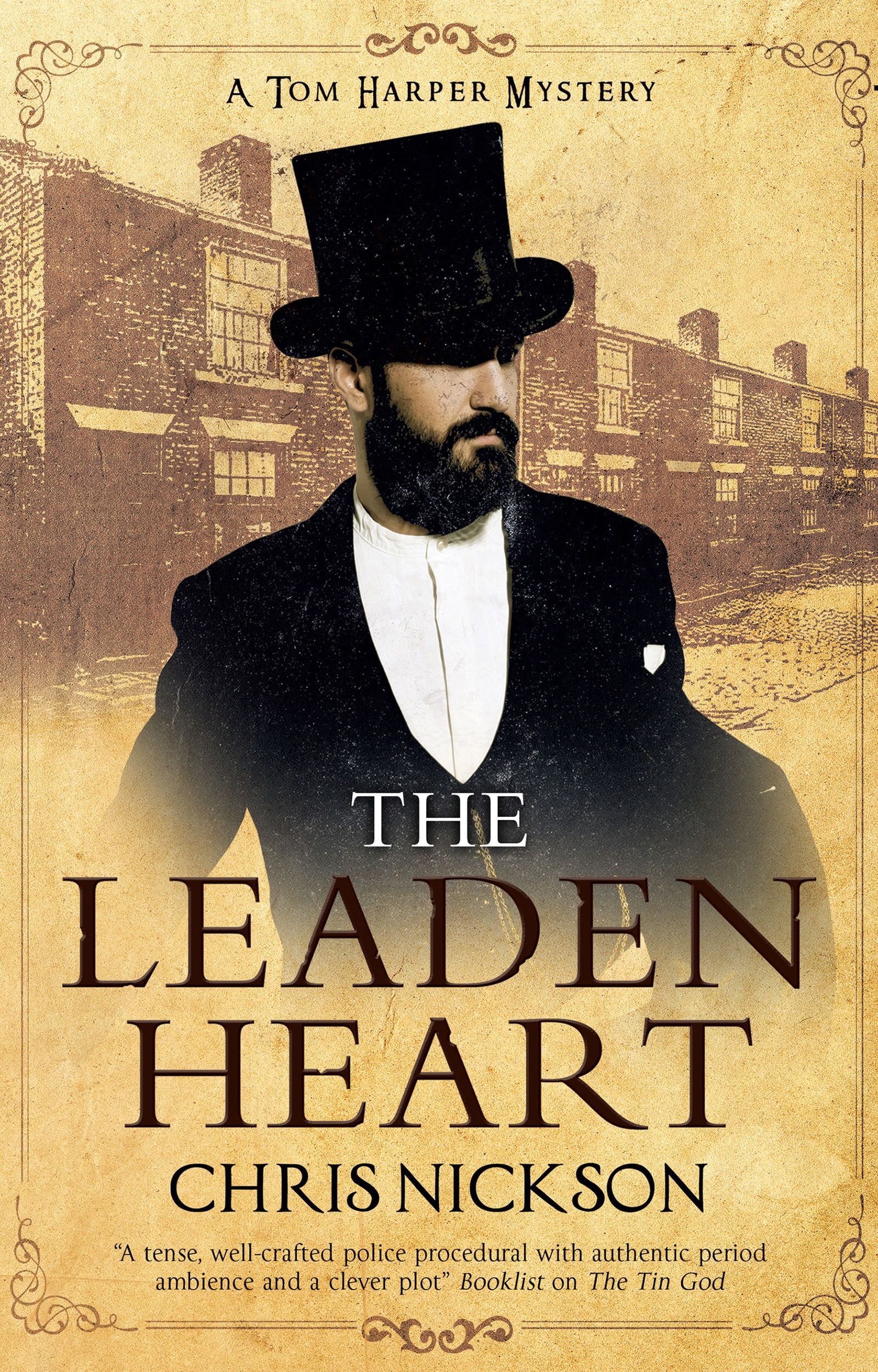 The Leaden Heart
by Chris Nickson
"Thoughtful characterizations and a plausible, heartrending plot add up to a winner. Nickson stands in the front rank of historical mystery authors" – Publishers Weekly Starred Review
"Nickson's latest and perhaps finest is a breathless race for the truth from start to finish" – Kirkus Reviews Starred Review

When an old friend asks Superintendent Tom Harper for help, he finds himself drawn into a deadly web of intimidation, corruption and misery on the streets of Leeds.
Leeds, England. July, 1899. The hot summer has been fairly quiet for Detective Superintendent Tom Harper and his squad, until a daring burglary occurs at an expensive Leeds address. Then his friend and former colleague, Inspector Billy Reed, asks for his help. Billy's brother, Charlie, a shopkeeper, has committed suicide. Going through Charlie's papers, Billy discovers crippling rent rises demanded by his new landlord. Could these have driven him to his death?
As Harper investigates, he uncovers a web of intimidation and corruption that leads back to the mysterious North Leeds Company. Who is pulling the strings behind the scenes and bringing a new kind of misery and violence to the people of Leeds? Harper is determined to unmask the culprits, but how much blood will be shed as he tries?
Reviews
"Nickson's latest and perhaps finest is a breathless race for the truth from start to finish"
Kirkus Reviews Starred Review
"Thoughtful characterizations and a plausible, heartrending plot add up to a winner. Nickson stands in the front rank of historical mystery authors"
Publishers Weekly Starred Review
Editions
The Leaden Heart by Chris Nickson is available in the following formats
| | | | | | |
| --- | --- | --- | --- | --- | --- |
| Hardback | 9780727888792 | 1st July 2019 | 145 X 221mm | 224 | $28.99 |
| Hardback | 9780727888792 | 29th March 2019 | 145 X 221mm | 224 | £20.99 |
| Ebook | 9781448302161 | 1st May 2019 | N/A | 224 | $10.99 |
| Ebook | 9781448302161 | 1st May 2019 | N/A | 224 | £7.99 |
| Hardback - Large Print | 9780727892362 | 31st March 2020 | 145 X 222mm | 336 | $36.95 |
| Hardback - Large Print | 9780727892362 | 31st January 2020 | 145 X 222mm | 336 | £22.99 |
| Paperback | 9781780295978 | 25th May 2021 | 140 X 218mm | 224 | $17.95 |
| Paperback | 9781780295978 | 31st March 2021 | 140 X 218mm | 224 | £13.99 |
| Format | ISBN | Publication Date | Dimensions | Pages | Price |
The Tom Harper Mystery Series