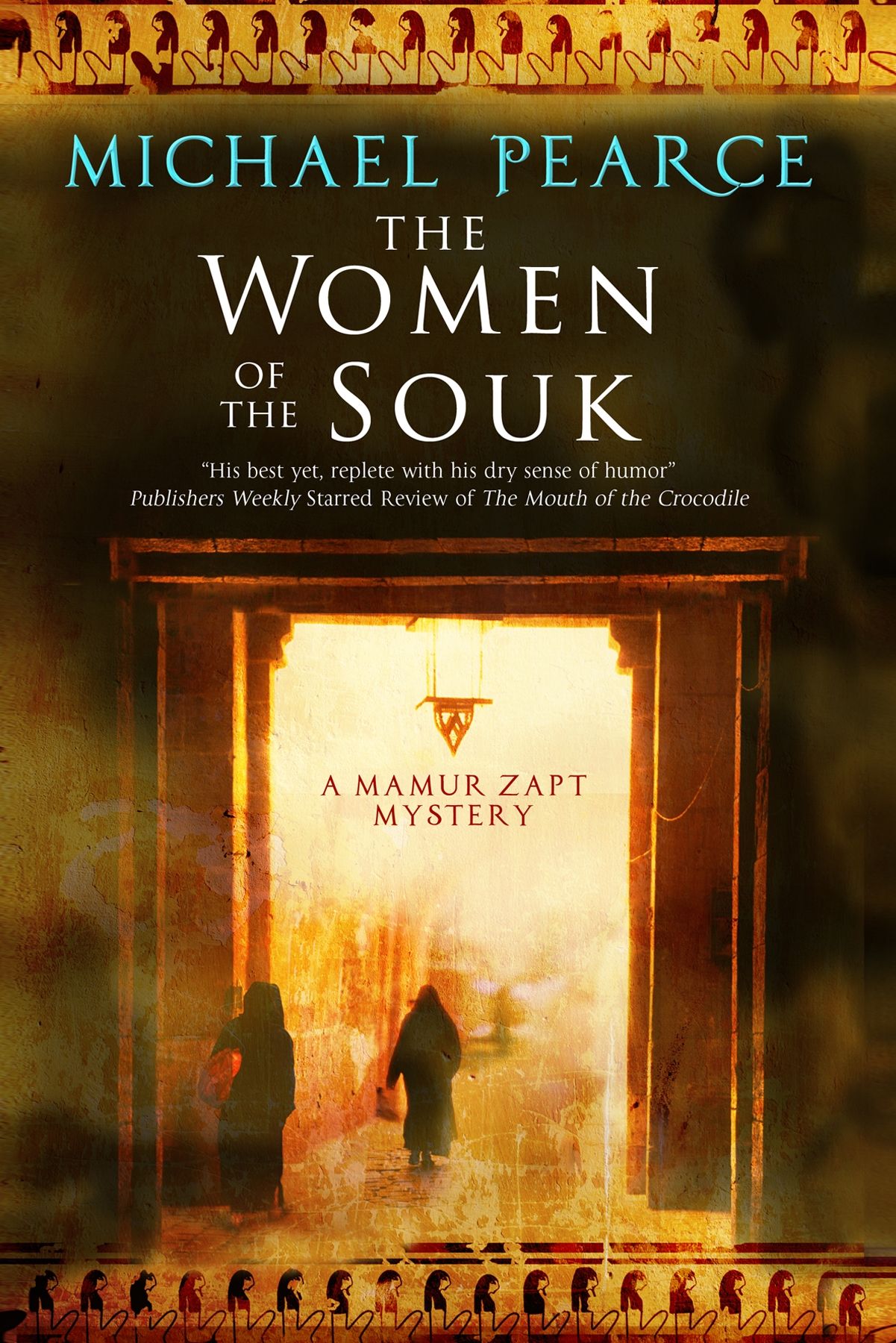 The Women of the Souk
by Michael Pearce
The kidnapping of an innocent schoolgirl throws a glaring light on the tensions and injustices of pre-War Egyptian society in this absorbing historical mystery.
Cairo, Egypt, 1913. When schoolgirl Marie Kewfik is kidnapped, snatched away as she strolled through the bustling bazaars of the Souk, the Khedive insists that the Mamur Zapt, Head of the Secret Police, takes charge of the negotiations for her safe return. The Kewfiks are one of the wealthiest and most powerful families in Egypt but, as the Mamur Zapt discovers, not everyone thinks it's worth the trouble to secure the release of a mere girl. He also learns that there is more to Marie's kidnapping than meets the eye – and the subsequent fallout will shine a glaring light on the dangerous tensions running through Egyptian society.
Reviews
"Pearce's engrossing story successfully juxtaposes the volatile atmosphere of early twentieth-century Cairo against a tale full of culture, history, charm, humor, and romance. A fine addition to this excellent series"
Booklist Starred Review
"Pearce's 19th Mamur Zapt mystery exemplifies the main strengths of this long-running series?dry humor coupled with a subtle depiction of the tensions created by the British presence"
Publishers Weekly
"Fans of this long-running series, however, will find all the accustomed gravely loopy charm"
Kirkus Reviews
Editions
The Women of the Souk by Michael Pearce is available in the following formats
| | | | | | |
| --- | --- | --- | --- | --- | --- |
| Ebook | 9781780107806 | 1st August 2016 | N/A | 176 | $10.99 |
| Ebook | 9781780107806 | 1st August 2016 | N/A | 176 | £8.99 |
| Ebook | 9781780107806 | 1st August 2016 | N/A | 176 | $10.99 |
| Ebook | 9781780107806 | 1st August 2016 | N/A | 176 | £8.99 |
| Paperback | 9781847517197 | 31st March 2017 | 140 X 214mm | 176 | £12.99 |
| Paperback | 9781847517197 | 31st March 2017 | 140 X 214mm | 176 | £12.99 |
| Paperback | 9781847517197 | 31st March 2017 | 140 X 214mm | 176 | £12.99 |
| Format | ISBN | Publication Date | Dimensions | Pages | Price |
The Mamur Zapt Mystery Series