From Cozy to Bone-Chilling: 8 Brand-New Mysteries, Thrillers and Spine-Chillers
by Severn House on 3 October 2023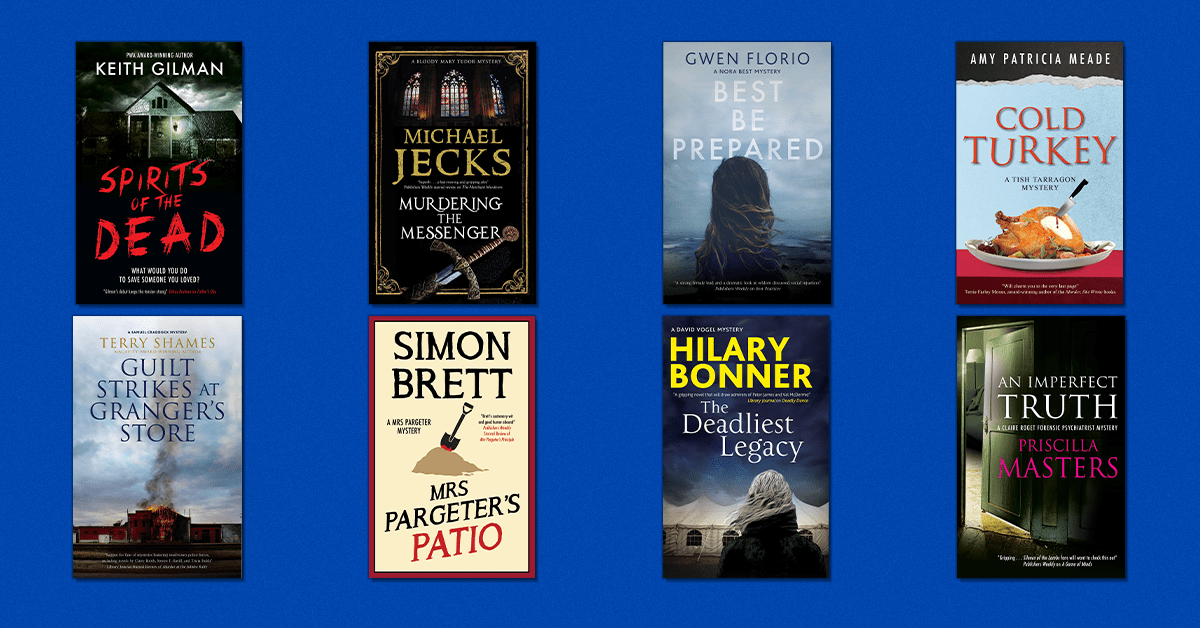 It's one of our favourite months of the year – spooky season is upon us! It's that special time of year where we celebrate the macabre, the scary, the mysterious, and the chilling.
We've got 8 new books hitting shelves today that'll send a shiver down your spine – including dark deals with evil forces, deadly small-town secrets, murder at a book festival, mystery in the Pacific Northwest, Tudor treachery, and destructive lies.
But don't worry if dark and moody isn't your thing – we've also got some delightful cozies on offer from Simon Brett and Amy Patricia Meade.
All of these are available now! Find 'em online or request from your local bookstore or library.