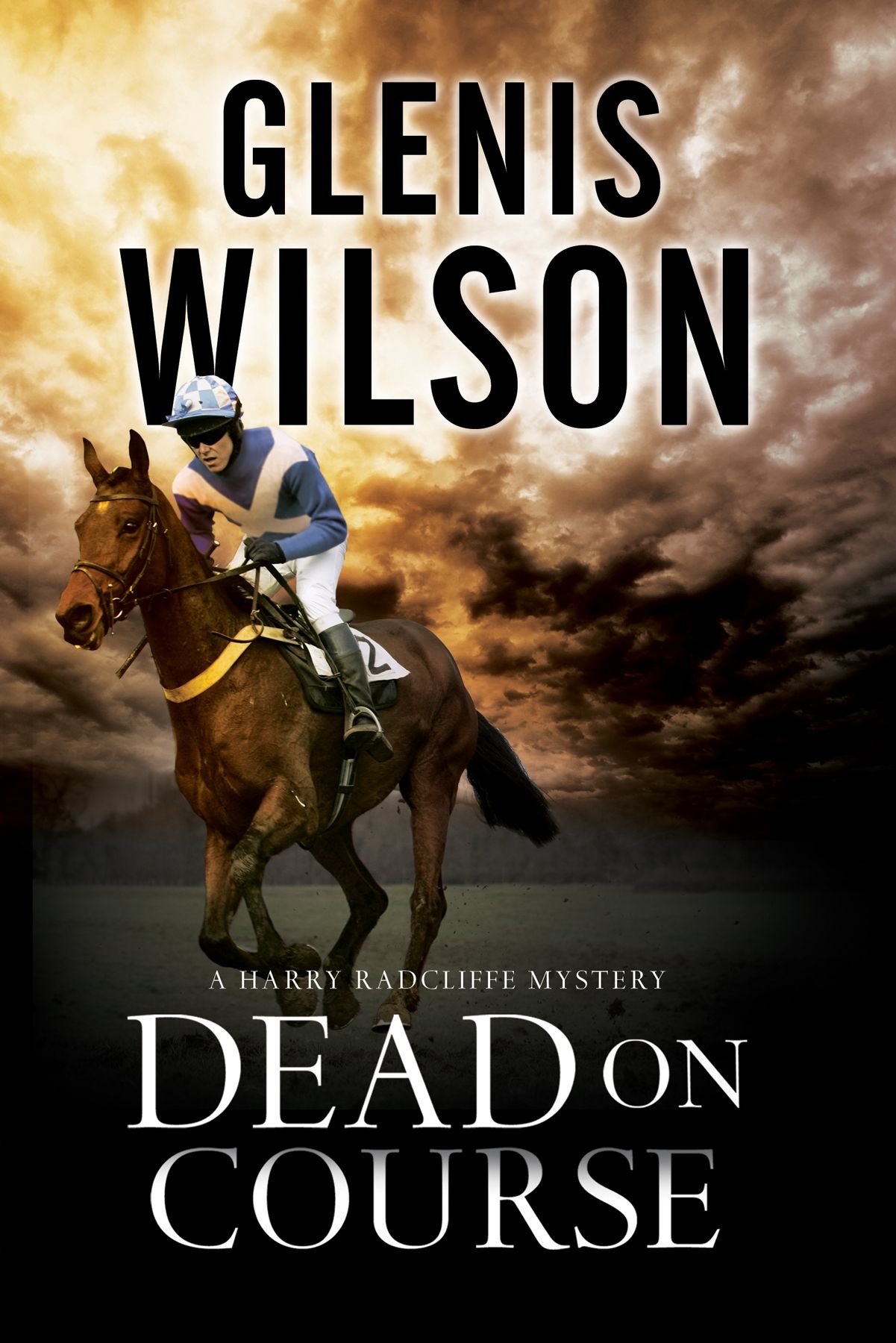 Dead on Course
by Glenis Wilson
A fast-paced mystery set in the cut-throat world of horse-racing: second in the thrilling Harry Radcliffe series.
Back in the saddle and race riding again after weeks recuperating from a serious accident, champion jockey Harry Radcliffe reckons his life is back on course. That's before local gangster Jake Smith, newly released from gaol, makes contact. Knowing of Harry's success in finding out who killed his brother, Jake now wants him to discover who murdered his sister, Jo-Jo. Refusing to accept the official verdict of accidental death, Jake is prepared to use whatever violence necessary to uncover the truth. He's determined that somebody pays the price for his sister's death – and if Harry doesn't find out who's responsible, it'll be him.
Once again forced to turn detective, Harry is about to enter a world of greed, corruption and treachery in order to unmask a ruthless killer.
Reviews
"With a compelling story, plenty of action, taut suspense, a no-nonsense sporty hero, and realistic descriptions of a jockey's world, this one follows perfectly in the Dick Francis tradition"
Booklist
Editions
Dead on Course by Glenis Wilson is available in the following formats
| | | | | | |
| --- | --- | --- | --- | --- | --- |
| Hardback | 9780727885449 | 31st August 2015 | 141 X 222mm | 208 | £19.99 |
| Hardback | 9780727885449 | 31st August 2015 | 141 X 222mm | 208 | £19.99 |
| Hardback | 9780727885449 | 31st August 2015 | 141 X 222mm | 208 | £19.99 |
| Ebook | 9781780107035 | 1st December 2015 | N/A | 208 | $6.99 |
| Ebook | 9781780107035 | 1st December 2015 | N/A | 208 | £4.99 |
| Paperback | 9781847516466 | 30th June 2016 | 140 X 215mm | 208 | £12.99 |
| Paperback | 9781847516466 | 30th June 2016 | 140 X 215mm | 208 | £12.99 |
| Format | ISBN | Publication Date | Dimensions | Pages | Price |
The Harry Radcliffe mystery Series