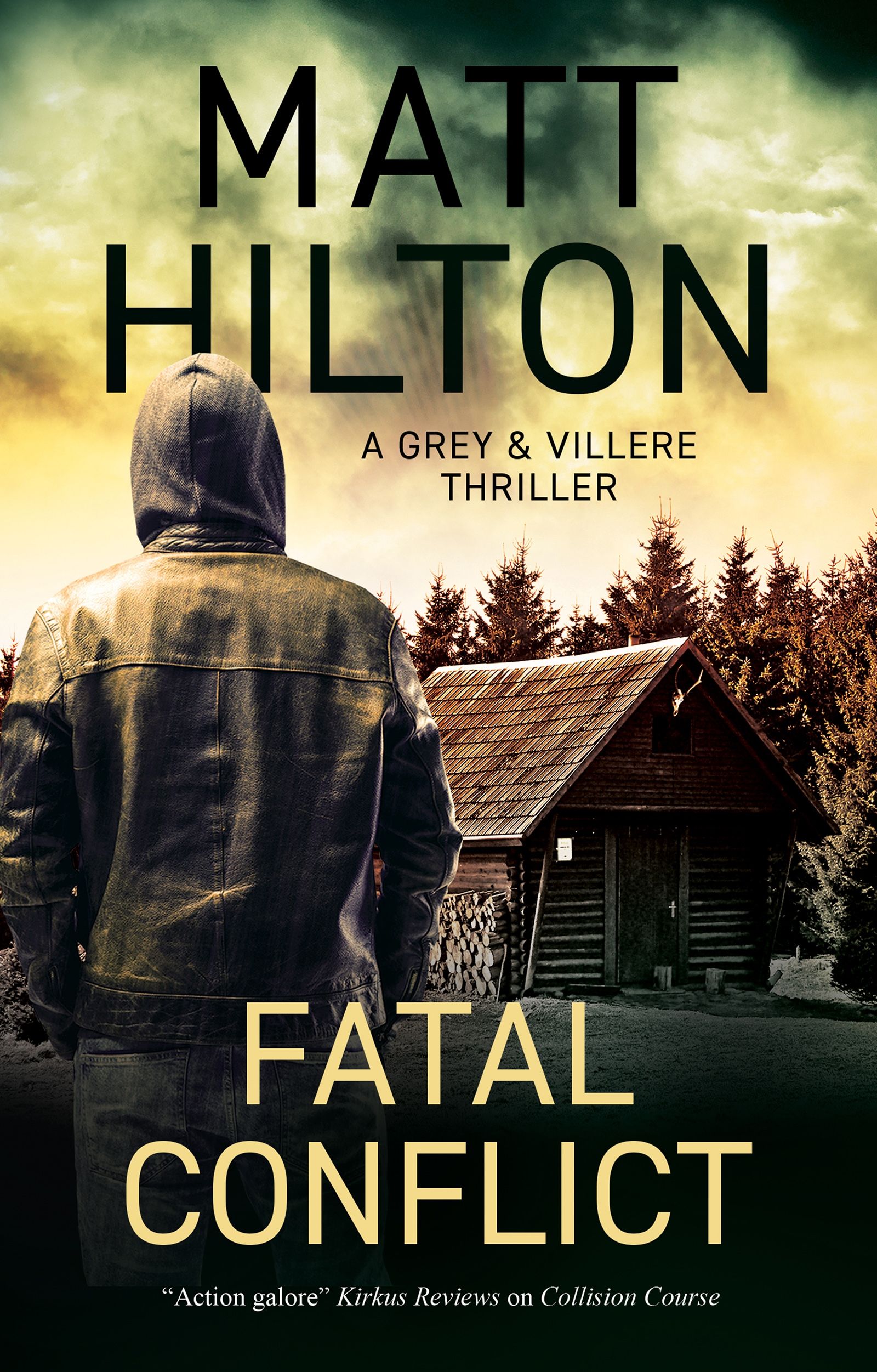 Fatal Conflict
by Matt Hilton
Non-stop action is abound in this thriller set in Maine that will appeal to fans of CLIVE CUSSLER and CHRIS RYAN.
Where's Tony Vaughan? That's the question the Brogans are asking. And they don't ask nicely, as Private Investigator Tess Grey finds out. Angered by the Brogans' treatment of his fiancée, Nicolas 'Po' Villere is ready to enact retribution. As is Tess, who is itching for a new case and is troubled by Tony's apparent fate.
Tess and Po track Tony down and discover he's aided Leah Brogan – the heavily pregnant and oppressed daughter of one of the Brogans – in escaping the family. To make matters worse, the pair also stole money from someone they shouldn't have . . . someone who won't take such an insult lying down.
Leah dreams of freedom for her unborn child, but those chasing them will go to extreme lengths to deny her it. Tess is determined to fight for Leah and the child, but at what cost to her and Po's future?
Reviews
"Just right for the Hammett and Chandler crowd"
Booklist
Kirkus Reviews on Collision Course
"Hard-boiled but soft-hearted. Readers will hope Tess and Po will be back soon"
Publishers Weekly on Collision Course
"A riotous action read, luring readers into cheering when Po has a scumbag at his mercy and exclaims, 'I've only just gotten started with you'"
Booklist on Collision Course
"Crack! Pow! Ouch! Repeat as needed"
Kirkus Reviews on Rough Justice
"Hilton once again shows he can tell a gripping crime story"
Publishers Weekly on Rough Justice
Editions
Fatal Conflict by Matt Hilton is available in the following formats
| | | | | | |
| --- | --- | --- | --- | --- | --- |
| Hardback | 9780727850751 | 7th June 2022 | 150 X 220mm | 240 | $28.99 |
| Hardback | 9780727850751 | 31st March 2022 | 150 X 220mm | 240 | £20.99 |
| Ebook | 9781448309009 | 1st May 2022 | N/A | 240 | $14.99 |
| Ebook | 9781448309009 | 1st May 2022 | N/A | 240 | £12.99 |
| Paperback | 9781448308996 | 31st January 2023 | 138 X 216mm | 240 | $17.95 |
| Paperback | 9781448308996 | 24th November 2022 | 138 X 216mm | 240 | £12.99 |
| Format | ISBN | Publication Date | Dimensions | Pages | Price |
The Grey and Villere Thriller Series