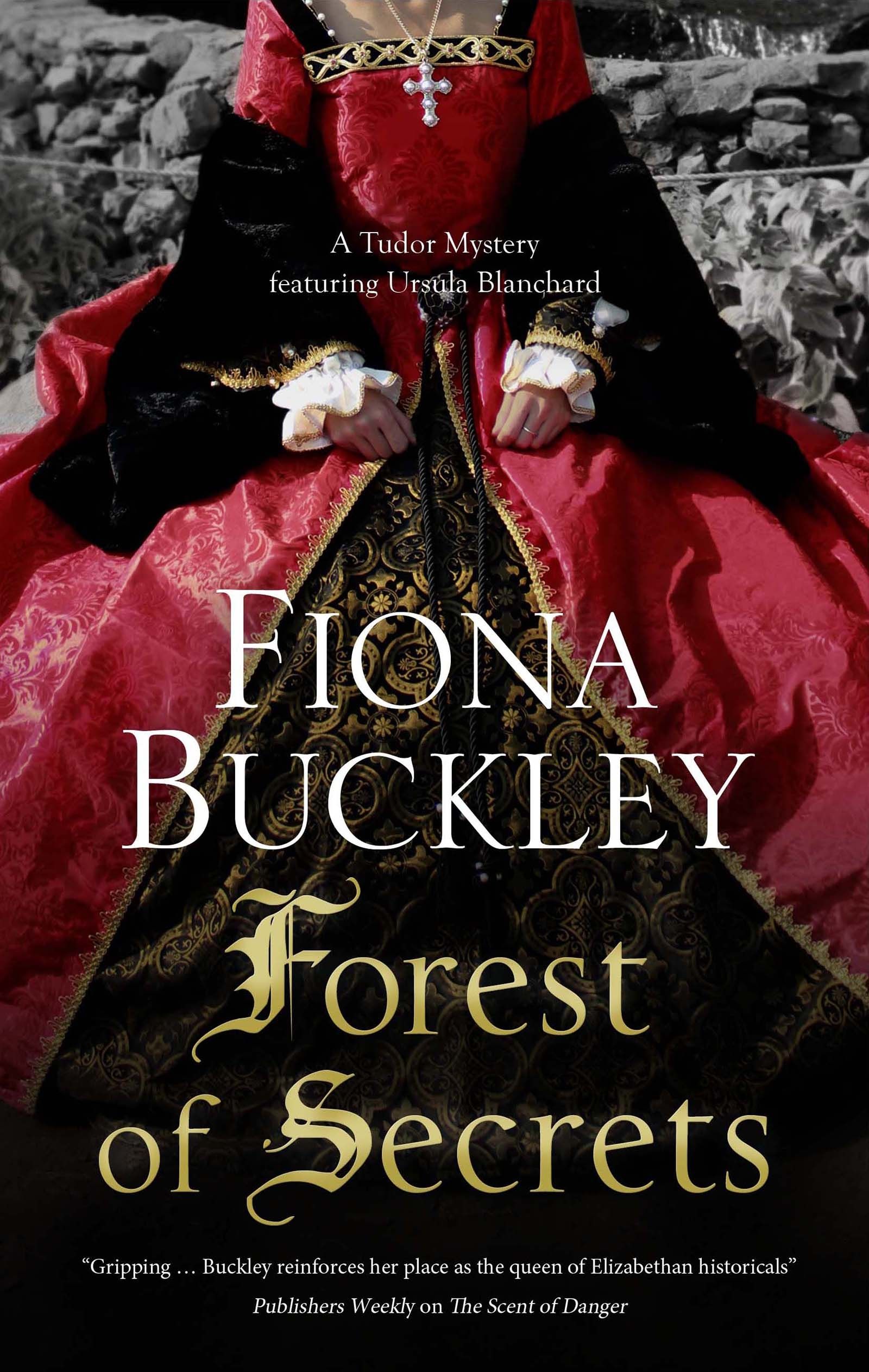 Forest of Secrets
by Fiona Buckley
Ursula travels deep into the New Forest to investigate rumours of a plot to overthrow Queen Elizabeth in this gripping Tudor mystery.
May, 1586. Ursula and her retinue return home from a lengthy trip to discover she has an unexpected visitor. Etheldreda Hope is a simple countrywoman who has come to Ursula with disturbing tales of strange goings-on in her rural village. Fearing that Etheldreda's reports of mysterious forest rites indicate a possible conspiracy to overthrow Queen Elizabeth in favour of her cousin, Mary Stuart, the queen's spymaster, Sir Francis Walsingham, orders Ursula to travel to Etheldreda's home to find out what's really going on.
On reaching Chenston village, deep in the New Forest, Ursula discovers an isolated, suspicious community; the locals deeply in thrall to the old pagan traditions and beliefs. But are these ancient customs harmless – or are they part of a genuine conspiracy against the queen? And, if so, who is behind it?
It's not until the night of Halloween that Ursula will discover the shocking truth.
Reviews
"Atmospheric … Buckley makes full use of a fascinating time and place in British history"
Publishers Weekly
"A satisfying mix of mystery, history, and a touch of romance"
Booklist
"Pagan rituals combine with a thorny mystery "
Kirkus Reviews
"Gripping ... Buckley reinforces her place as the queen of Elizabethan historicals"
Publishers Weekly on The Scent of Danger
"An action-packed mystery bathed in impeccable historic atmosphere"
Kirkus Reviews on The Scent of Danger
"Ursula is a determined, intrepid sleuth ... Another satisfying mix of mystery and Elizabethan history"
Booklist on The Scent of Danger
"Engrossing ... Fans of Tudor historicals who value authentic period color will be rewarded"
Publishers Weekly on A Web of Silk
"An authentic Elizabethan cliffhanger"
Kirkus Reviews on A Web of Silk
Editions
Forest of Secrets by Fiona Buckley is available in the following formats
| | | | | | |
| --- | --- | --- | --- | --- | --- |
| Hardback | 9780727850508 | 1st June 2021 | 145 X 225mm | 240 | $28.99 |
| Hardback | 9780727850508 | 31st March 2021 | 145 X 225mm | 240 | £20.99 |
| Ebook | 9781448305124 | 1st May 2021 | N/A | 240 | $14.99 |
| Ebook | 9781448305124 | 1st May 2021 | N/A | 240 | £12.99 |
| Hardback - Large Print | 9781448306138 | 27th January 2022 | 144 X 222mm | 320 | $36.95 |
| Hardback - Large Print | 9781448306138 | 25th November 2021 | 144 X 222mm | 320 | £22.99 |
| Paperback | 9781780297743 | 24th February 2022 | 140 X 216mm | 240 | $17.95 |
| Paperback | 9781780297743 | 30th December 2021 | 140 X 216mm | 240 | £13.99 |
| Format | ISBN | Publication Date | Dimensions | Pages | Price |
The Ursula Blanchard mystery Series