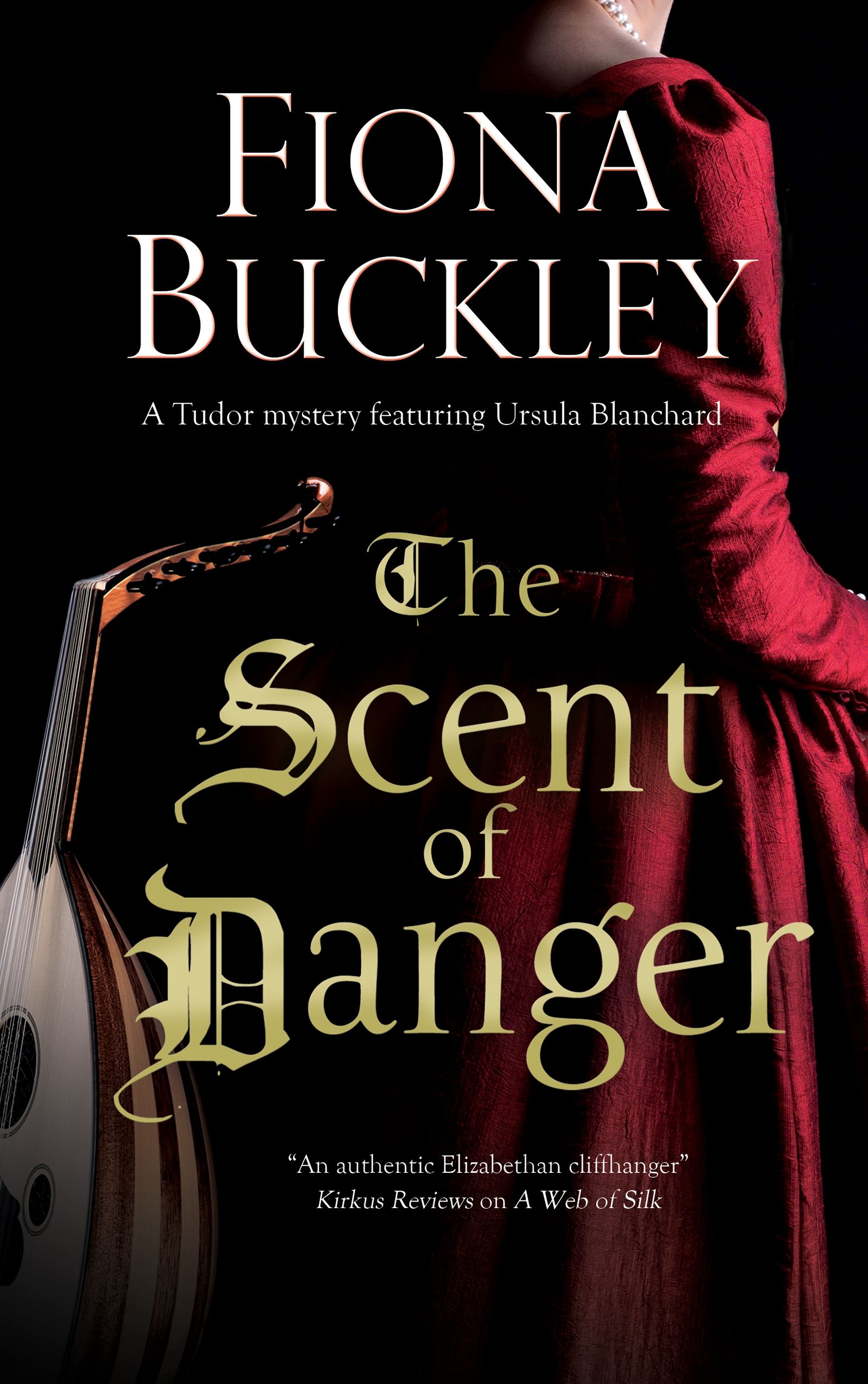 The Scent of Danger
by Fiona Buckley
Ursula's visit to her Devon relatives leads to murder, mayhem and a possible plot to free Mary, Queen of Scots in the latest Ursula Blanchard Tudor mystery.

February, 1586. When the queen's spymaster, Sir Francis Walsingham, learns that Ursula is to visit her relatives in Devon, he asks her to find out what has happened to two of his local agents, who have been strangely silent recently. On arrival in the small Devon village of Zeal Aquatico, Ursula discovers that both spies in question have met with mysterious – and fatal – accidents. Or is there more to it than that?
What did the two spies find out that got them killed? Is there any truth to the rumours that King Philip of Spain, in league with the queen's cousin, Mary Stuart, intends to launch an invasion from the south coast? As Ursula pursues her investigations, it becomes clear that someone in Zeal Aquatico is determined to stop her finding out the truth … whatever it takes.
Reviews
"Gripping … Details of the personal lives of those closest to Ursula complement the political intrigue. Buckley reinforces her place as the queen of Elizabethan historicals"
Publishers Weekly
"A satisfying mix of mystery and Elizabethan history. Suggest to fans of Suzanne M. Wolfe's recent The Course of All Treasons (2019), starring another Elizabethan spy, Nicholas Holt"
Booklist
"An action-packed mystery bathed in impeccable historic atmosphere"
Kirkus Reviews
"Engrossing ... Fans of Tudor historicals who value authentic period color will be rewarded"
Publishers Weekly on A Web of Silk
"An authentic Elizabethan cliffhanger"
Kirkus Reviews on A Web of Silk
"The 17th entry in Buckley's authentically detailed mystery series will please fans of historical whodunits and Elizabethan-era fiction"
Booklist on A Web of Silk
"Among the most action-packed of Buckley's always-engrossing looks at Elizabethan lives and times"
Kirkus Reviews on The Reluctant Assassin
"A perilous blend of intrigue and suspense ... Buckley continues to deliver intelligent and multi-layered historical mysteries"
Booklist on A Deadly Betrothal
Editions
The Scent of Danger by Fiona Buckley is available in the following formats
| | | | | | |
| --- | --- | --- | --- | --- | --- |
| Hardback | 9781780291338 | 31st January 2020 | 155 X 230mm | 240 | £20.99 |
| Hardback | 9781780291338 | 5th May 2020 | 155 X 230mm | 240 | $28.99 |
| Ebook | 9781448303830 | 1st March 2020 | N/A | 240 | $10.99 |
| Ebook | 9781448303830 | 1st March 2020 | N/A | 240 | £7.99 |
| Hardback - Large Print | 9780727892829 | 27th October 2020 | 140 X 225mm | 352 | $36.95 |
| Hardback - Large Print | 9780727892829 | 30th October 2020 | 140 X 225mm | 352 | £22.99 |
| Paperback | 9781780296791 | 31st March 2021 | 140 X 215mm | 240 | £13.99 |
| Format | ISBN | Publication Date | Dimensions | Pages | Price |
The Ursula Blanchard mystery Series