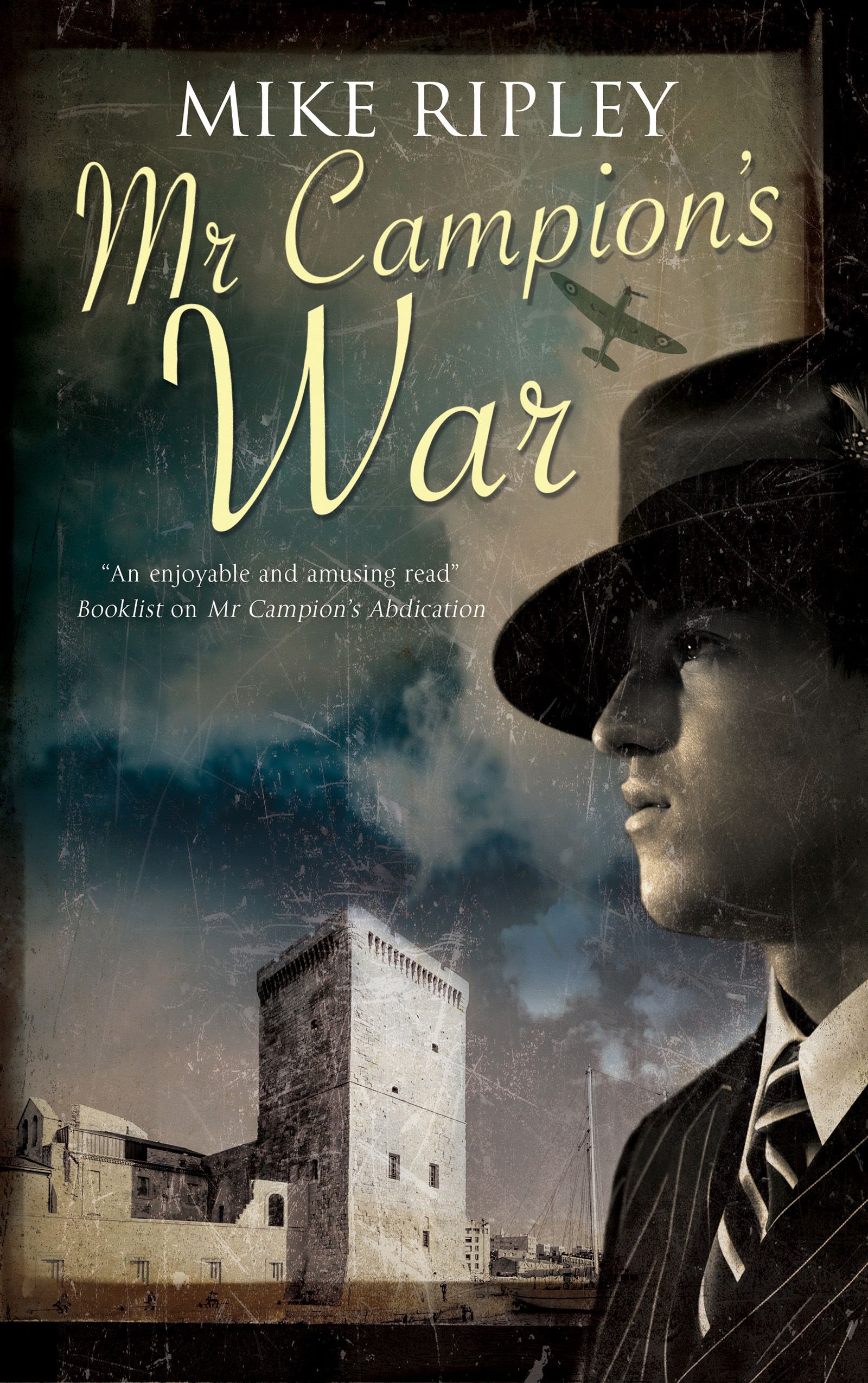 Mr Campion's War
by Mike Ripley
"Pop has never talked about what he did in the war … Whatever he did, it was pretty secret stuff": the intriguing new Albert Campion mystery.
Campions young and old, extended family members and loyal friends are gathered at the Dorchester Hotel to celebrate Albert Campion's seventieth birthday – along with some intriguing, unrecognizable guests. Who exactly are the mysterious, aristocratic, scar-faced German, Freiherr Robert von Ringer, and the elegantly chic Madame Thibus – and what is their connection to Mr Campion?
Campion has decided the time has come to enthral his guests with his account of his wartime experiences in Vichy France more than twenty-five years before, but in doing so he unveils a series of extraordinary events. Why here, and why now? Not least as Campion's shocking revelations have repercussions which reverberate to the present day, putting one of his guests in deadly danger . . .
Reviews
"Wonderfully genteel, appealingly old-fashioned, gently humorous, always entertaining, and eminently readable"
Booklist Starred Review
"Ripley has never been better at demonstrating his ability to plausibly extrapolate from Margery Allingham's Campion novels than in his fourth outing for her gentleman sleuth"
Publishers Weekly Starred Review
"It has that perfect cocktail hour mix of mystery, derring-do, cutting wit and stiff-upper lip English reserve that honours Allingham's creation while leaving Ripley's own indelible imprint on the series"
Venetian Vase
"Mike Ripley has made an excellent job in writing so-called continuity novels in the style of Margery Allingham, a queen of the golden age of crime fiction and the creator of Albert Campion, toff gentleman-detective. In Mr Campion's War, the hero is celebrating his 70th birthday in a posh London hotel. A few foreigners not known to the other guests are among those invited. Campion marks the occasion by revealing something he had hitherto kept secret - his role in the French resistance to the Nazi occupation during the war. The novel alternates between unexpected developments at the dinner and flashbacks to events in 1942, mainly in Marseilles. Good Allingham, good war-spy thriller."
The Times (Books of the Year, Crime Fiction)
Editions
Mr Campion's War by Mike Ripley is available in the following formats
| | | | | | |
| --- | --- | --- | --- | --- | --- |
| Hardback | 9780727888099 | 1st December 2018 | 145 X 223mm | 256 | $28.99 |
| Hardback | 9780727888099 | 31st August 2018 | 145 X 223mm | 256 | £20.99 |
| Ebook | 9781448301614 | 1st December 2018 | N/A | 256 | $6.99 |
| Ebook | 9781448301614 | 1st December 2018 | N/A | 256 | £4.99 |
| Hardback - Large Print | 9780727829801 | 1st July 2019 | 145 X 224mm | 400 | $36.95 |
| Hardback - Large Print | 9780727829801 | 30th April 2019 | 145 X 224mm | 400 | £22.99 |
| Paperback | 9781847519504 | 1st October 2019 | 140 X 225mm | 256 | $17.95 |
| Paperback | 9781847519504 | 31st July 2019 | 140 X 225mm | 256 | £13.99 |
| Format | ISBN | Publication Date | Dimensions | Pages | Price |
The Albert Campion Mystery Series