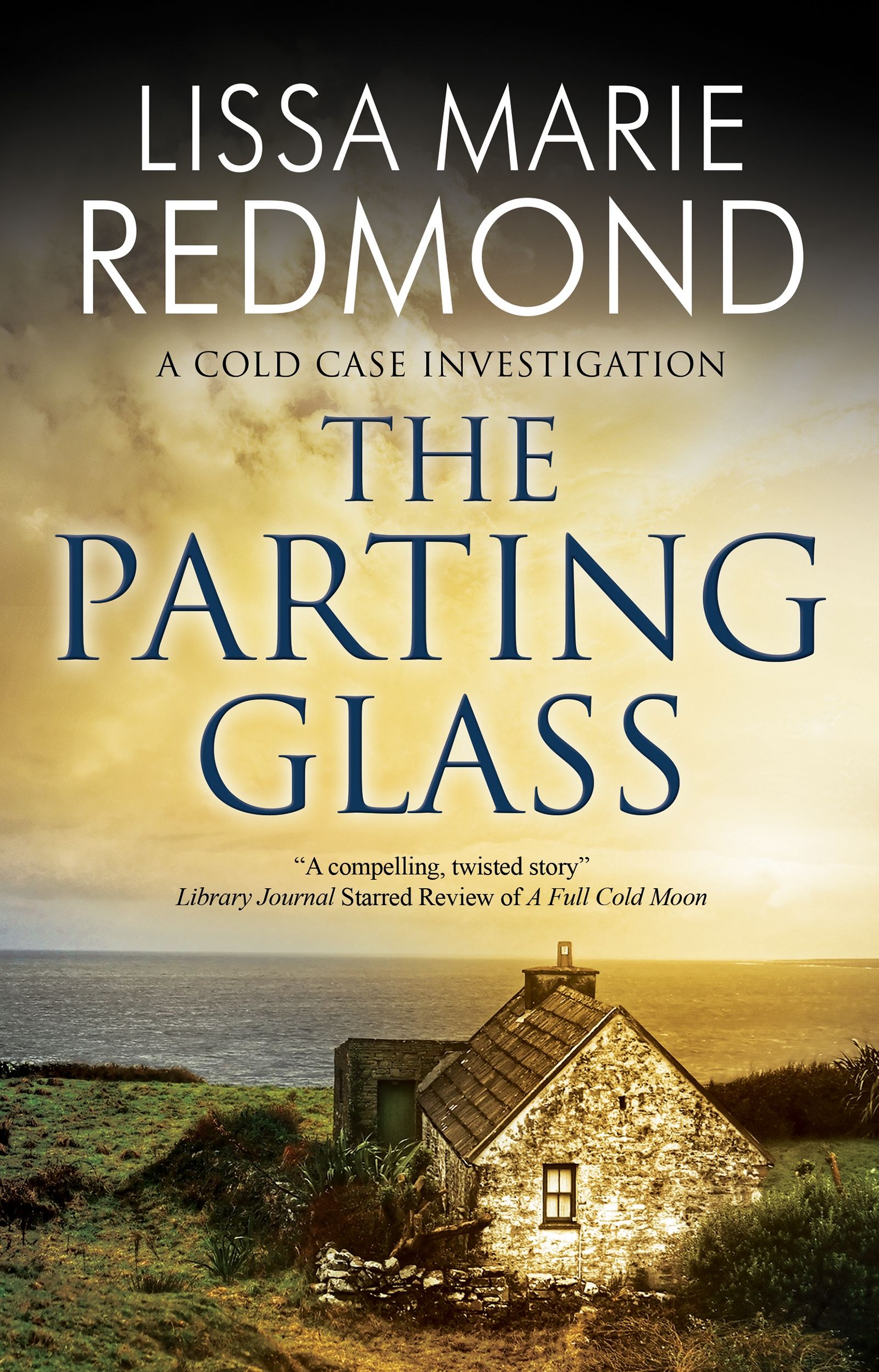 The Parting Glass
by Lissa Marie Redmond
While on Injured on Duty status, Lauren Riley's hired as a private investigator to travel to rural Ireland in search of a Picasso painting stolen twenty years earlier in this nerve-shredding thriller.
An old wound forces Cold Case Detective Lauren Riley onto Injured on Duty leave. Unless she rests she faces the threat of early retirement. However, dreading the prospect of doing nothing for six months, Lauren renews her private investigator license.
She's soon contacted by Sharon Whitney, the ex-wife of wealthy Buffalo resident – and suspected mob boss – Howard Whitney. During their bitter divorce twenty years earlier a Picasso painting was stolen from their home and never recovered. After the main suspect passes away from ill health in Ireland, Sharon hires Lauren to locate the painting – before her ex-husband does.
Lauren expects a low-stress, fact-finding trip yet arrives in Ireland to discover suspicions around the suspect's death and his home ransacked. With the clock ticking, uncovering the truth behind the painting's disappearance may be far more dangerous than Lauren imagined.
Reviews
"The partners dance around their powerful feelings in a stunning Irish landscape, making this far more than an ordinary procedural"
Kirkus Reviews Starred Review
"This engrossing procedural builds to an unexpected outcome. Redmond reliably entertains"
Publishers Weekly
"Newcomers who enjoy cold cases can appreciate this mystery and the scenic Irish locale"
Library Journal
"Fans of police procedurals will want to read all in the series after this compelling, twisted story"
Library Journal Starred Review of A Full Cold Moon
"On the mark as a police procedural, humanized by Riley's enigmatic relationship with former partner Shane Reese, and enhanced by its Icelandic setting"
Booklist on A Full Cold Moon
"A prime character-driven procedural with the added allure of Iceland"
Kirkus Reviews on A Full Cold Moon
"Armchair travelers will have fun"
Publishers Weekly on A Full Cold Moon
"Gripping ... Fans of contemporary police procedurals will want to see more of the plucky Lauren"
Publishers Weekly on The Murder Book
"Redmond, a retired Buffalo homicide detective, fleshes out an intriguing tale with solid procedural detail"
Kirkus Reviews on The Murder Book
"An excellent police procedural combined with a psychological thriller"
Kirkus Reviews on A Cold Day in Hell
Editions
The Parting Glass by Lissa Marie Redmond is available in the following formats
| | | | | | |
| --- | --- | --- | --- | --- | --- |
| Hardback | 9780727891310 | 6th July 2021 | 145 X 220mm | 240 | $28.99 |
| Hardback | 9780727891310 | 29th April 2021 | 145 X 220mm | 240 | £20.99 |
| Ebook | 9781448305315 | 1st June 2021 | N/A | 240 | $14.99 |
| Ebook | 9781448305315 | 1st June 2021 | N/A | 240 | £12.99 |
| Paperback | 9781780297927 | 24th February 2022 | 138 X 215mm | 240 | $17.95 |
| Paperback | 9781780297927 | 30th December 2021 | 138 X 215mm | 240 | £12.99 |
| Format | ISBN | Publication Date | Dimensions | Pages | Price |
The Cold Case Investigation Series